Adobe Updates Lightroom with Multi-Batch Export, 'Panorama Fill Edges,' and More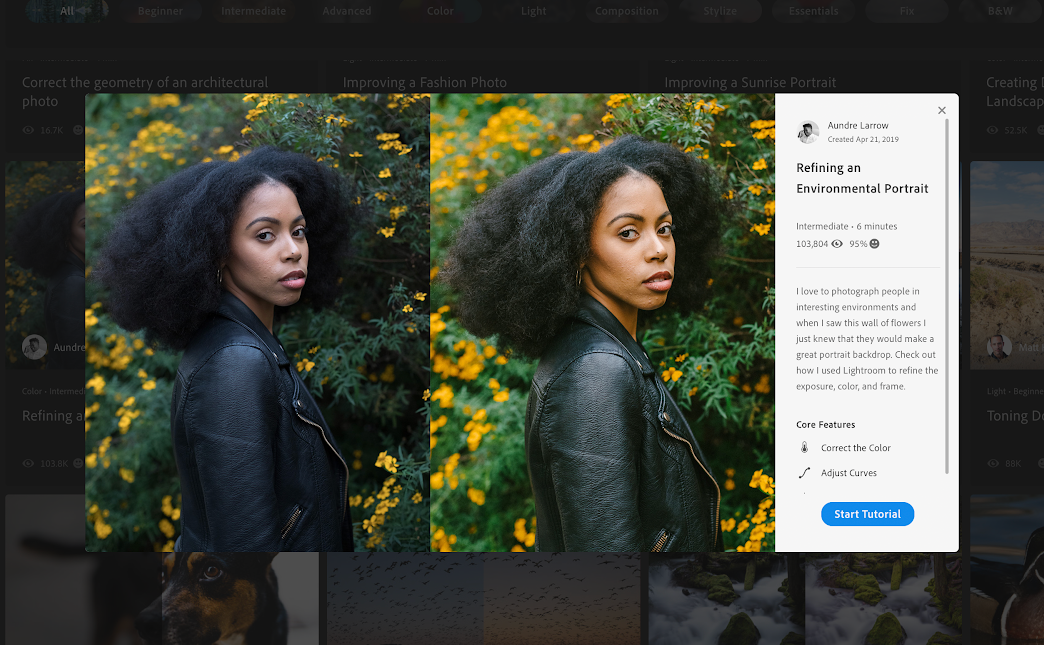 Photoshop for iPad and Adobe's new camera app stole the show today at Adobe MAX, but photographers will be glad to hear that Adobe hasn't forgotten about Lightroom. All of Adobe's Lightroom apps (CC, Classic, and Mobile) got some useful updates today.
Today's "2019 Photography Releases" include a slew of minor updates for all of Adobe's apps, and you can read about them in detail on the Adobe Blog. For our purposes, we'll call out some of the most interesting.
Aritcle Table Of Contents
Panorama Fill Edges
This Content Aware technology makes its way to Lightroom, Lightroom Classic Camera RAW, and it does exactly what you think: when you stitch together a panorama, the photo editor will now use Content-Aware Fill technology to fill in the edges that remain, so you don't have to crop them out.
The option shows up as a check box in the Panorama Merge menu alongside options like Boundary Warp and Auto Crop.
Multi-Batch Export
Another useful feature just added to Lightroom Classic is Multi-Batch Export, and like Panorama Fill Edges, it's pretty self-explanatory. If you need to export the same batch multiple times with multiple settings—say: one for web, one for client, and one for print—the export dialog now allows you to do this.
Simply select a series of photos, go to File > Export, and check as many different export presets as you'd like. You can use the default export presets or create your own custom presets to make this process as seamless as possible.
Interactive Tutorials
For beginners who are just starting out with Lightroom CC, Adobe has brought over in-app tutorials from the Elements products.
"First made available on Android, ChromeOS, and iOS, guided tutorials and interactive edits are two new ways to learn how to edit photos and get inspired by professional photographers from around the world," writes Adobe on their blog. "You can find the tutorials by tapping on the home icon on the left side of the Lightroom interface."
Once you're there, you'll find "interesting content" that Adobe will be updating daily.
Batch Editing for iOS
Batch Editing has finally made it to Lightroom Mobile for iOS.
To use the feature, activate the "select mode" by either long-tapping on a photo in the grid or tapping on the three-dot menu at the top-right and choosing Select. From there, you can copy a set of edits from a single photograph and paste them onto the rest of the selection.
If you do any sort of Lightroom editing on your iPhone—either by choice or by necessity in a pinch—this could save you a lot of time.
… and More
This isn't everything Adobe added to Lightroom. Other updates include "Advanced Export" for Lightroom Mobile and Lightroom CC on the desktop, a tool that helps people migrate over to Lightroom CC from Photoshop Elements, and the ability to export your presets and preset groups in Lightroom Classic.
To read up on all of the updates that went live in Lightroom today, head over to the Adobe blog, then update to the latest versions and take the new features for a spin.