Beta Testing for 'Meteorfall: Krumit's Tale' Kicks Off this Week, Sign-Ups Are Now Open
It was just over a year ago that developer Slothwerks announced Meteorfall: Krumit's Tale, a follow-up to 2018's excellent "card-based dungeon crawler but with Tinder-like binary choices" Meteorfall: Journey ($3.99). Whereas Journey was designed first and foremost as a mobile game that played in portrait orientation, Krumit's Tale was being designed as a PC game where gaming screens are generally in a landscape orientation, and that additional screen real estate afforded the biggest mechanical change from the original Meteorfall. Instead of just the simple binary choices from Journey, Krumit's Tale offers a 3×3 grid to play on, and while that might sound like a small thing it dramatically changes how this new game plays compared to the original. Here is the most recent trailer for Krumit's Tale in case you haven't seen it in action yet.
We loved the original Meteorfall so much that we were over the moon about the announcement of Krumit's Tale last summer, but I remember feeling especially bummed out because the PC release was likely to be a year away and the mobile versions wouldn't be coming until sometime after that. That was a LONG wait, but now we're finally getting into the home stretch: as noted in the trailer above Krumit's Tale is on track to officially release on Steam July 23rd following its Early Access period that began last November. That also means that the mobile versions are in the on deck circle, and in fact Slothwerks will be kicking off a beta test for iOS and Android later this week on July 16th. Yes, this week! If you're interested in beta testing then go fill out the form at this link here.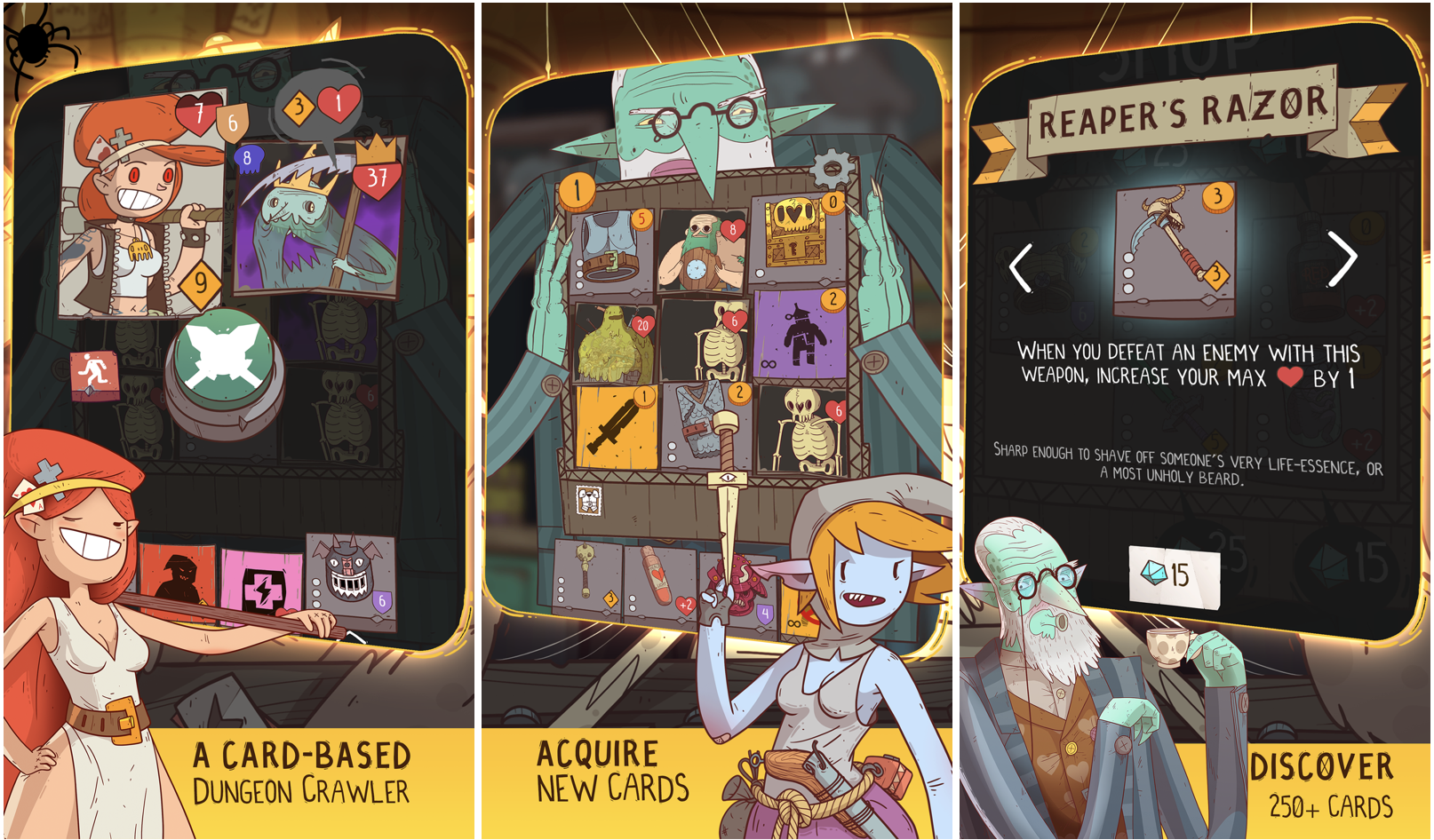 While no release date is known yet for mobile version of Meteorfall: Krumit's Tale, Slothwerks hopes it will be in the next couple of months, and we do know the price will be $6.99 on both iOS and Android with pre-orders happening ahead of launch. You'll also be able to transfer your progress over from the Steam version to the mobile version, so if you've been playing the PC version for the past year you won't have to go through and unlock everything again. The iOS and Android versions will support iCloud and Google Play Games respectively as well. While more spots will open, the beta testing will be limited initially so if you're interested be sure to sign up right away and invites for those who get in should be sent out on the 16th.