Classic Action Platformer 'Downwell' Updated with iPhone X Support

Moppin and Devolver Digital's Downwell ($2.99) holds a special place in my heart. You see, I was on my honeymoon when it released in October of 2015, and I remember being so excited to download and play it. I'd been following the game for months since Moppin, the game's creator, was always posting these excellent animated clips of the game on Twitter, and just the premise alone had me intrigued: Play as a character with gun boots, and shoot the gun boots to jump, float for a bit, and lay waste to tons of cool enemies. It was one of the rare cases in my time of running TouchArcade for the past decade that a big game released and I didn't have to stress about writing or posting about it, and I could instead simply enjoy it as a gamer. It was just a fun memory, and of course as everyone knows by now Downwell turned out to be as excellent as everyone hoped it would be and is considered a modern classic. And that's basically been the whole story for nearly 4 years now, as Downwell never did receive much in the way of content updates or even updates to bring the game up to modern device standards. But that finally changed today as Downwell was updated with full screen support for the iPhone X lineup. Here's a before and after.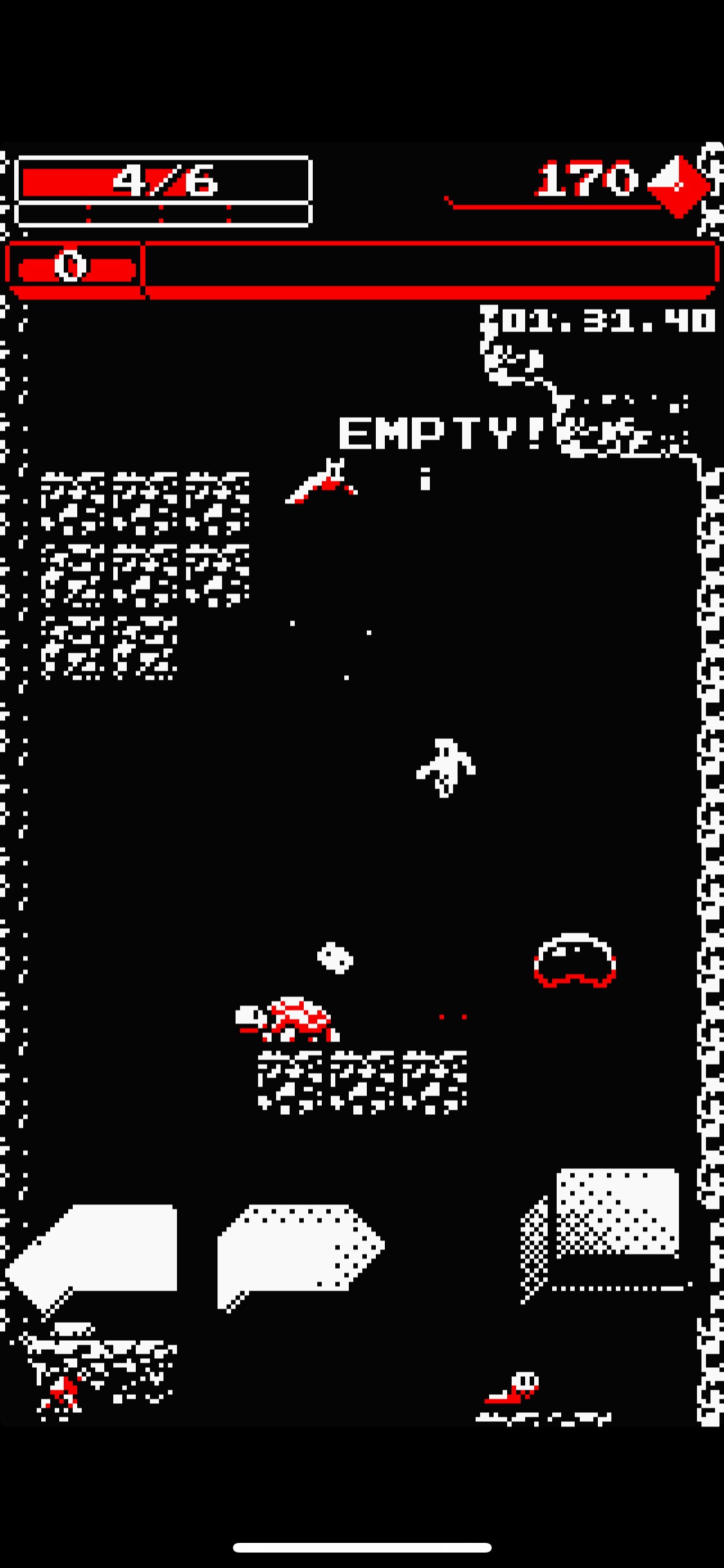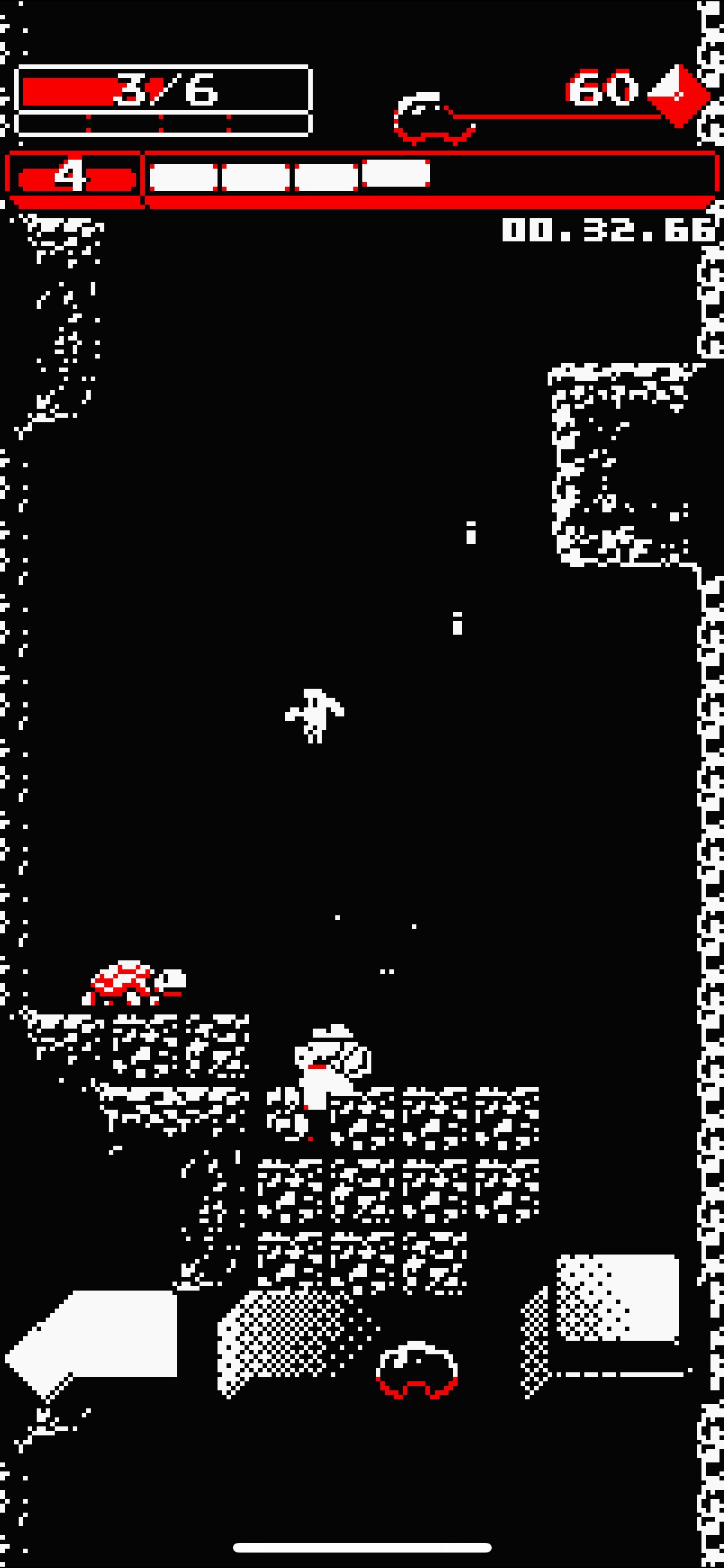 So as you can see, it's not a super drastic change or anything, just some minimal downward shifting of the virtual controls at the bottom of the screen and a bit more noticeable upward shifting of the UI towards the top of the screen. And with Downwell's black background and sparsely colored visuals, it was one of the more tolerable games to play with black borders. But I'm a stickler for the details, so I'm thrilled to see the full screen supported even if it's a slight change. Plus you can see just a wee bit more of the level than you could before, so perhaps there's a competitive advantage to these larger screen devices? Ok maybe that's a stretch. Whatever the case I'm stoked to see Downwell getting some love after so long, as it's one of our very favorite games around here. We loved it in our original 5 star review and picked it as our Game of the Week when it released, and of course it was our runner-up for Game of the Year in 2015, so if you still haven't checked it out yet then now would be a great time to do so.