'Minecraft Earth' 0.16.0 Adds a New Mob, Improvements to Adventure Crystals UI, Buildplate Sharing, and More

Minecraft Earth (Free) just got another update bringing new content and features to the experience on iOS and Android. The last update brought in the ability to spawn adventures anywhere, a new mob, Adventure Crystals, and more. A lot of games that encouraged people to go outside have been adding ways to play indoors because of the global pandemic. More details for Minecraft Earth 0.15.0 are here. Today's update is the R16 or 0.16.0 update and it brings Buildplate Sharing, new adventures, UI improvements to Adventure Crystals, and more.
The Spotted Pig mob has been added to Minecraft Earth with this update. You can now share your Buildplate with friends and they will be able to see your creations in Play Mode lifesize or tabletop size. When you activate an Adventure Crystal, you will be taken to the preview panel directly. The update also has bug fixes for sounds that weren't playing like the splash sounds, colour fixes to some previews, and some balance changes like the Melon Golem's knockback.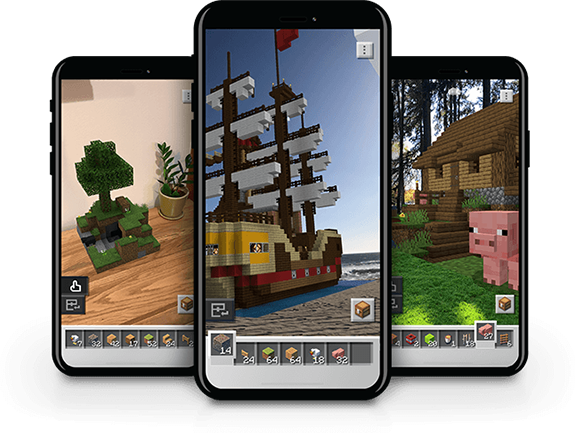 Minecraft Earth is now available on iOS and Android. Check out our forum thread for the game for more discussion. Have you been playing Minecraft Earth often and what do you think of the pace at which new content and features are brought into the game?