'Sky: Children of the Light' Has a Lot Planned for This Month Including the Days of Rainbow Event, Traveling Spirits, and More

Sky: Children of the Light (Free) from thatgamecompany was Apple's iPhone Game of the Year for 2019. Ever since it launched on iOS, Sky: Children of the Light has continued to get updates regularly bringing in new content and various fixes through new seasons and an eventual Android release. The 0.9.5 update went live yesterday bringing in support for new events and the eventual end of the Season of Enchantment. Today, the "Days of Rainbow" event went live with rainbows appearing at Home and in the daily realm. An extra treasure candle will be located at the end of the rainbow as well. This event is on until June 14th.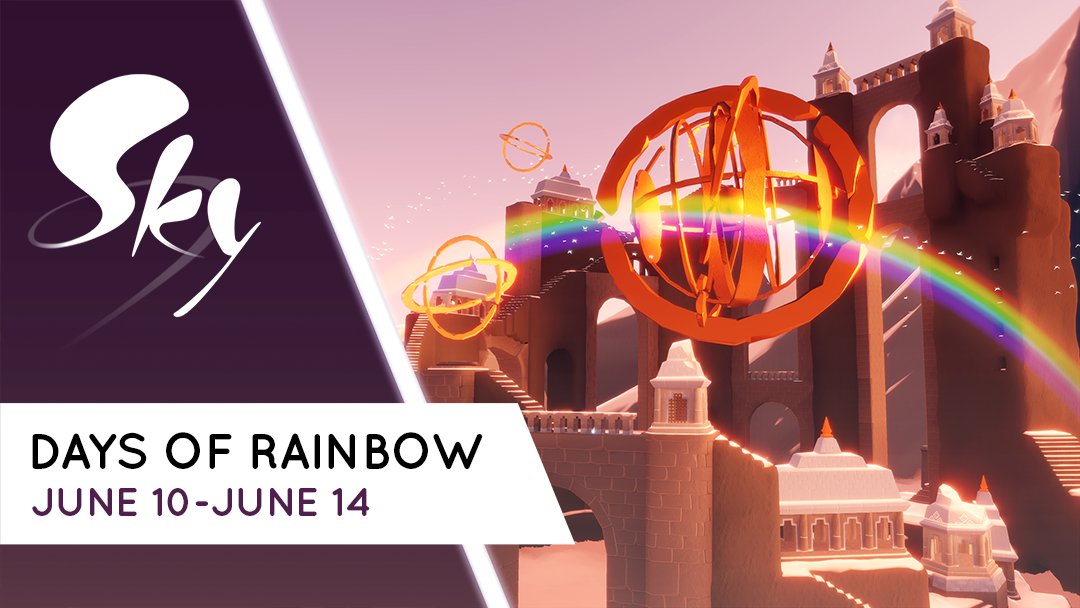 On June 15th, players will get twice the seasonal light nodes in the daily realm to forge an extra seasonal each day. This is on until July 5th. When a season isn't active, a traveling spirit will appear and the next month includes traveling spirits on June 11th, June 25th, and July 2nd. Sky: Children of the Light is now available for free on iOS and Android. Check it out on Android on Google Play here and on iOS on the App Store here. Check out our forum thread for more discussion around the game. We featured it as our Game of the Week when it launched as well. Have you been playing Sky: Children of the Light regularly?