SwitchArcade Round-Up: 'Baldur's Gate & Baldur's Gate II' and 'Planescape: Torment and Icewind Dale' Reviews, 'DOOM 64' Gets a Trailer, the Latest Sales, and More
Hello gentle readers, and welcome to the SwitchArcade Round-Up for October 24th, 2019. There aren't any new releases today, but worry not, my friends. We've got reviews of both of the recent Infinity Engine RPG bundles, along with some news tidbits and the latest sales information, as you like it. And tomorrow will have so very many new releases, I promise. For now, let's deal with what we've got!
News
'DOOM 64' Trailer Plus Bad News for Switch Owners
To this day I have no idea why, but I was somewhat obsessed with collecting first-person shooters for my Nintendo 64 back in the day. The Quake, Quake 2, Hexen, and Duke Nukem ports weren't the worst things around, but the best of the lot was easily DOOM 64, which gave me all-new DOOM goodness with a Vaseline-tastic N64 makeover. Naturally, I was very excited when DOOM 64 appeared in the Nintendo presentation a while back, but it's been a lot of bad news since. We have our first trailer of DOOM 64's new version, and it looks great. Also: it's a pre-order bonus for DOOM: Eternal! That's also nice. But not nice is the fact that said pre-order bonus will be released alongside DOOM Eternal, which we know is coming at an unspecified later date than the other consoles. DOOM 64 will apparently be available as a stand-alone purchase on Switch at the same time as it launches on other consoles, but that really does suck the fun out of the pre-order a bit, doesn't it?
'Tetris 99' Comes to 'Super Smash Bros. Ultimate' in the Next Event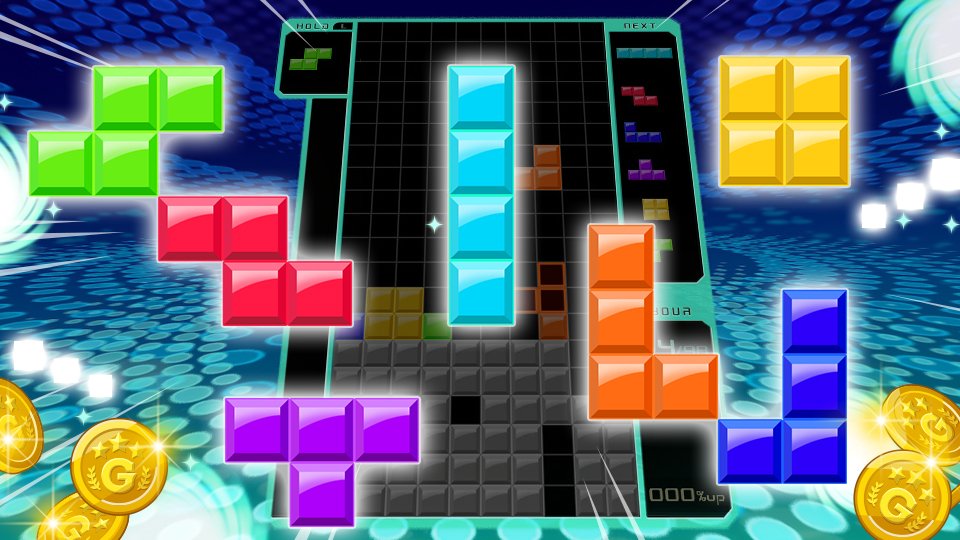 This is like… event-ception or something. So following up on yesterday's news of the Luigi's Mansion 3 event in Tetris 99, today we have news of a Tetris 99 event in Super Smash Bros. Ultimate. It's actually a big one, too. It will see five new Tetris 99-related spirits added to the game, and the event runs five days rather than the usual three. It kicks off on Friday, so pencil it into your schedule if you want to get your hands on those new spirits.
Reviews
Baldur's Gate and Baldur's Gate II: Enhanced Editions ($49.99)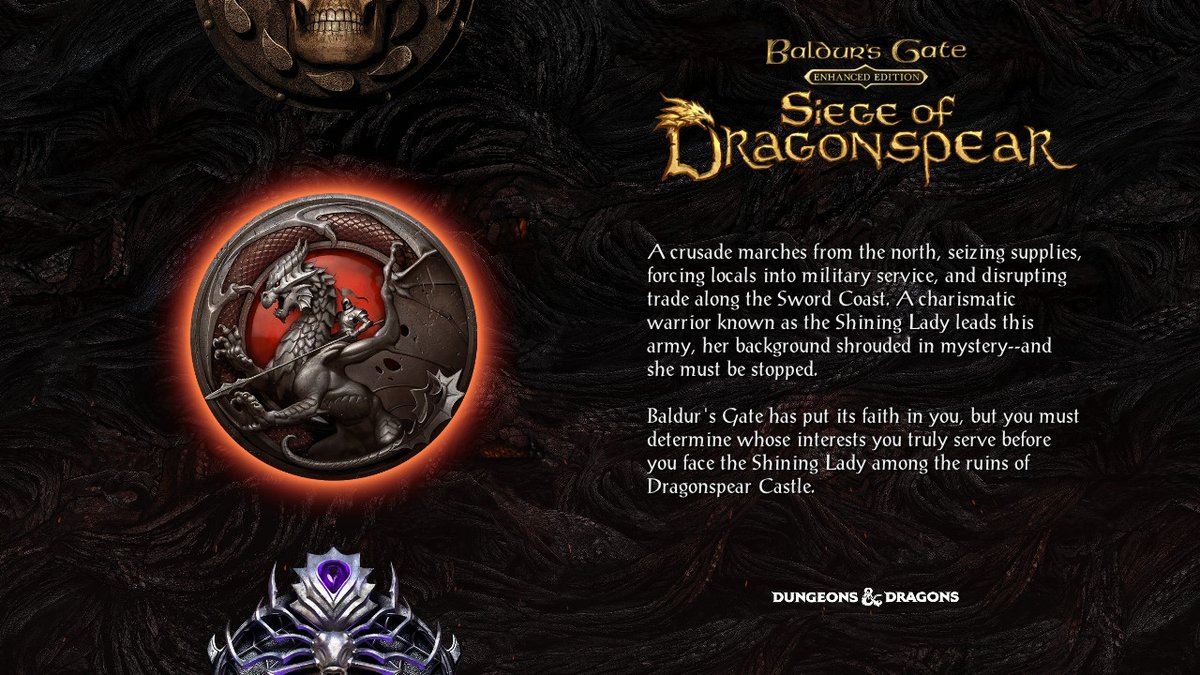 Bioware is kind of in a shambles these days, but there was a time when the developer was pretty much the hottest thing going in RPGs. A lot of that reputation was built on the Baldur's Gate games, PC titles that used the now-legendary Infinity Engine to generate some of the best Dungeons & Dragons experiences video games have ever seen. The first game hit in 1998 to great success, and the sequel's arrival in 2000 was even more acclaimed. There was always talk about getting the games onto consoles, particularly when they were new. The most that ever came of that was the Dark Alliance spin-off series, which went for a more simplified hack-and-slash approach.
One of the big problems was in how such complicated games built for a keyboard and mouse interface could be adapted to a controller with sticks and only ten or so buttons. I'd imagine the display resolution was also an issue prior to the broad adoption of of HD displays. Time and the march of technology solved the latter problem, but the former could only be solved with some very clever thinking. Now, this was certainly a collaborative process, as many of the games inspired by Baldur's Gate have made their way to consoles and had to consider the issue, but I'm happy to say that these new releases from Beamdog have pulled off the difficult task of making the games not only work on a controller, but also feel good to play.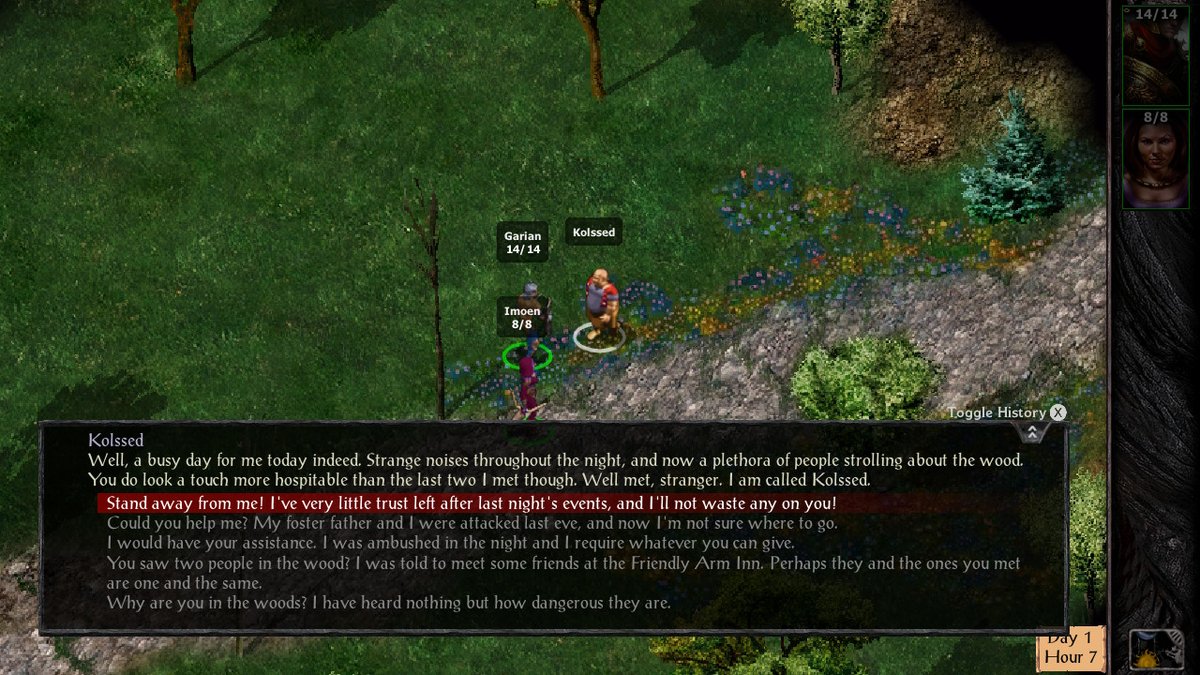 You pretty much get the full-fat Baldur's Gate experience with this collection. It includes the Enhanced Editions of both base games, both of the original expansion packs, the new Enhanced Edition extras, and Beamdog's original expansion Siege of Dragonspear. This is hundreds of hours of content if you add it all up, and although the quality of the contents varies, none of it is bad. Mobile gamers will likely be quite familiar with all of these titles, as they've all appeared in one form or another on the App Store.
The UI has been totally overhauled for this version due to the button controls, with a lot of the important functions accessible through a radial menu. And yes, you can directly control the movements of your characters using the stick. There aren't any touch controls, which is a bit disappointing for things like menu navigation, but by and large you really won't need them. It's a little awkward and complicated in the beginning, but once you get the controls down and get used to the new UI, it's really comfortable to play like this. I still like the mobile versions ever-so-slightly better, but I'm impressed with how well things turned out here.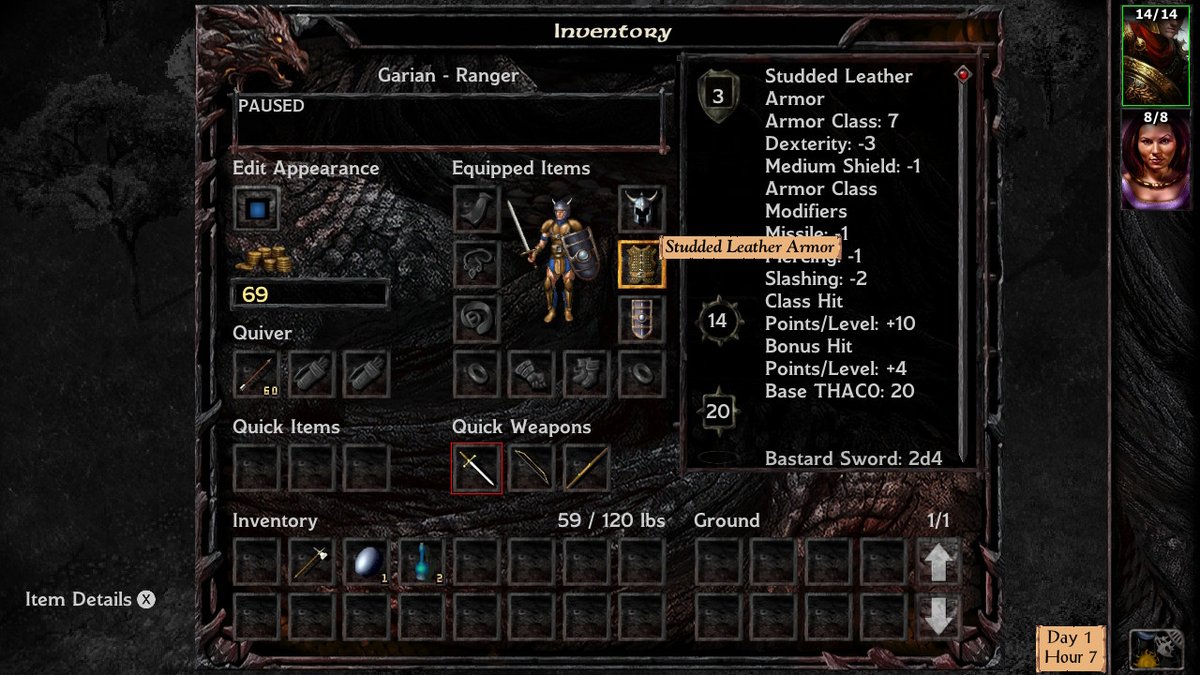 Really, the only big cut here is the multiplayer mode. It's regrettable, particularly since the Switch is such a multiplayer-friendly system, but I'd imagine the number of people who would take advantage of such a feature for such lengthy adventures is rather small. No, most people would probably be picking their way through these dozens and dozens of hours of dungeon-diving, quest-solving, and character interactions on their own. I won't pick on the game too much for it, in other words.
The story is as interesting as ever, the characters as charming as they were twenty years ago, and the adventure just as grand. The visuals are really the only cue that you're not playing a new game, and they don't look that bad at all. If you're interested in some of the grandest moments in Western RPG history, you'd be well-advised to grab Baldur's Gate and Baldur's Gate II: Enhanced Editions. They represent a near-perfect balance of quality gameplay mechanics and excellent narrative, and playing them on the Switch in either docked or handheld mode works extremely well.
SwitchArcade Score: 4.5/5
Planescape: Torment and Icewind Dale: Enhanced Editions ($49.99)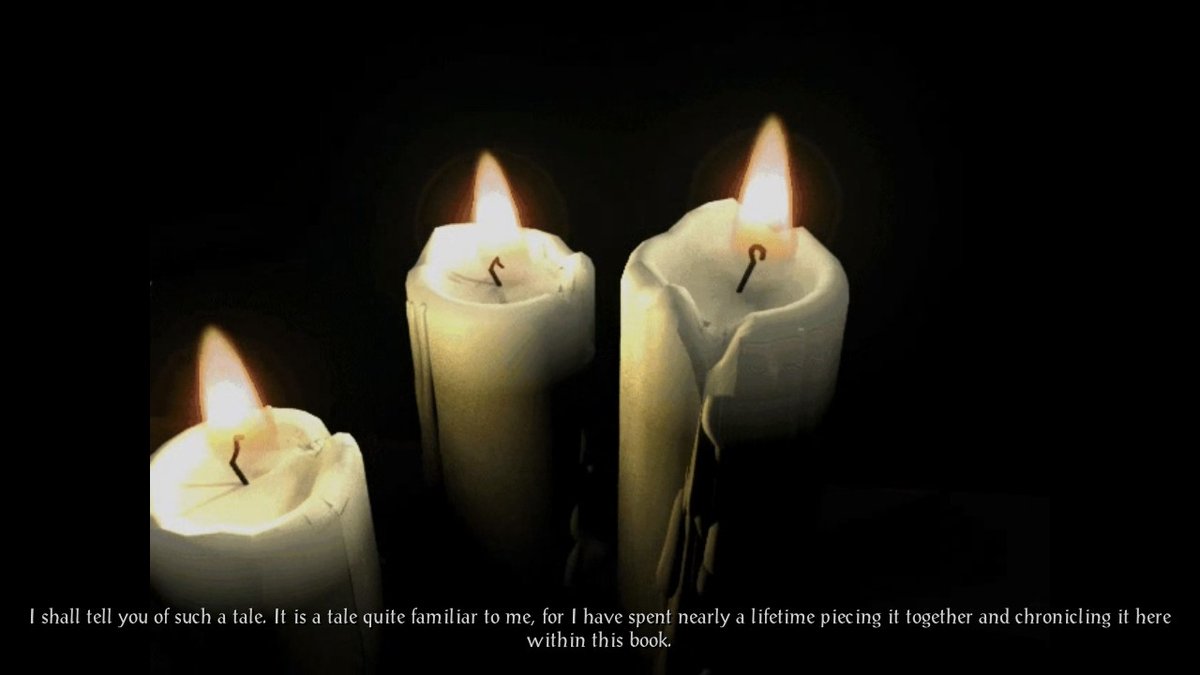 I'm going to assume you at least scanned the review for the Baldur's Gate set before checking this one. All of what I said about the UI and new control systems applies here, allowing the games to make a very smooth transition to the Nintendo Switch platform. This pair of games originally came from Black Isle, not Bioware, but they also used the Infinity Engine and thus play in a largely similar fashion. Much of Black Isle went on to join Obsidian Entertainment, and many of the same things you could say about their more recent efforts like Pillars of Eternity and Fallout: New Vegas apply to this set.
Unlike the two Baldur's Gate games, Planescape: Torment and Icewind Dale don't really go together all that well. They're joined by their original developer and the engine they use, but in a lot of ways they couldn't be more different. That makes this set a lot more inconsistent, it but also gives you a bigger variety of experiences. To put it simply, Planescape: Torment has a wonderful story with decent gameplay and dreadful combat. Icewind Dale, on the other hand, has about the best exploration of Advanced Dungeons & Dragons: 2nd Edition combat rules of any video game ever, but its story is virtually worthless. A deeply philosophical trip through one of the best-written games of all time, and a punishing, merciless slog of a dungeon crawl that barely bothers with narrative glue to keep it all together. Truly an odd couple.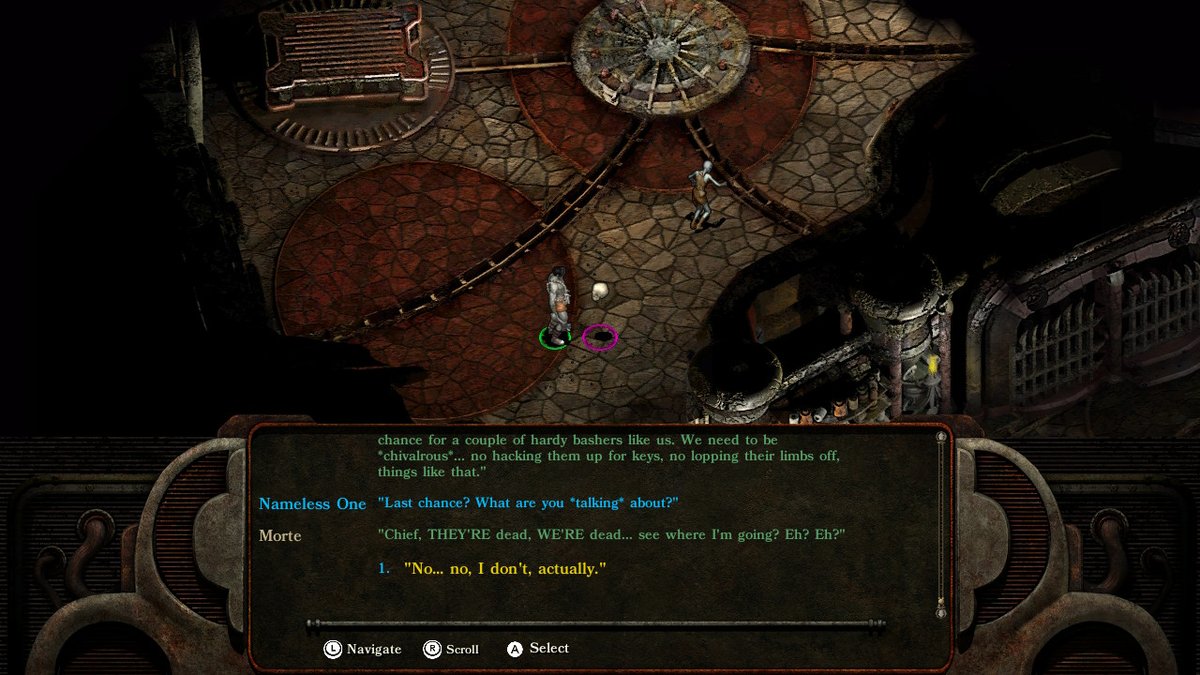 As with the other set, you get just about every bit of content associated with both of these games. All of the Enhanced Edition stuff is here, and so are Icewind Dale's expansions. Unfortunately, Icewind Dale 2 ran on a slightly different engine and Beamdog hasn't had a lot of luck bringing the game back to life, but you know what? It wasn't that great anyway. That said, you're getting less in total with this set than you do with the Baldur's Gate set. If you're measuring all of this by the number of hours of gameplay or what-have-you, that's something you'll want to consider.
And indeed, I would probably recommend the Baldur's Gate pack to people ahead of this one. It's just an all-around better, more consistent experience. Fewer rough edges, more crowd-pleasing charm, and all of that. But if you like what you get there, make sure you come back around and grab this set as well to see just how creative the developers can be with this particular engine. I'd especially recommend Planescape: Torment, whose story is just as incredible as it ever was. You can even take advantage of the new difficulty options to side-step the mediocre combat situations if you want. Icewind Dale is nice, but it's assuredly the least of all of the games on offer across these two sets. But Planescape? Phew. This, I feel, was Chris Avellone's finest hour as a writer, and given the generally high quality of his work, that is saying something.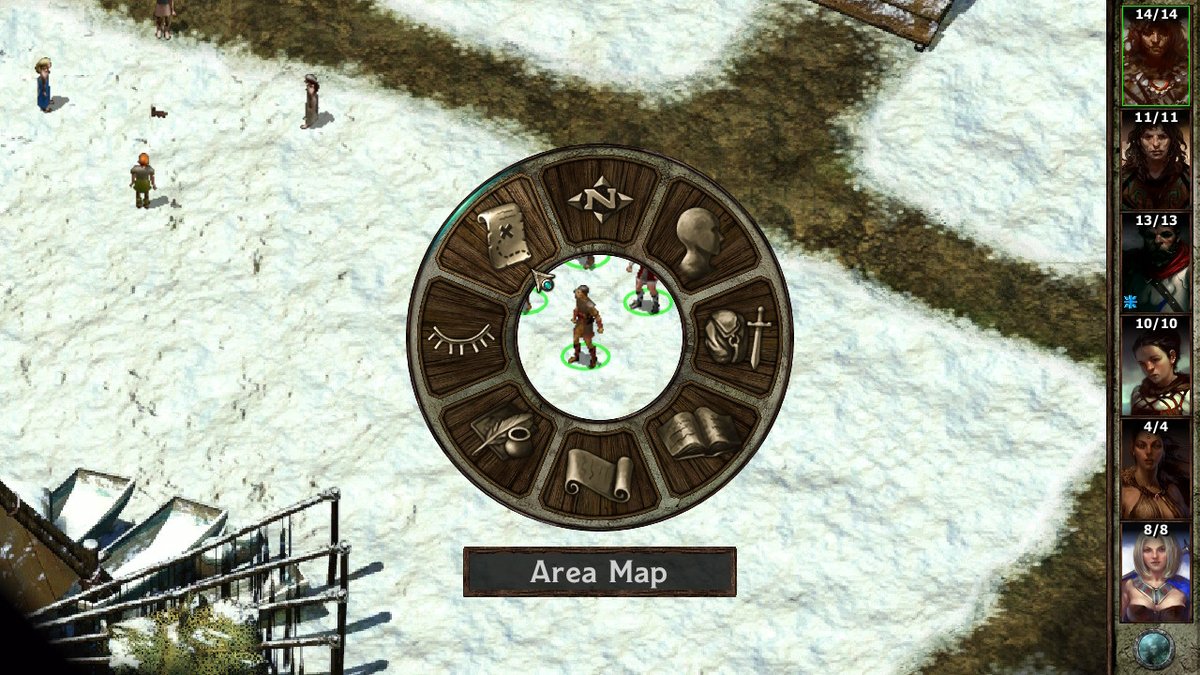 You can't go wrong with either of these sets as long as you're inclined towards RPGs, though. They're a good value for the money, and there's a reason that Planescape: Torment is still included in so many people's lists of the best games ever. As an exploration of dungeon-delving and AD&D's unique battle system, Icewind Dale is interesting enough to spend a fair bit of time with, too. Again, I'd nudge people who are new to all of these to pick up the Baldur's Gate pack first, but Planescape: Torment and Icewind Dale: Enhanced Editions is excellent as well.
SwitchArcade Score 4/5
Sales
Well, it's not quite the list that we had yesterday, but you could find some treasure in here if you want to. NBA 2K20 isn't that great from what I've heard, which may be why it's on sale so quickly. But if you want NBA basketball on your Switch, what choice do you have? Mary Skelter 2 is a solid dungeon crawl if you can stomach its more intense aspects, and Tangle Tower is a grand little adventure game. Lots to see in the outbox as well, so make sure you check through it to make sure you got all of the games you want.
New Games on Sale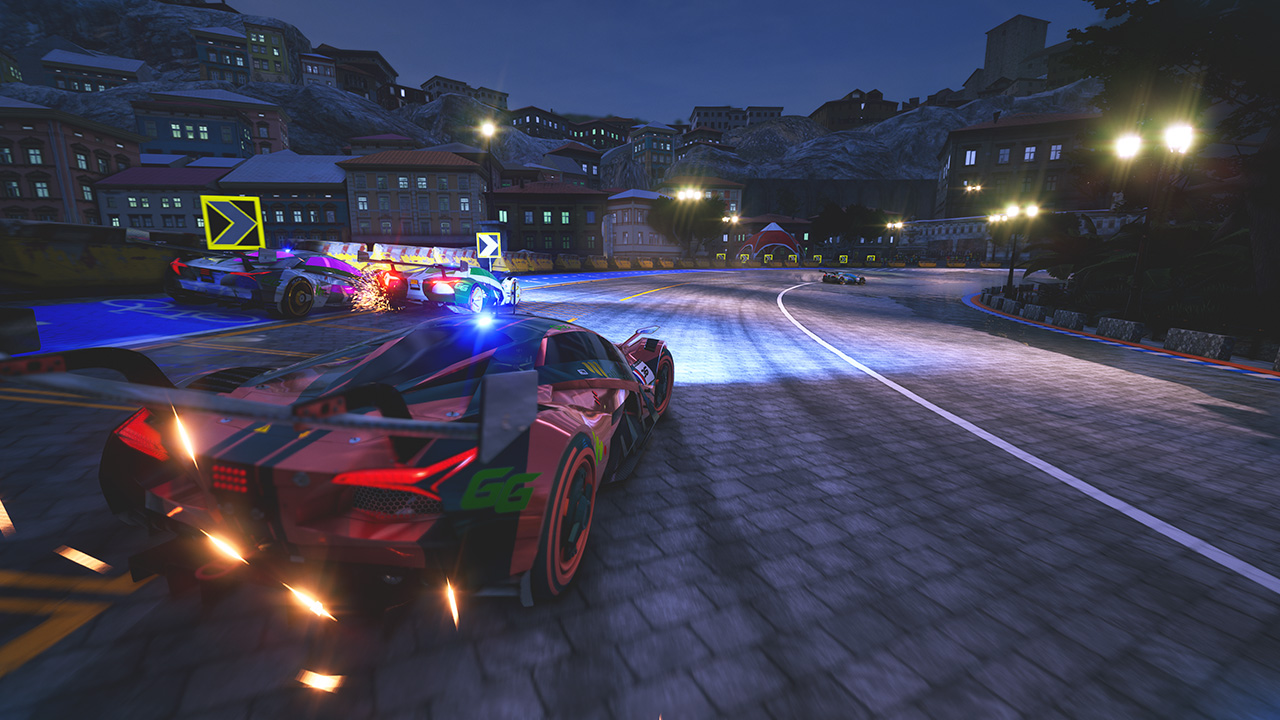 Xenon Racer ($9.99 from $39.99 until 11/11)
Rolling Sky ($7.69 from $10.99 until 11/4)
Among the Sleep – Enhanced ($12.49 from $24.99 until 11/11)
Fobia ($6.99 from $9.99 until 10/31)
AER Memories of Old ($14.99 from $19.99 until 11/11)
The Long Journey Home ($20.09 from $29.99 until 11/11)
Outlast: Bundle of Terror ($7.49 from $24.99 until 11/2)
Outlast 2 ($8.99 from $29.99 until 11/2)
Mary Skelter 2 ($31.99 from $39.99 until 10/29)
NBA 2K20 ($40.19 from $59.99 until 10/30)
Tangle Tower ($15.99 from $19.99 until 10/28)
Mulaka ($9.99 from $19.99 until 10/29)
One Eyed Kutkh ($2.49 from $4.99 until 11/11)
Where Are My Friends? ($1.01 from $5.99 until 11/11)
Save the Ninja Clan ($1.99 from $4.99 until 11/11)
State of Mind ($13.59 from $39.99 until 11/11)
Defunct ($0.49 from $14.99 until 11/11)
Hunter's Legacy: Purrfect ($3.49 from $6.99 until 10/29)
Sales Ending Tomorrow, Thursday, October 24th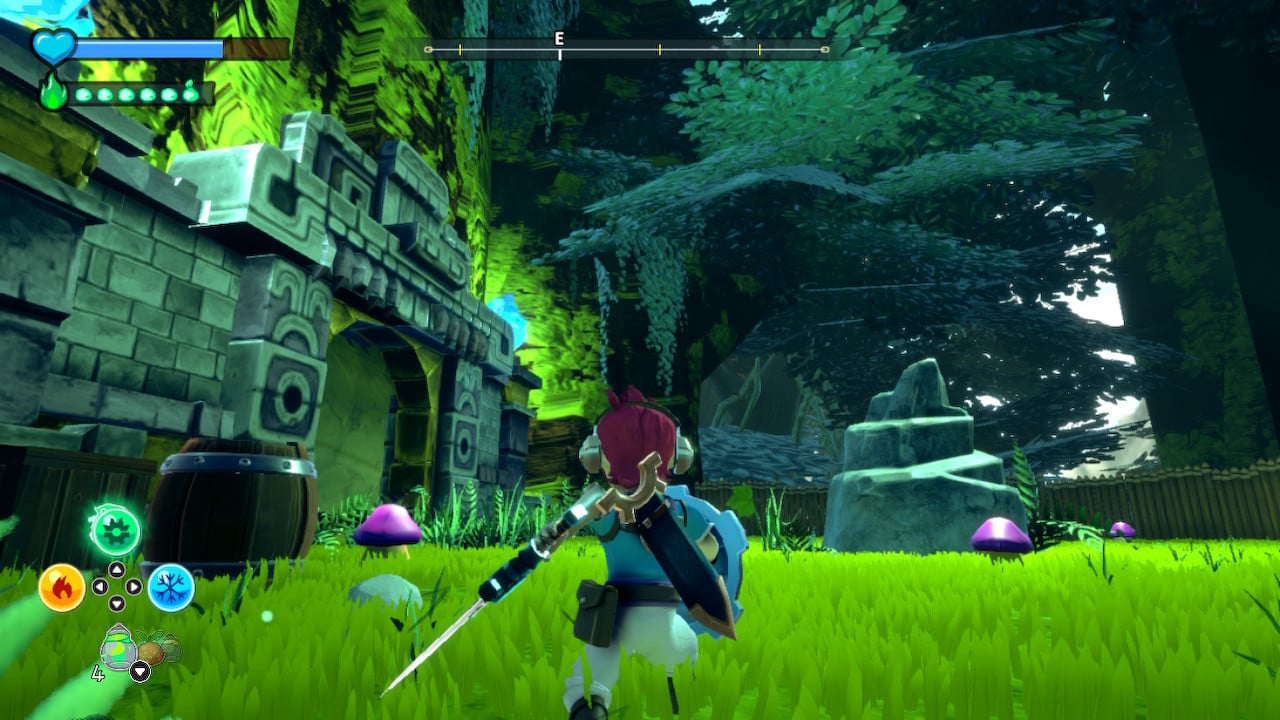 A Knight's Quest ($19.99 from $24.99 until 10/24)
Animated Jigsaws: Japanese Women ($4.99 from $9.99 until 10/24)
Axiom Verge ($17.99 from $19.99 until 10/24)
Castle of Heart ($1.49 from $14.99 until 10/24)
Cinders ($9.99 from $19.99 until 10/24)
Dark Veer ($4.04 from $4.49 until 10/24)
DayD: Through Time ($5.99 from $9.99 until 10/24)
Desktop Bowling ($5.17 from $7.39 until 10/24)
Desktop Table Tennis ($5.92 from $7.41 until 10/24)
Dustoff Heli Rescue 2 ($4.00 from $8.00 until 10/24)
Family Tree ($6.39 from $7.99 until 10/24)
Grand Prix Rock 'N Racing ($4.99 from $9.99 until 10/24)
Ivanych vs Eared Beast ($2.09 from $6.99 until 10/24)
Kid Tripp ($0.79 from $3.99 until 10/24)
Late Shift ($6.49 from $12.99 until 10/24)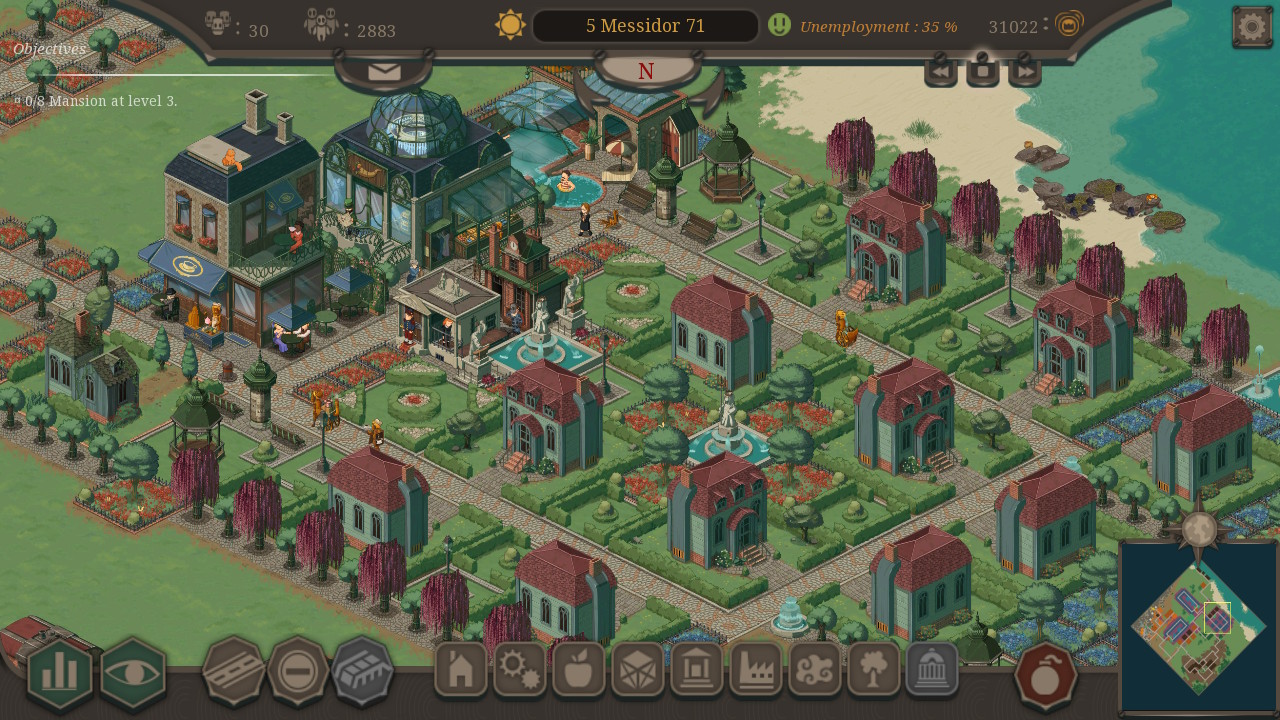 Lethis – Path of Progress ($17.99 from $19.99 until 10/24)
Lyrica ($15.99 from $19.99 until 10/24)
Maria The Witch ($2.49 from $4.99 until 10/24)
Mushroom Wars 2 ($9.99 from $19.99 until 10/24)
My Memory of Us ($7.49 from $14.99 until 10/24)
Party Trivia ($1.99 from $9.99 until 10/24)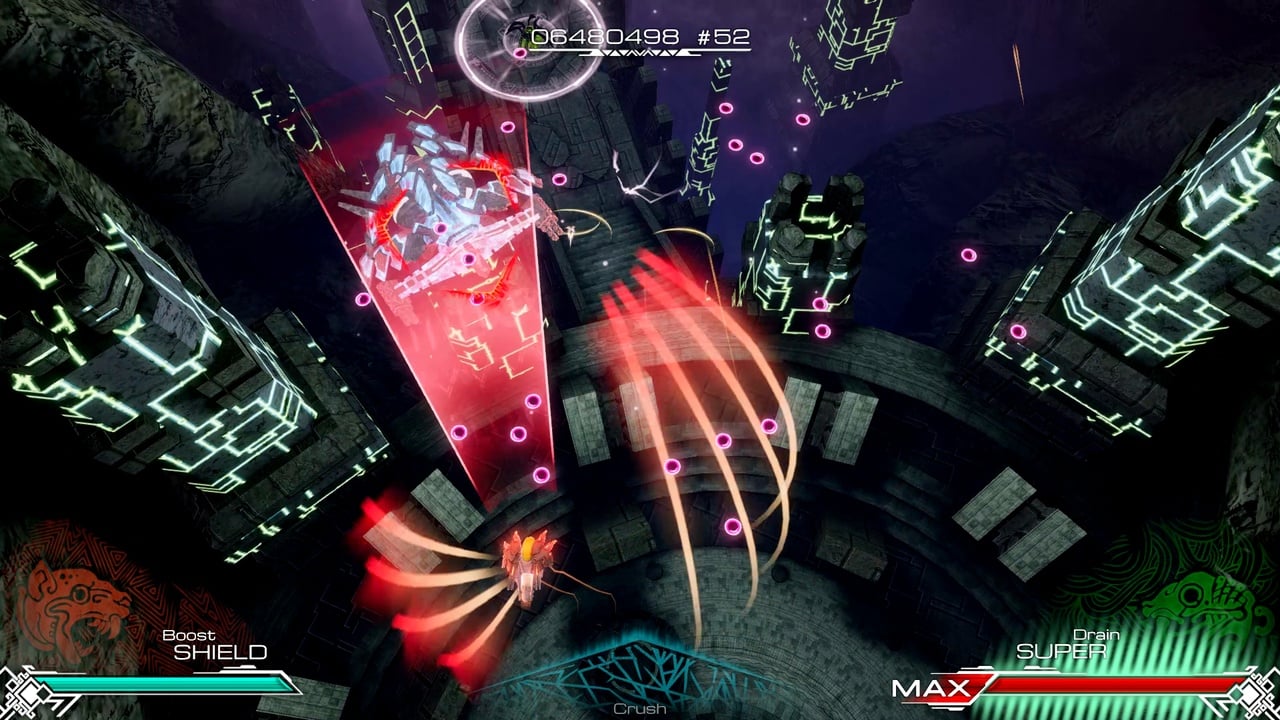 Pawarumi ($11.99 from $14.99 until 10/24)
Puzzle Wall ($3.99 from $7.99 until 10/24)
Quarantine Circular ($4.79 from $5.99 until 10/24)
Regalia: Of Men and Monarchs ($12.49 from $24.99 until 10/24)
Smashing the Battle ($8.99 from $9.99 until 10/24)
Star Ghost ($4.49 from $8.99 until 10/24)
Stellar Interface ($0.99 from $12.99 until 10/24)
Street Basketball ($2.99 from $5.99 until 10/24)
Super Arcade Soccer ($4.61 from $6.99 until 10/24)
Sushi Time! ($2.49 from $4.99 until 10/24)
Swim Out ($3.99 from $5.99 until 10/24)
Switch 'N' Shoot ($2.29 from $4.59 until 10/24)
The Shapeshifting Detective ($7.79 from $12.99 until 10/24)
The World Next Door ($2.99 from $9.99 until 10/24)
That's it for today, friends. Do be sure to check back tomorrow as we've got yet another Thursday upon us, and with it, tons of new releases. If there's any particularly spicy news, I'll probably include that as well. Most likely we'll just be doing those new release summaries and the sales list, however. I hope you all have a wonderful Wednesday, and as always, thanks for reading!