SwitchArcade Round-Up: 'Grandia HD Collection' Coming Next Week, 'Rocket League' to Remove Random Crates, Today's New Releases, the Latest Sales, and More
Hello gentle readers, and welcome to the SwitchArcade Round-Up for August 7th, 2019. It's a bit smaller today than the last couple were, mostly to give myself a little mid-week break. Still, we've got a good pile of news to look at, along with summaries of a couple of new releases, and of course the latest sales information as well. By the time you read this, that scheduled Pokemon news is probably out and about, but as I lost my time platform I am unable to write about it until tomorrow. Anyway, let's check things out!
Aritcle Table Of Contents
News
Complete Your 'The Walking Dead' Switch Collection on September 10th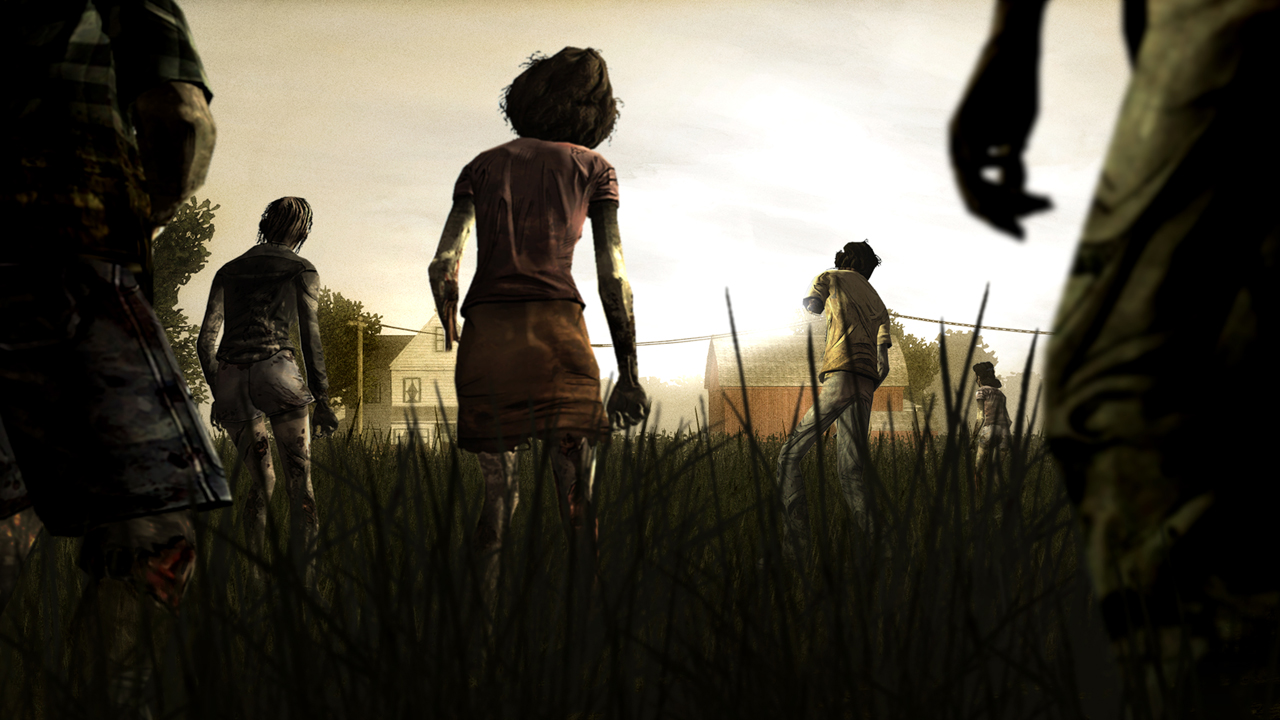 With all of the nonsense that went down when Telltale Games finally imploded, Switch owners ended up with a curious situation. The fourth and final season of The Walking Dead was finished up by Skybound Games and released on Switch. The first season had been released by Telltale Games themselves before things went down and was restored to the shop by Skybound, as well. But whither the middle two seasons? Sure, they're not exactly hard to come by on some platform or another, but it was odd that someone following along on Switch could get the beginning and end of the story without the middle. Well, the problem is soon to be solved. Skybound will be bringing The Walking Dead: Season Two and The Walking Dead: A New Frontier to the Switch on September 10th.
'Grandia HD Collection' Arrives on August 16th

The last word we heard on the upcoming Grandia HD Collection was around when E3 was held. At that time, it was said that the RPG bundle would be coming "soon". Well, now we know exactly when "soon" is: August 16th. As a reminder, Grandia HD Collection includes both Grandia HD Remaster and Grandia 2 HD Remaster, which are updated versions of the Game Arts classics. The Switch version of the second game is likely quite similar to the Anniversary Edition that was released on home computers a little while ago, while the new version of the first game will be making its debut with this release. We'll be reviewing this one for sure, so keep an eye out for that when the Grandia HD Collection hits in a little over a week.
'Super Smash Bros. Ultimate' Holds a Tournament Event This Weekend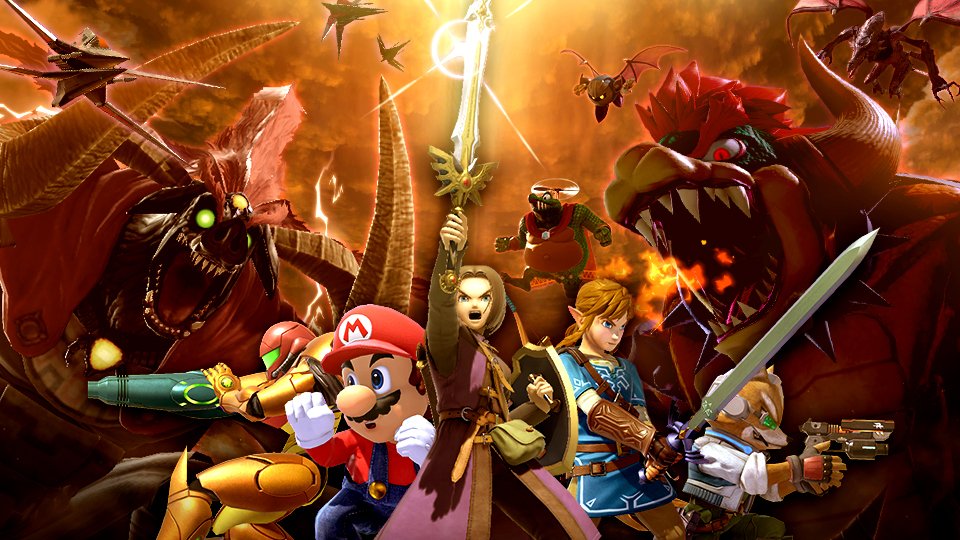 In a break from the usual Spirit Board event, Super Smash Bros. Ultimate will instead be hosting a tournament event this weekend. Titled Heroes and Villains, it will run for the usual three-day period that the Spirit Board events typically do. Rack up the wins and you'll get better and better spirits for your trouble. The event kicks off on Friday, so be there or… you know, play something else. Whatever you like. The world is your oyster.
'Rocket League' Will Be Removing Random Crates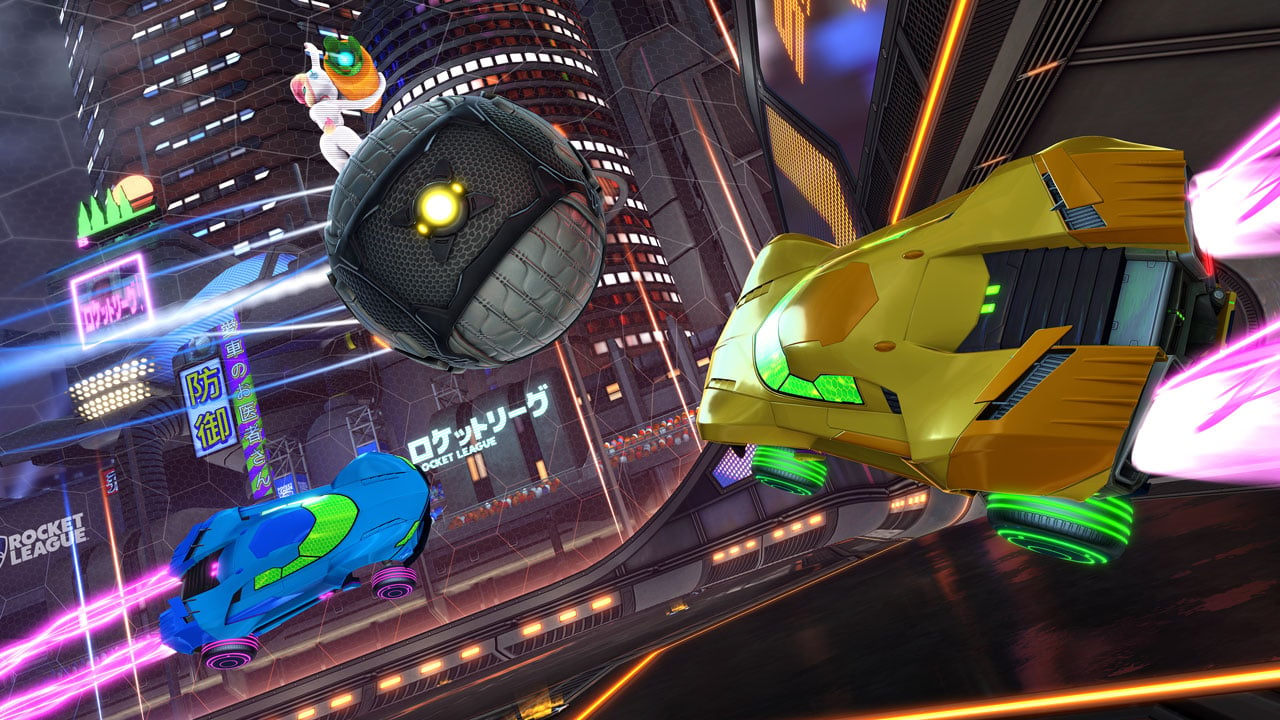 Regulate yourself or you will be regulated. It's a rule the video game industry has had to learn more than a few times in its history, and it feels like it may be learning it yet again the hard way soon. More and more governments are talking about predatory monetization practices in video games, and it's starting to feel like the hammer is going to come down in a lot more markets sooner or later. Perhaps in anticipation of such an event, Psyonix and Epic have announced that they will be removing paid random crates from Rocket League in the coming months. They will be replaced with a system that lets players know exactly what they're going to get for their money. All other paid content will remain the same. Sounds pretty good to me!
'Ty the Tasmanian Tiger' Switch Kickstarter is Go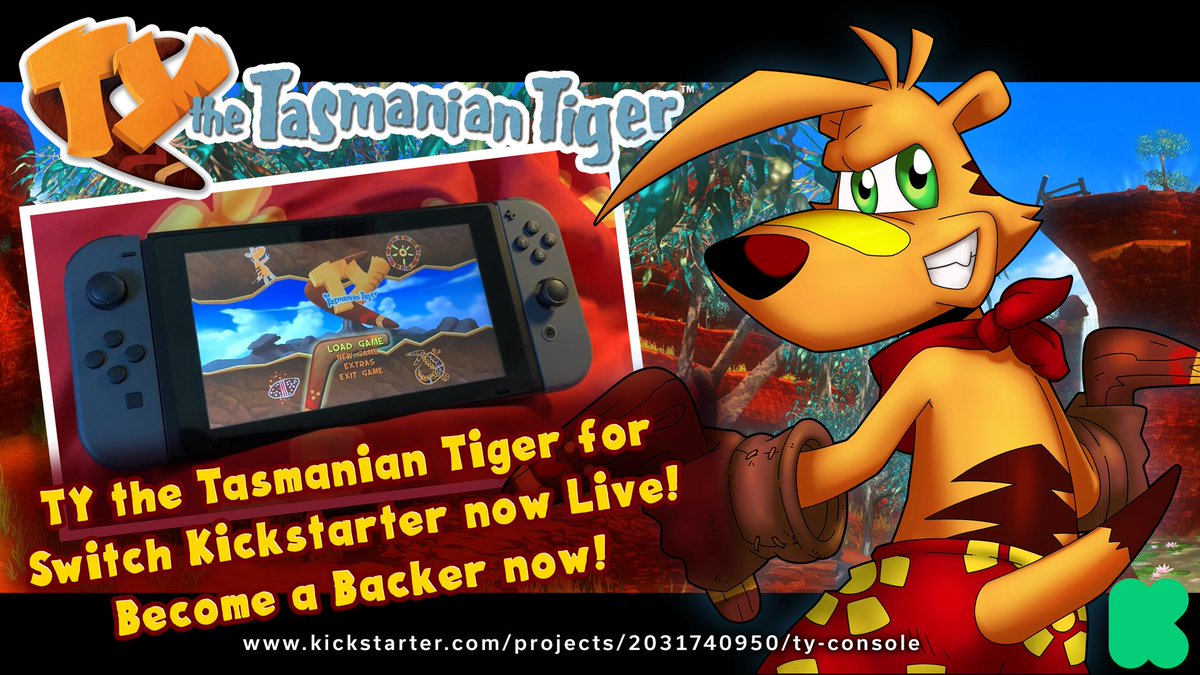 Ah, sometimes I miss the PlayStation 2 era of gaming. Lots of neat RPGs, and 3D platformers aplenty. Outside of the big names, one of the better 3D platformers of that period was Ty the Tasmanian Tiger from Krome Studios. With Switch being a happy home for quirky older games, I suppose it was just a matter of time before Ty made the jump. Who's next, Vexx? Ha, just kidding. Anyway, ports do not grow on trees and Krome really wants to give this one a nice polishing, so they've posted a Kickstarter to help grease the wheels for a Switch remaster of the original Ty the Tasmanian Tiger. As of this writing, they're already more than halfway to their goal, so it seems pretty likely they'll hit their funding. But if you want to chip in and maybe get some goodies in return for your support, feel free to hit up their Kickstarter page.
New Releases
Damsel ($16.99)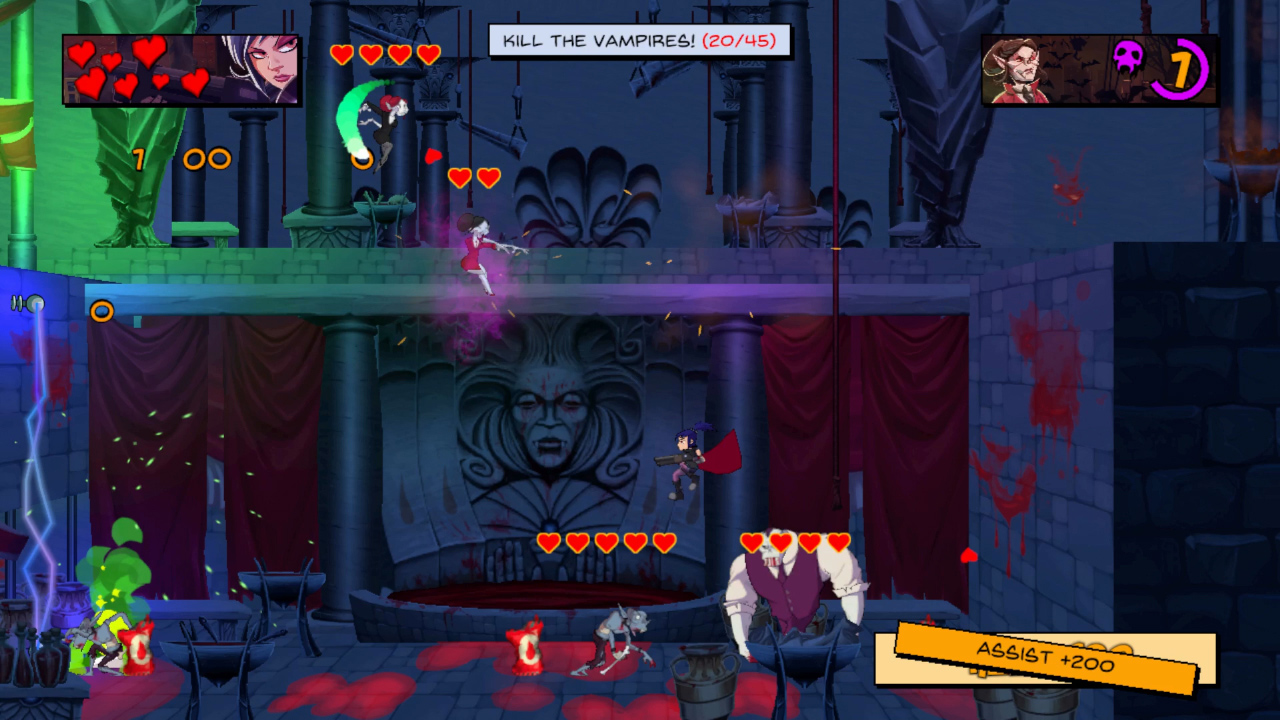 Damsel is a fast-paced action-platformer that sees you zipping around levels accomplishing a variety of goals and blasting vampires a-plenty along the way. For those who like to compete with other players, there are leaderboards. For those who just want to relax a bit and enjoy playing without risk of dying, there's the Chillout mode. And for those who feel like the game isn't hard enough by default, there are some extra challenge modes to mess around with. It's a little rough around the edges in places, but if you get into platform games that are more or less built for speedrunning, you might find Damsel to your liking.
The Forbidden Arts ($14.99)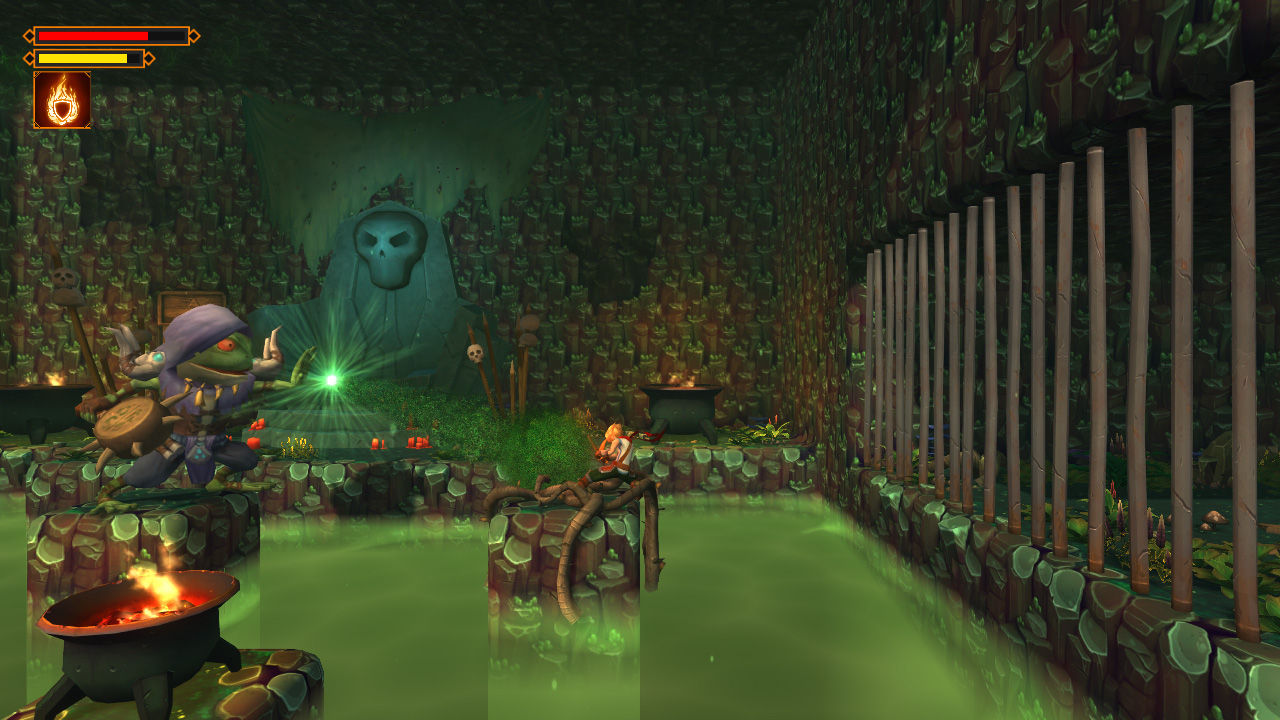 This one is a little rough as well, but its tempo is completely different from Damsel. In The Forbidden Arts, you play as a young dagger-wielding pyromancer who has to slice, torch, and puzzle his way through five different worlds' worth of side-scrolling action. Outside the stages, you wander around on a 3D map where you can find hidden gold and visit various locations. Searching out gold is a big part of the fun in the stages themselves, as sniffing out each piece takes a lot of hard work and clever thinking. I'll be doing a review of this one in a few days, but I will say for now that while I enjoy the overall structure and some of the moment-to-moment gameplay, the way the character moves and things interact with each other is a bit loose for my liking.
Sales
Hey, the list has some nice book-ends today. Cook, Serve, Delicious! 2!! just had its sequel announced for a release, like, a million years from now, but you can jump right into the joy of cooking today for an exceptionally low price. Wonder why Tiny Metal costs more than its bigger and better sequel? Me too, actually. But for the moment, it is cheaper. So if you want to complete your set of games, there you go. The most notable items in the outbox are the pair of fighting games that were on sale for EVO. Given Capcom's appreciation of regular discounts, Street Fighter will certainly be back around again, but it could be a while before Blazblue Cross Tag Battle gets that low again.
New Games on Sale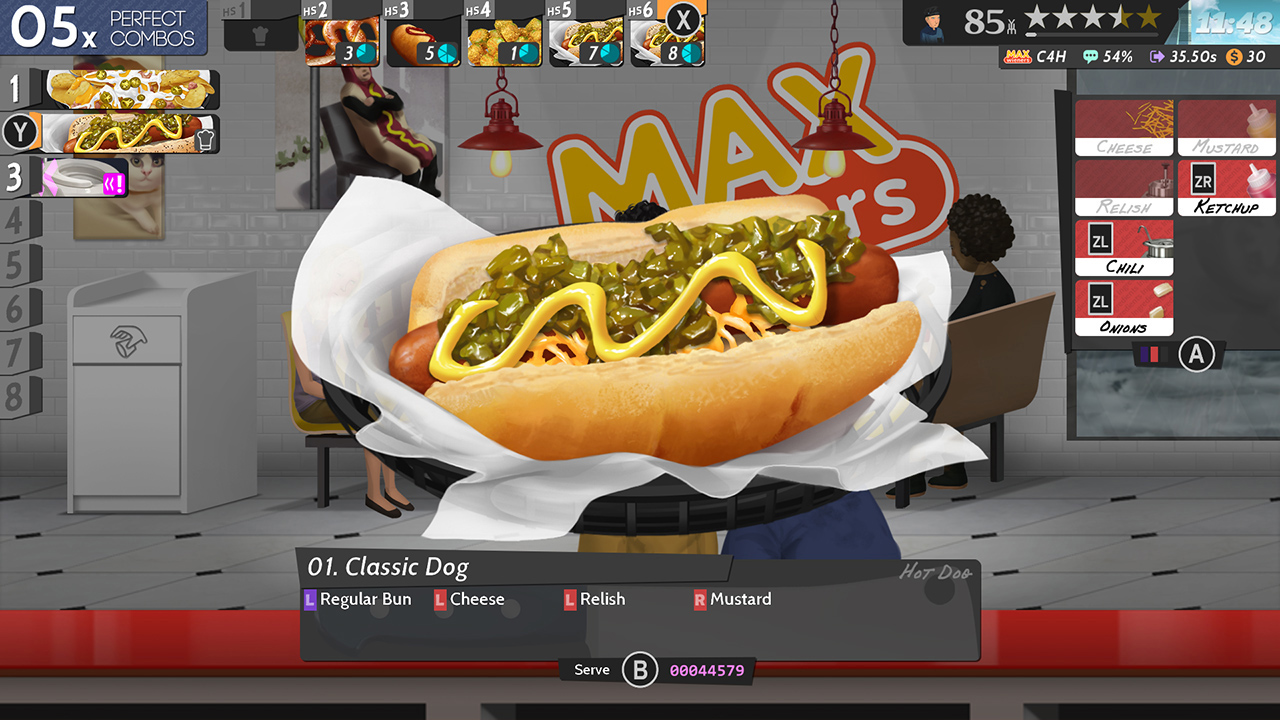 Cook, Serve, Delicious! 2!! ($6.49 from $12.99 until 8/13)
Hyper Sentinel ($0.90 from $12.99 until 8/13)
Shadows 2: Perfidia ($6.79 from $7.99 until 8/20)
Battlloon ($3.49 from $6.99 until 8/22)
Gensokyo Defenders ($9.99 from $19.99 until 8/22)
The Midnight Sanctuary ($4.99 from $9.99 until 8/22)
Chiki-Chiki Boxy Racers ($4.99 from $9.99 until 8/22)
Azure Reflections ($12.49 from $24.99 until 8/22)
Tiny Metal ($12.49 from $24.99 until 8/22)
Sales Ending Tomorrow, Thursday, August 8th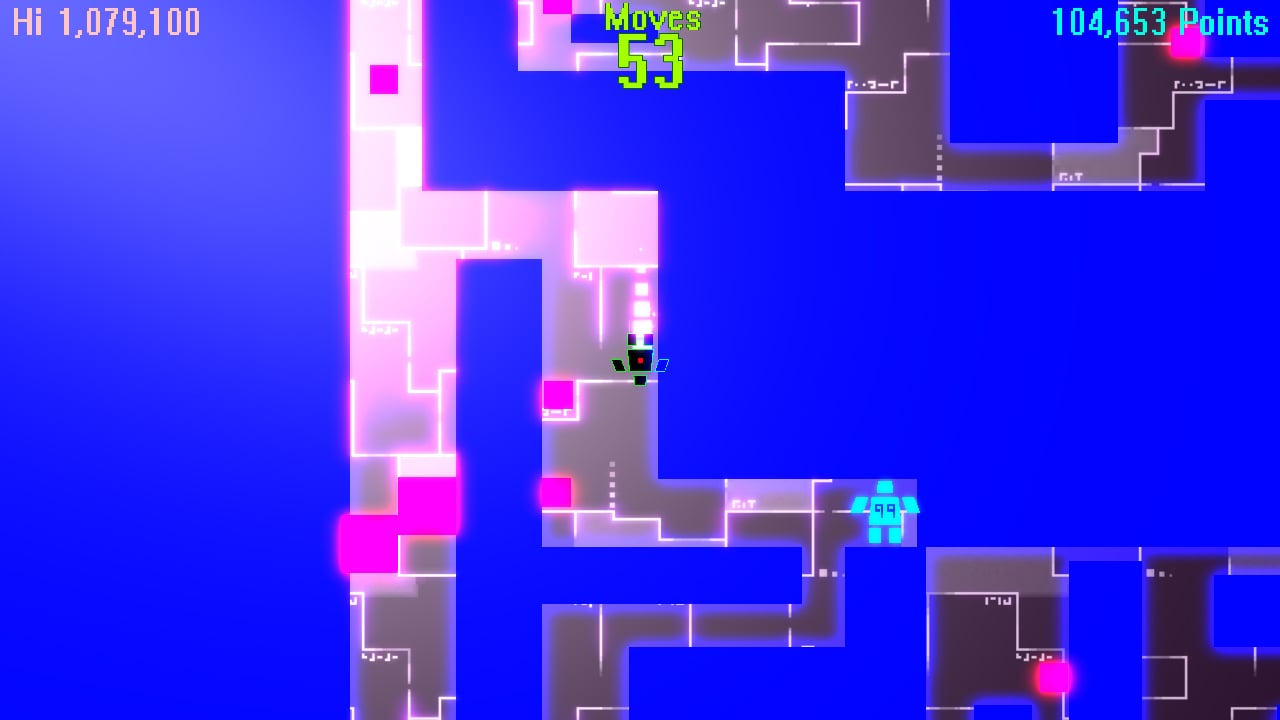 99Moves ($1.97 from $2.99 until 8/8)
99Seconds ($1.97 from $2.99 until 8/8)
Abyss ($1.97 from $2.99 until 8/8)
Animated Jigsaws: Wild Animals ($4.99 from $9.99 until 8/8)
Black The Fall ($7.49 from $14.99 until 8/8)
Blazblue Cross Tag Battle ($14.09 from $29.99 until 8/8)
City of Brass ($11.99 from $19.99 until 8/8)
Darts Up ($1.97 from $2.99 until 8/8)
Doodle God: Evolution ($4.54 from $6.99 until 8/8)
Duke of Defense ($2.99 from $14.99 until 8/8)
Ludomania ($0.99 from $3.99 until 8/8)
Machinarium ($4.99 from $9.99 until 8/8)
Mom Hid My Game! ($2.99 from $4.99 until 8/8)
Moonlighter ($14.99 from $24.99 until 8/8)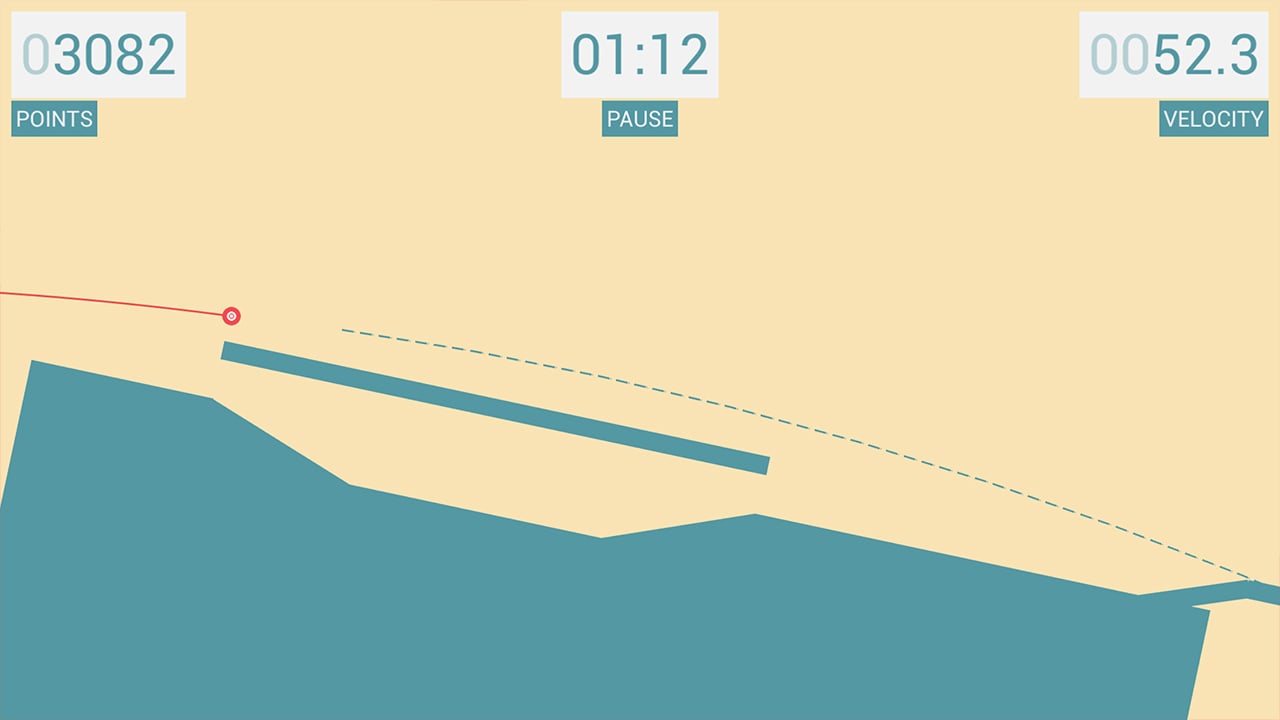 Never Stop ($2.49 from $4.99 until 8/8)
oOo: Ascension ($6.49 from $9.99 until 8/8)
Parallel ($2.99 from $9.99 until 8/8)
Puzzle Wall ($3.99 from $7.99 until 8/8)
Sea King ($3.99 from $4.99 until 8/8)
Soap Dodgem ($0.99 from $1.99 until 8/8)
Spoiler Alert ($2.49 from $4.99 until 8/8)
Star Ghost ($4.49 from $8.99 until 8/8)
Street Fighter 30th Anniversary Collection ($19.99 from $39.99 until 8/8)
Subdivision Infinity DX ($11.99 from $14.99 until 8/8)
Submerged ($3.99 from $9.99 until 8/8)
Toy Stunt Bike: Tiptop's Trials ($3.49 from $4.99 until 8/8)
Typoman ($6.49 from $12.99 until 8/8)
Voxel Sword ($5.60 from $7.00 until 8/8)
That wraps things up for today, friends. Tomorrow is Thursday, however, and that means we've almost certainly got a whopper on our plates. By my count, there are at least ten games hitting tomorrow and that's not including any unscheduled titles. I guess we'll see what we get soon. We'll also have whatever news comes out of that Pokemon thing, some fresh new sales, and any other interesting tidbits that occur in the next twenty-four. See you all tomorrow, and as always, thanks for reading!