SwitchArcade Round-Up: 'Mad Bullets' Review, 'Super Monkey Ball' Coming to Switch, 'Resident Evil Triple Pack' Announced, Today's New Games, Sales, and More
Hello gentle readers, and welcome to the SwitchArcade Round-Up for July 17th, 2019. Thankfully, we've got a lot more news to look at today than we did yesterday. There's just one new release, however, and the sales at the time of writing are a bit thin. As a result, I've packed in a review for you all to enjoy. Hopefully. At any rate, there's plenty to see today, so let's get down to business!
Aritcle Table Of Contents
News
'Super Monkey Ball: Banana Blitz HD' is Coming to Switch October 29th
If nothing else, SEGA manages to surprise. When the time came to pick a Monkey Ball game to re-release on modern consoles, it didn't do the obvious thing and pick one of the first two games. No, it went straight for the Wii game, which was not a bad game at all but certainly weaker than the previous games. Anyway, Super Monkey Ball: Banana Blitz HD will be coming to Switch and other platforms on October 29th of this year at a price of $39.99. Well, any Monkey Ball is better than no Monkey Ball, I suppose. And hey, is it just me or does that new logo look kind of like the one for The Empire Strikes Back?
'Resident Evil 4' Physical Version Announced, Finger on Monkey's Paw Curls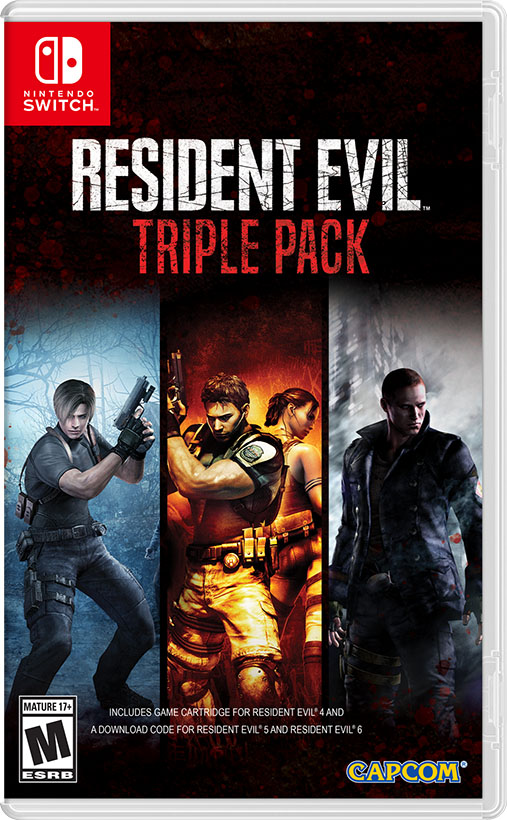 Capcom's been releasing a lot of games on the Switch, and while some of them have been getting physical versions, many have been relegated to eShop download codes only. In the last trio of Resident Evil releases, for example, only Resident Evil 0 was put on a cartridge, with Resident Evil Remake bundled in as a code. Resident Evil 4 was download only. Now we finally have a physical cartridge for Resident Evil 4 coming as part of a bundle that includes Resident Evil 4, Resident Evil 5, and Resident Evil 6. But naturally, Resident Evil 5 and 6 are just download codes. The cycle continues. The Resident Evil Triple Pack will release on October 29th to coincide with the launch of the Switch versions of Resident Evil 5 and 6.
'Tetris 99' is Getting a Physical Release in the West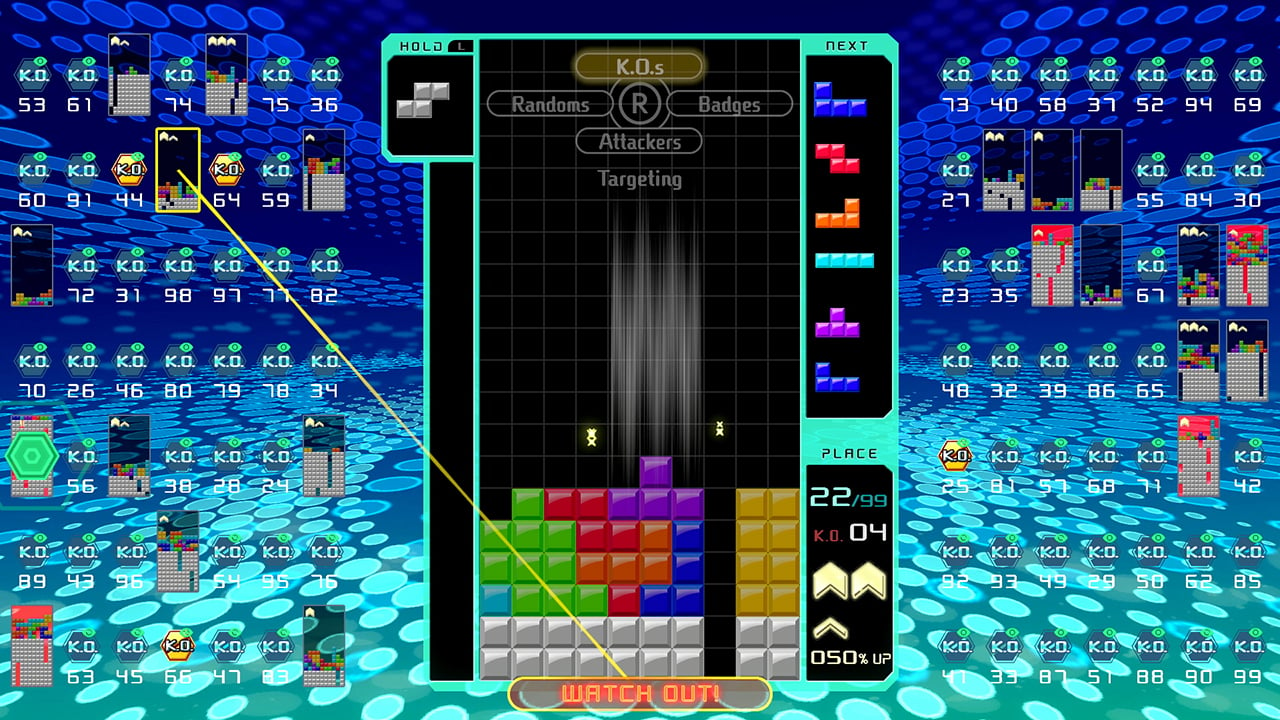 We already knew that Japan was getting a physical version of Tetris 99, and news came out that Europe was getting one as well. We can now complete the trio of major markets as Tetris 99 will also be getting a physical release in North America. Like other regions, this includes the game and its DLC, plus a 12-month subscription to Nintendo Switch Online. The price in the United States will be about the equivalent of other regions, $29.99. Not a bad deal at all, provided you can use the subscription. And if you're buying Tetris 99, you presumably can. The game will be available from September 6th.
'Wrecking Crew' and 'Donkey Kong 3' Now Available in the Nintendo Switch Online App
It's time for your monthly dose of NES table scraps from Nintendo, but this month the bread crusts are especially stale. If you go and update your NES Nintendo Switch Online app right now, you'll have two new games to mess around with: Donkey Kong 3 and Wrecking Crew. Additionally, there is an SP version of Mighty Bomb Jack that puts you on the last level in position to get the best ending. The games are okay, if a bit simple, but the main big extra you get from updating your app is the addition of a rewind feature. I played around with it a bit and give it a thumbs-up even if it does come off as a bit of a kludge. Judging by the current trajectory of these updates, next month will probably just be Urban Champion and an SP version of Mario Bros. or something.
The Latest 'Super Smash Bros. Ultimate' Event is Summer Training
Well, this is a little different from the norm at least. The next Spirit Board event has been announced for Super Smash Bros. Ultimate, and rather than being built around a character theme, it's just a Summer Training event. Defeating spirits in this event will earn you triple the usual XP and SP, so it's a good chance to boost your numbers in both categories a bit. The event will kick off on Friday and run through the weekend, so you have plenty of time to pump yourself up.
Reviews
Mad Bullets ($9.99)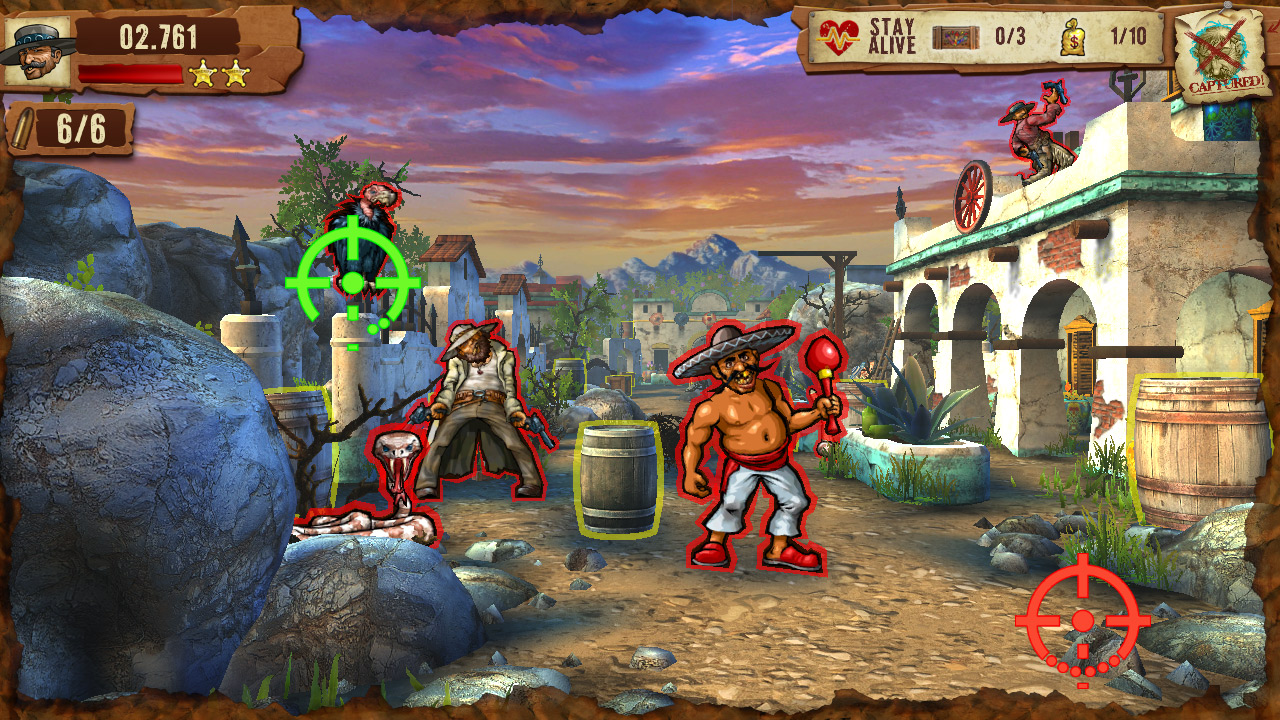 It's been a while since a game gave me those old Wii Blues. It's what I call it when I play a game that would probably be really good if it weren't for some poorly-functioning motion controls. Sadly, that's exactly what's going on in Mad Bullets, an expanded Switch version of a game I enjoyed very much on iOS. In an attempt to replicate the lightguns of yesteryear, the developers force you to use the motion controls in your Switch controller to aim. Are Switch controllers up to this using gyro sensors alone? Maybe. Does it work here? Not really. Should the developers have included some alternate control schemes? Absolutely.
Mad Bullets is a gallery shooter of sorts, where every character is represented by a wooden target. You'll travel through the Wild West-style stages and enemies will pop up and sometimes move around. Some of them will fire shots at you. There are also friendly characters you'll want to avoid shooting. Barrels and other objects will often produce power-ups or other bonuses when shot, so you'll want to basically lay into everything that isn't an innocent. The game is broken up into stages, with each one lasting around a minute or so. You get sixty levels in total, but you can always go back around and try to get a better score if you're looking for some replay value. There are also a bunch of missions you can try to accomplish while making your way through the stages.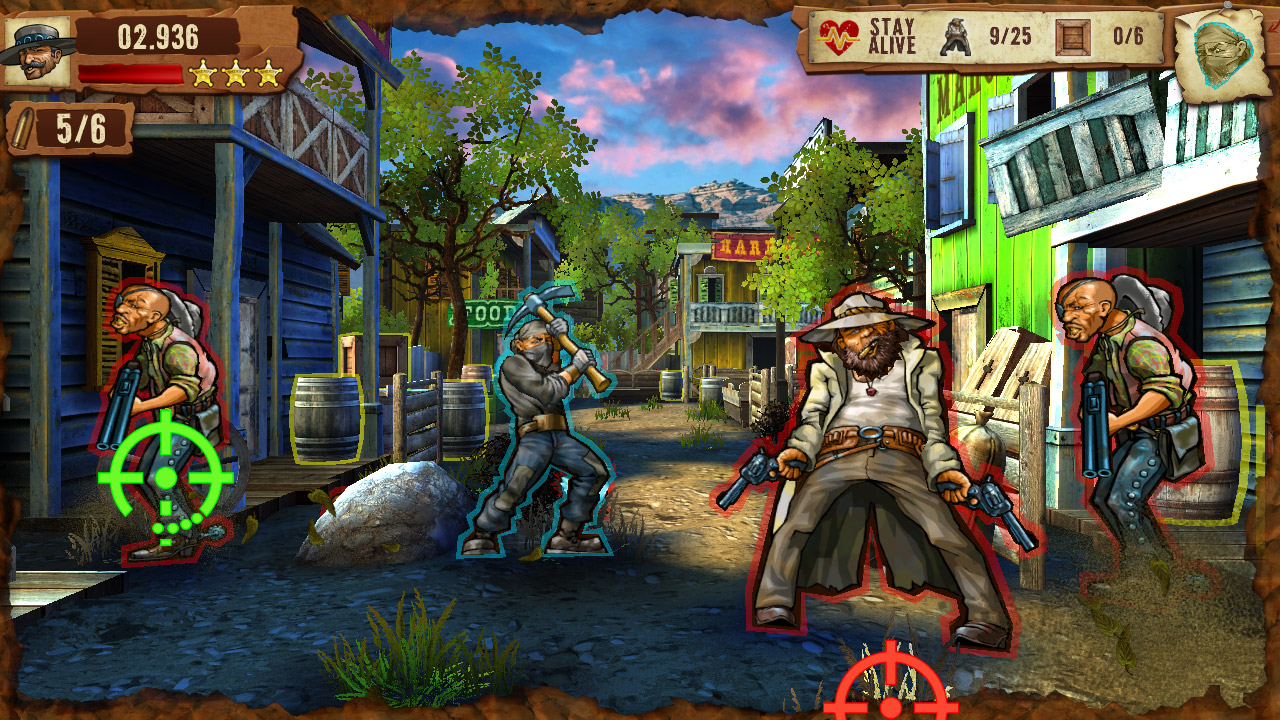 The gameplay isn't terribly complicated. A target pops up, and you point and shoot using the Z-trigger. Reload using the other trigger when necessary. It's easy enough that theoretically anyone could join in, and indeed this version supports up to four players locally if you've got Joy-Cons for them. It should be a good party game, in theory. But my experience with the game was, frankly, terrible. First off, although the shop description isn't super clear about this (and probably should be), you cannot play this game in handheld mode. At all. You have to play using motion controls, and your Joy-Cons have to be separated from the main unit to work in this game. You can play in tabletop mode, but I strongly advise against it. I could kind of get the motion controls working a little bit in this mode, but it didn't take long for things to go ca-ca.
That leaves the TV mode which, yes, does work a bit better than the tabletop mode provided your TV is of a decent size. But even there, I ran into constant issues keeping the controller aiming where it should. You can re-center your reticule at the touch of a button, but it gets lost again before too long. Trying to keep multiple players calibrated properly gets very troublesome, very quickly. It's too bad, because in those brief spans of time where things are working properly, it's fun. Much as I hate playing a lightgun game with a joystick controlling a cursor, I wish that had been an included option here. Or perhaps allow handheld mode with touch controls, like the mobile version.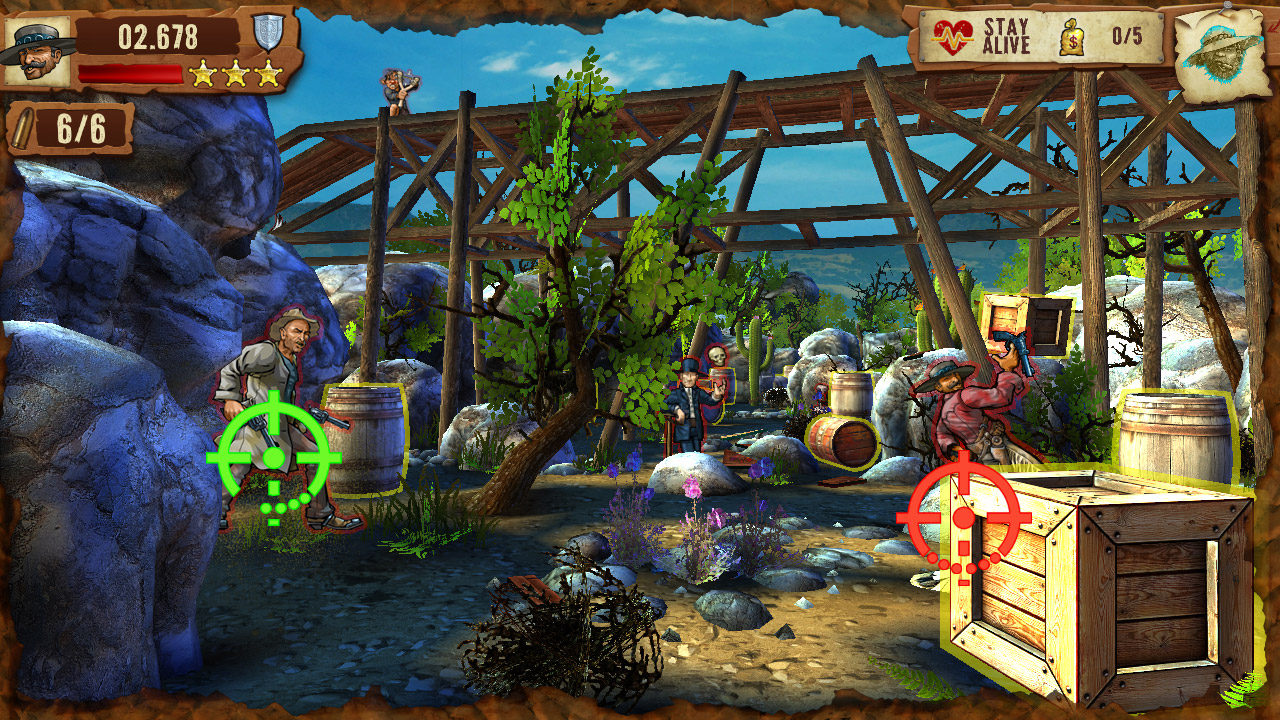 Like, I don't know. Maybe this is a "me" problem and others are playing the game just fine. But every attempt I made at solving the problem of getting the basic controls working to a satisfactory level was met with failure. I tried tabletop and TV mode. I tried multiple TVs with different sizes. I tried a variety of controllers. But every single time, the controller lost its calibration very soon after starting, which I probably don't need to tell you makes for a pretty poor lightgun game experience. I once owned a Saturn lightgun that started acting up in its old age, constantly firing in random places on the screen no matter where I aimed. That thing was more useful than the controls in Mad Bullets for the Switch.
SwitchArcade Score: 1.5/5
New Releases
Let's Go Nuts ($9.99)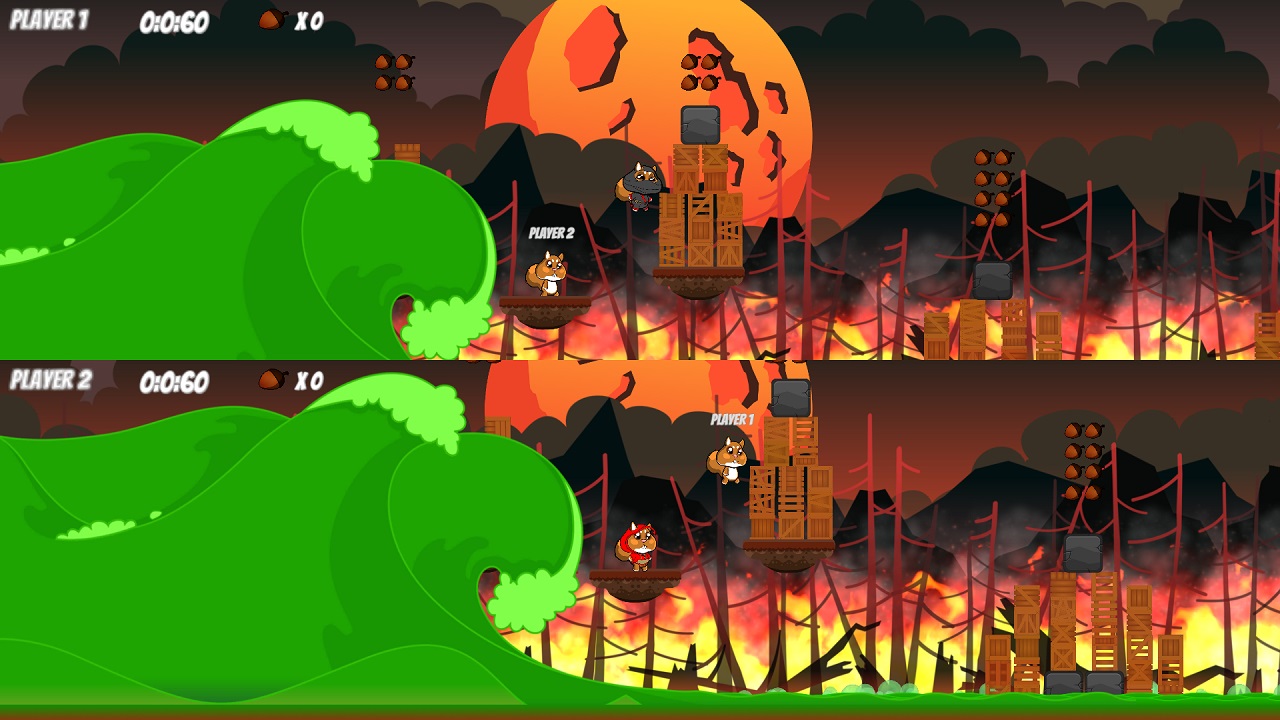 This game touts itself as a local co-op multiplayer party game, but it also can be played alone just fine. You have to guide a weird-looking squirrel through forty levels spread across four different worlds. It's basically a platformer but your squirrel's gliding ability certainly makes it an unusual one. When you're done with the main content, there's also an endless mode where you can see how far you can get. Also, unlockable squirrel head gear. The physics in this one aren't really my cup of tea, but I'm known to be fussy about that sort of thing so don't just go on my word alone.
Sales
Nothing too exciting as of this writing, but there rarely is on a Wednesday. A couple of discounts on new games, a few more discounts on older games, and the only one in the lot I'd really recommend is Mad Age & This Guy. As for the outbox, the Williams tables in Pinball FX3 are unlikely to be on sale again anytime soon, so you'd best grab those if you want them. Phoenix Wright and The Messenger may also go a while before their next discounts. Do what you must, friends.
New Games on Sale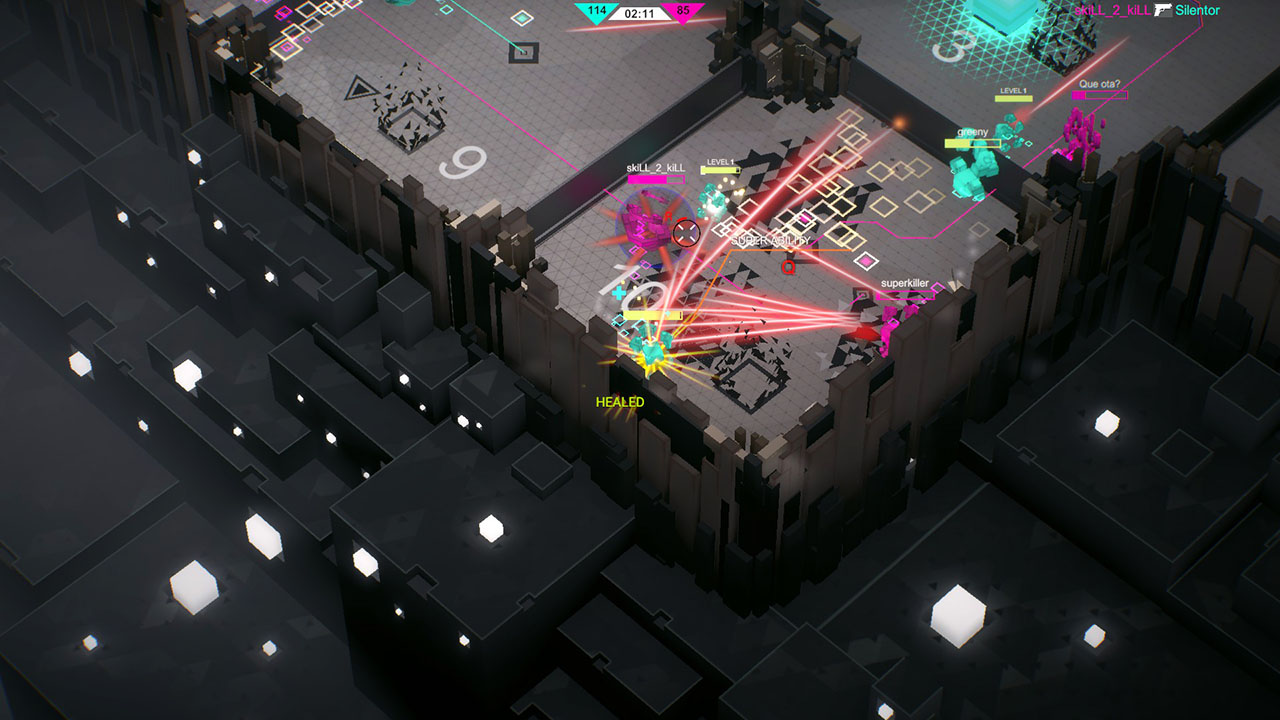 Deployment ($2.49 from $9.99 until 7/24)
Distrust ($9.59 from $11.99 until 7/26)
Shadow Bug ($3.59 from $8.99 until 7/30)
Mad Age & This Guy ($1.14 from $4.99 until 8/5)
Construction Machines Simulator ($26.54 from $29.49 until 8/5)
Preventative Strike ($1.79 from $1.99 until 8/5)
Run the Fan ($2.79 from $3.99 until 7/23)
Sales Ending Tomorrow, Thursday, July 18th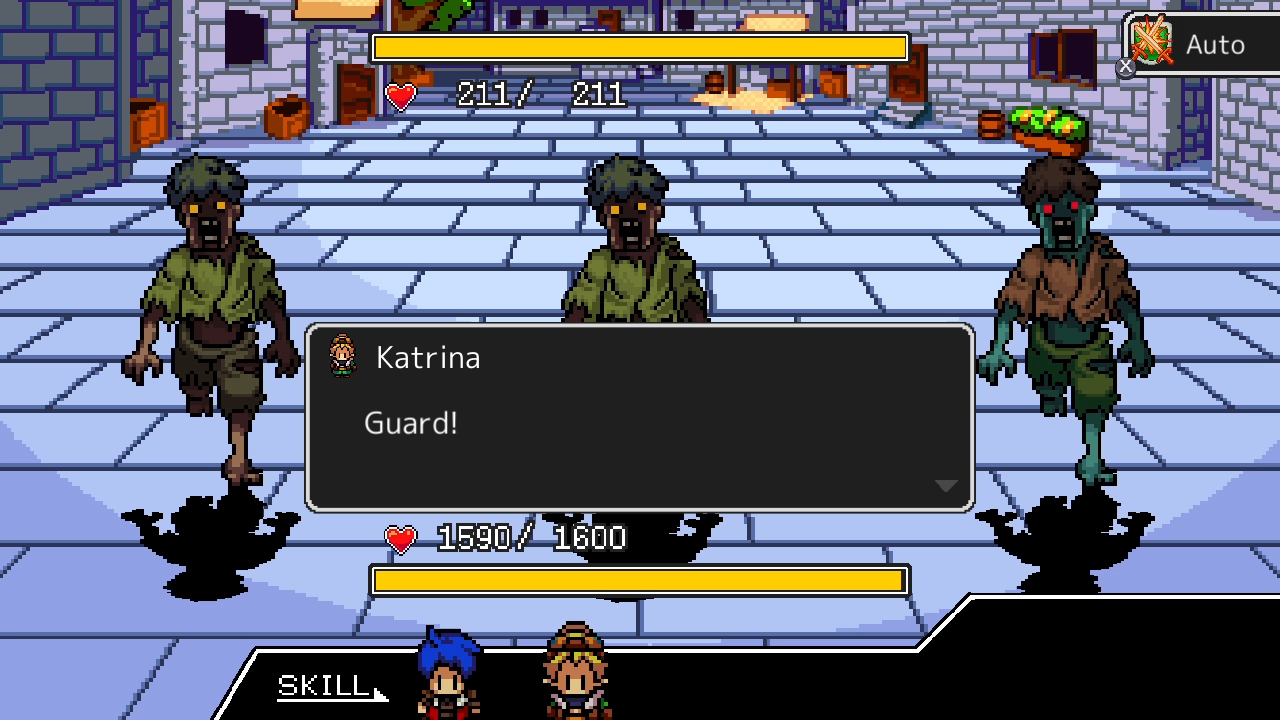 Archlion Saga ($3.49 from $4.99 until 7/18)
Circle of Sumo ($6.99 from $9.99 until 7/18)
Demolition Crew ($1.50 from $2.00 until 7/18)
Klondike Solitaire ($4.49 from $8.99 until 7/18)
Lyrica ($15.99 from $19.99 until 7/18)
Phoenix Wright: Ace Attorney Trilogy ($20.99 from $29.99 until 7/18)
Pinball FX3: Williams Pinball: Volume 1 ($4.99 from $9.99 until 7/18)
Pinball FX3: Williams Pinball: Volume 2 ($4.99 from $9.99 until 7/18)
Pode ($14.99 from $24.99 until 7/18)
Robothorium ($4.49 from $14.99 until 7/18)
Snake vs Snake ($3.59 from $3.99 until 7/18)
The Jackbox Party Pack 2 ($14.99 from $24.99 until 7/18)
The Jackbox Party Pack 3 ($14.99 from $24.99 until 7/18)
The Messenger ($13.39 from $19.99 until 7/18)
The Office Quest ($2.39 from $11.99 until 7/18)
Time Carnage ($7.79 from $12.99 until 7/18)
That'll be all for today, everyone. Tomorrow has an onslaught of new games to check out, and I'm sure we'll see our fair share of news bits and sales as well. I'm currently playing Dragon Quest Builders 2 in order to review it here, but it's a long game so I may have to punt that one until early next week. Spoiler: it's awesome. Anyway, I hope to see you all back here tomorrow, and as always, thanks for reading!