SwitchArcade Round-Up: Mini-Views Featuring 'Kunai' and Others, 'Goblin Sword' and Today's New Releases, the Latest Sales, and More
Hello gentle readers, and welcome to the SwitchArcade Round-Up for February 13th, 2020. In today's article, we've got Mini-Views of three recent (and decent!) games. Along with those there are summaries of all of today's new releases, many of which will be quite familiar for mobile gaming fans. We round things out with a sprinkling of news and a big list of new sales for you to check out. Let's get on with that checking out, then!
News
'Fire Emblem: Three Houses – Cindered Shadows' DLC Now Available
Honestly, the first few DLC drops for Fire Emblem: Three Houses had me feeling a bit of remorse about buying the Expansion Pass. A few extra quests, some so-so outfits, some new items. I don't know. It was okay, but nothing exciting, you know? But now Cindered Shadows is here, and bam – totally satisfied now. This is a several hour expansion that serves as its own mini-storyline played independently of the main game. As you play through it, its characters and other aspects will start to appear in the main game, allowing you to add new characters to your team. This is only available through the $24.99 Expansion Pass, but at least you get all that other less exciting but still useful stuff with it.
Mini-Views
Kunai ($16.99)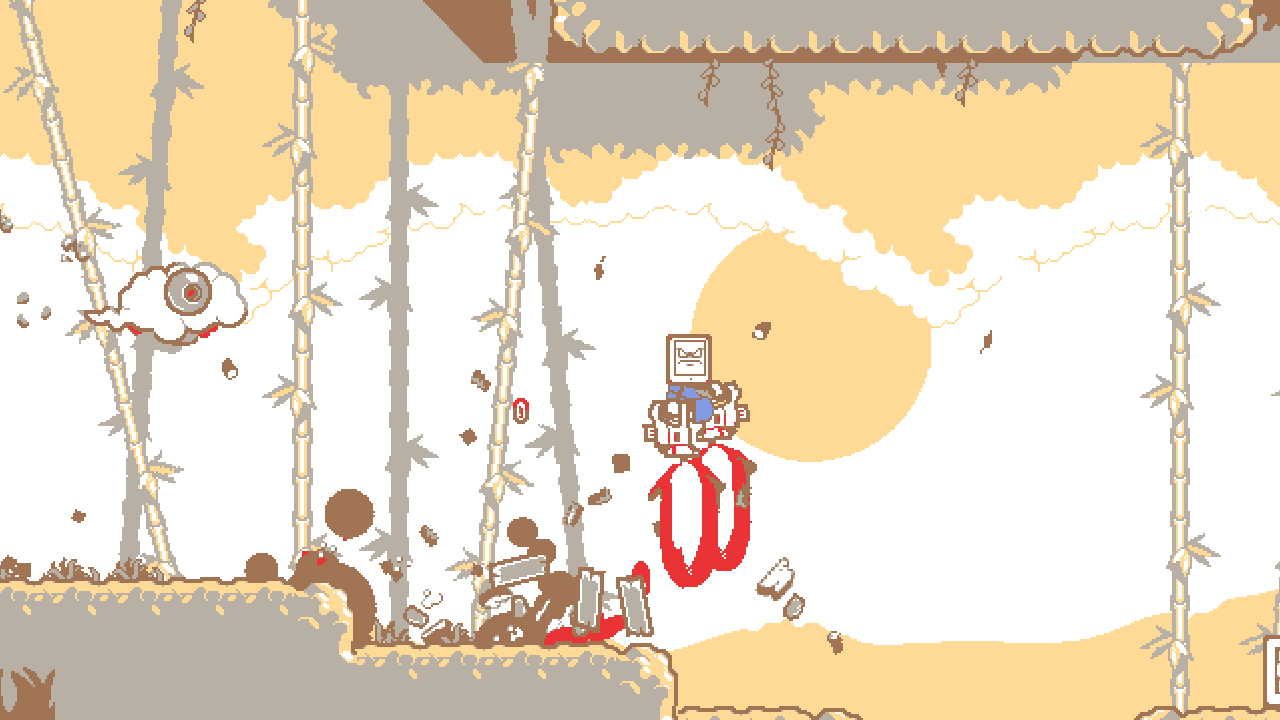 Let's be real here: any game that has a well-done swinging mechanic is already starting off with some extra points with me. And Kunai has a fantastic swinging mechanic, one that you assuredly must master if you want to get through the game. Those excellent mechanics extend beyond the ropey bits, too. Everything about Kunai's controls feel great. Combat has a nice solidity to it, and just moving around in the game is enjoyable. On the negative side, the exploration elements could have been better. Backtracking is a bit tiresome due to a lack of fast-travel options, and the game doesn't always give you all the clues you might like about where to go next. I can still enjoy the original NES Metroid, so those things didn't bother me too much, but you should be aware of them. The story also kind of falls flat, but I'm not sure how much that matters when it's so much fun flinging yourself around and making mincemeat of enemies.
SwitchArcade Score: 4.5/5
Knights and Bikes ($19.99)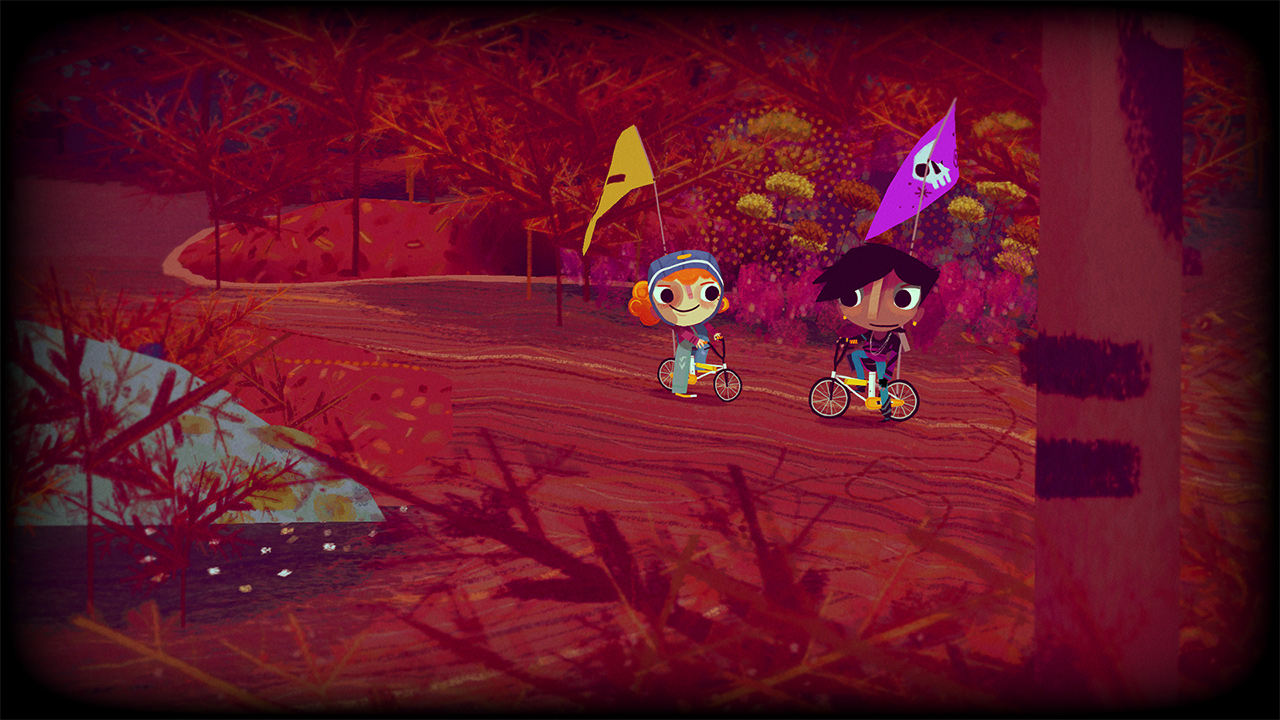 Knights and Bikes is a ridiculously charming game. It's a top-down action-adventure game centered around two characters. One of them is a kid who has basically spent their whole life on an island whose population and popularity is on the decline. The other is a stowaway who has just arrived and is looking for a place to call home. You basically explore the island and solve a variety of missions and quests, gathering new items and abilities as you go. Along the way, a really sweet story is told in a very amusing way. The lines between reality and imagination are constantly blurred, and there are a lot of genuinely funny moments. If you have a friend or family member to pull in, the game is a hoot to play with a second player. But it stands up just as well as a single-player affair thanks to a character-switch feature and a reasonably competent AI. Good stuff.
SwitchArcade Score: 4/5
Skellboy ($20.00)
I wanted to like Skellboy a lot more than I did. It starts off with a lot of promise. You're a formerly dead hero who has been resurrected along with a bunch of less-scrupulous fellows and need to save the kingdom once more. The gimmick is that you can swap out your body parts with those of your enemies, granting you different stats and abilities. You can also find new weapons. Progress sometimes requires you to have the right arrangement of parts, but you can always change them up at the nearest checkpoint. The game has its tongue planted firmly in its cheek at all times, which makes it hard to hate even if it's sometimes a bit obnoxious. The problem is that while the game is entertaining at the start, it soon becomes a bit of a slog. For all the extra parts and weapons, you'll likely want to stick to whatever set you like best early on apart from when you need to change to pass a gate of some sort. Things pick up towards the end, but if the game were half as long it would be twice as good, I feel.
SwitchArcade Score: 3/5
New Releases
Goblin Sword ($4.99)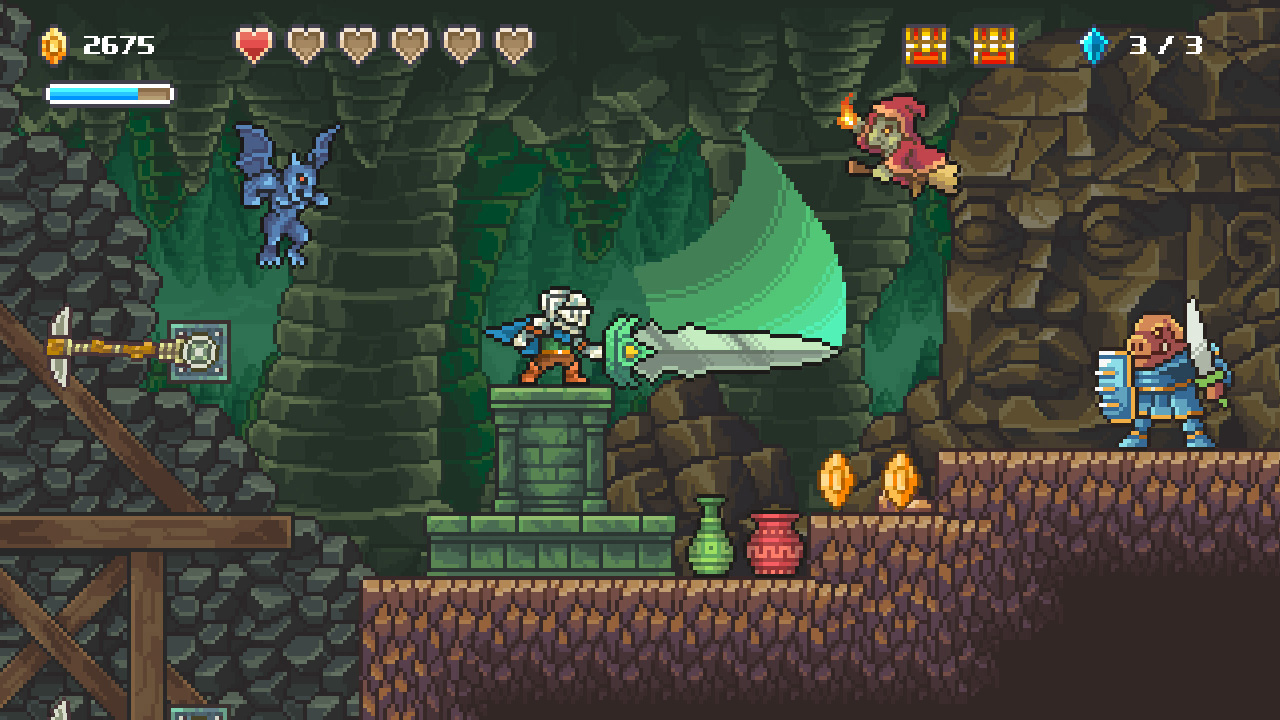 SwitchArcade Highlight!
Yeah, this is a port of the mobile side-scrolling action game from ages ago. And it's still a lot of fun. It's a couple bucks more than the mobile version, but that's not a huge difference and arguably having button controls is worth the extra cash with a game like this. Anyway, you battle your way through several dozen levels, slashing away at monsters and collecting some nice loot. Lots of weapons, bosses, and costumes to play around with. For five dollars, it's plenty of entertainment.
Glass Masquerade 2: Illusions ($11.99)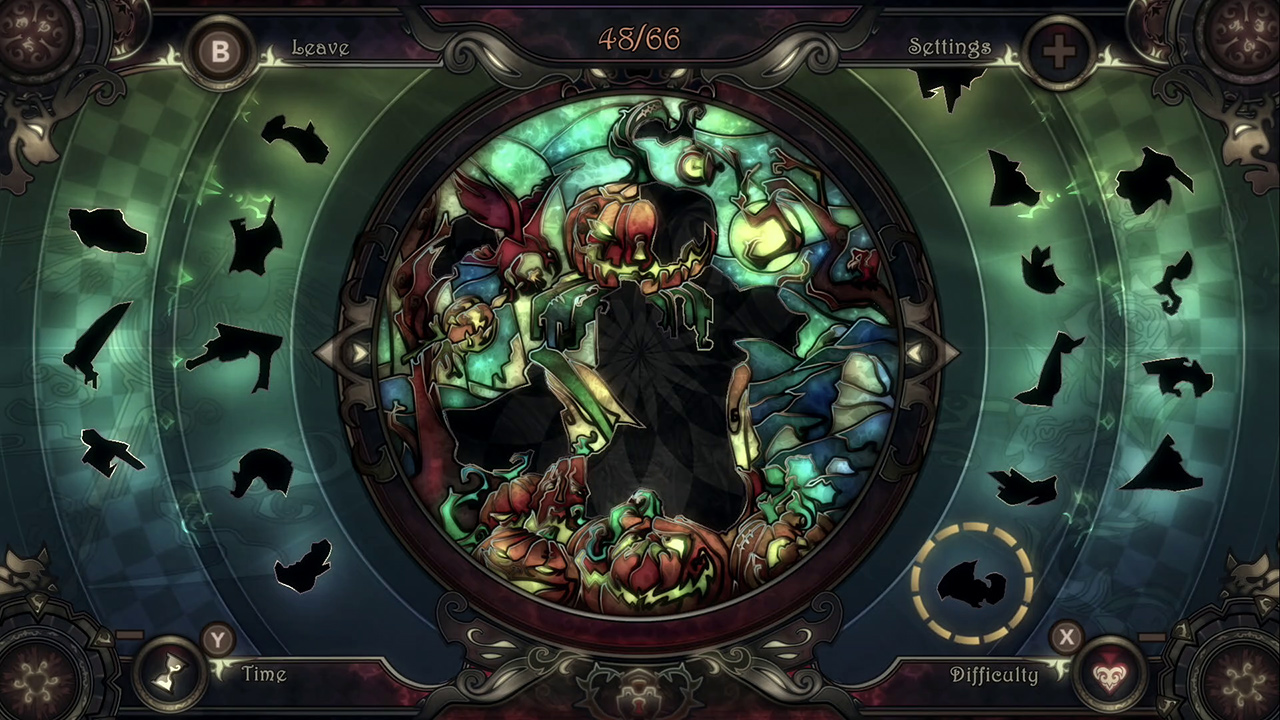 SwitchArcade Highlight!
I enjoyed the first game well enough, and this sequel is more or less as good. Instead of dealing with a variety of shapes, all of the puzzles here are circular. This sometimes makes them harder as finding the outer pieces can be tough. Nevertheless, this remains a pretty chill puzzle experience. Just like its predecessor, it's also absolutely gorgeous. The only caveat I'll toss out there is that the first game went on deep discount pretty quickly and I have full faith this one will as well. But if you don't mind paying the full price, you'll get your money's worth out of the 30+ included puzzles.
Florence ($5.99)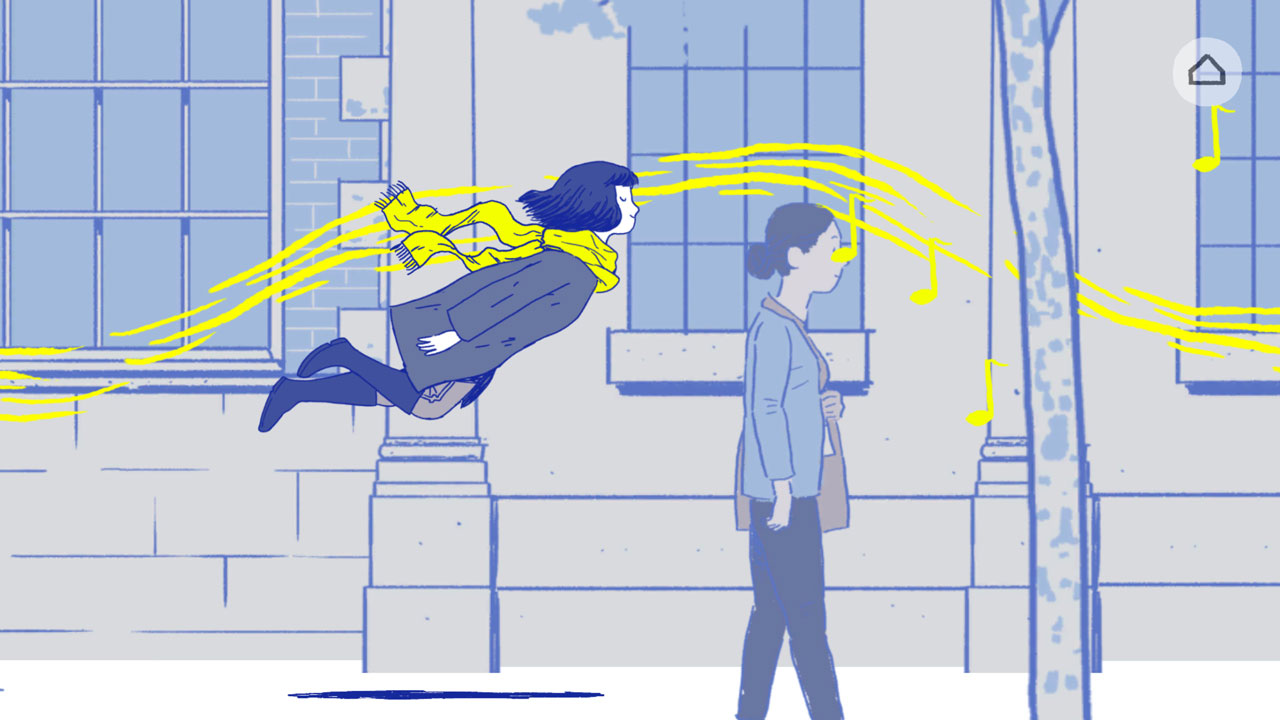 SwitchArcade Highlight!
Florence probably doesn't need much of an introduction for mobile gamers. This excellent narrative adventure came out a long while ago on mobile and it won a ton of awards and accolades. And now you can play it on your Switch! This is pretty much the same game but with the graphics adjusted for the Switch's default landscape layout. It's a few bucks more than the mobile version, but I don't think that's particularly egregious. Personally, I'd rather play this game on my phone because it really did feel like it was made for that format, but if you prefer to play on your Switch this version is more than fine. Definitely worth playing if you enjoy a good story.
Top Run ($4.99)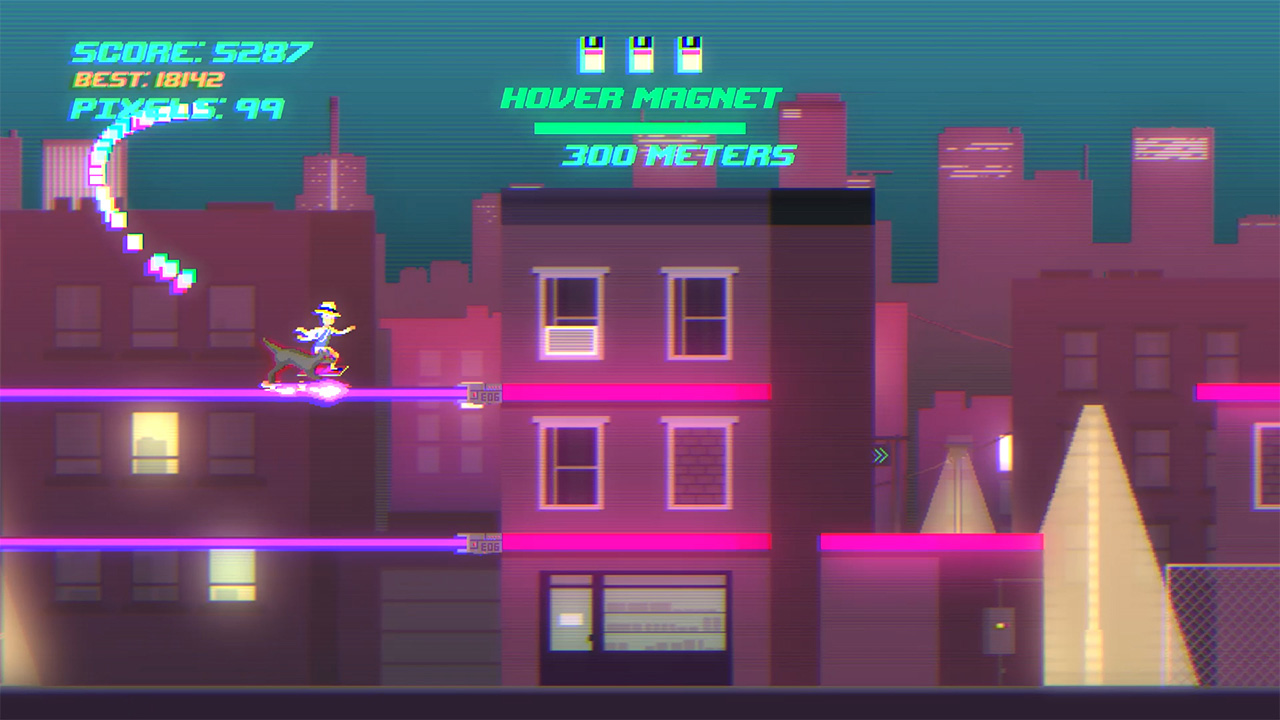 Ahh, remember the 1980s? They should make more things that throw back to that era. Just… not enough of that, especially when it comes to video games. Well, in case you needed another 1980s-themed game, Top Run is here for you. And hey, it's an auto-runner! How about that? You run, you collect pixels, you exchange a large quantity of those pixels for some nifty pop-culture costumes, and then you run again. Rescue friends to use their powers, or pick up some power-ups for various weird and wild effects. It's not bad, I guess. My main beef with it is simply that every bit of it feels played out. You could and may very well feel differently. You can try it out for free on your mobile phone if you want, then swing back to your Switch and pick it up without all the advertisement stuff if you like what you played.
Super Loop Drive ($3.99)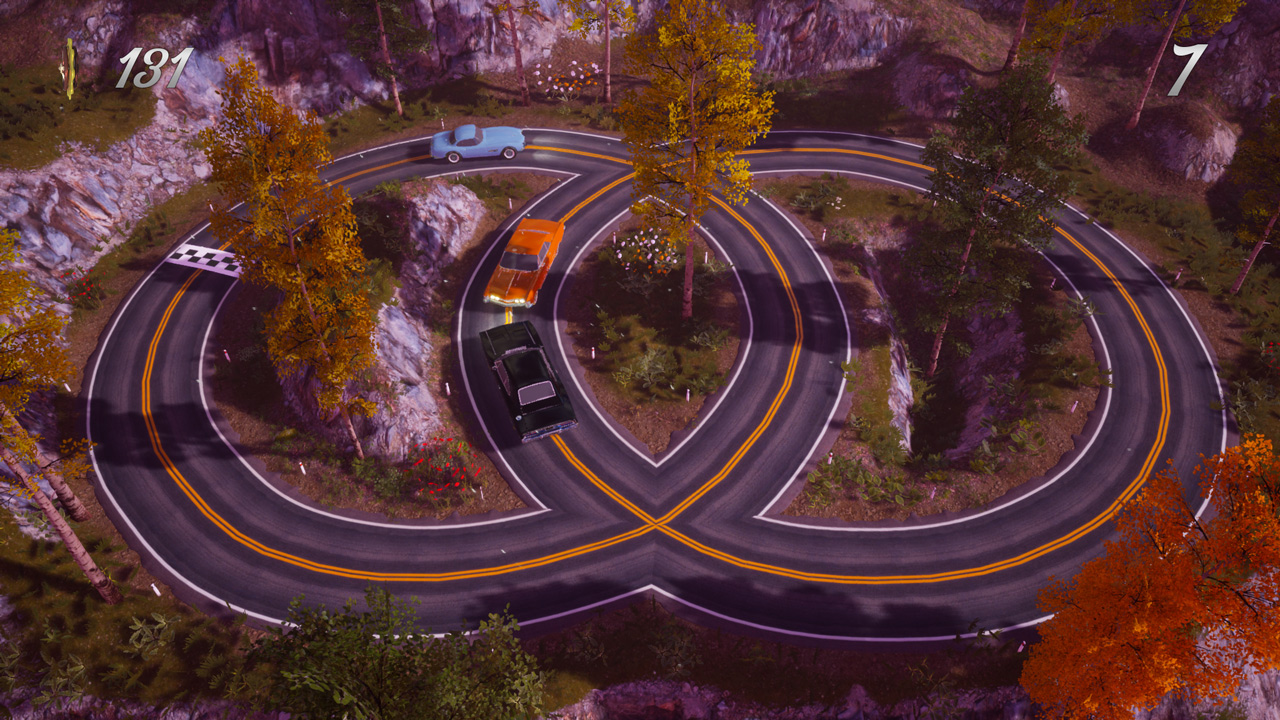 I'm going to level with all of you: I don't think this is very super at all. You've got kind of a slot car thing going on, and you have to adjust your speed to avoid colliding with other vehicles. And that's about it. Lots of stuff to unlock, so if that's the kind of cheese you like to grate, you're taken care of here. I just don't feel like the gameplay itself is engaging enough to keep me going all that long. Maybe I'm expecting too much from a four-dollar game. You decide.
Rise of Insanity ($9.99)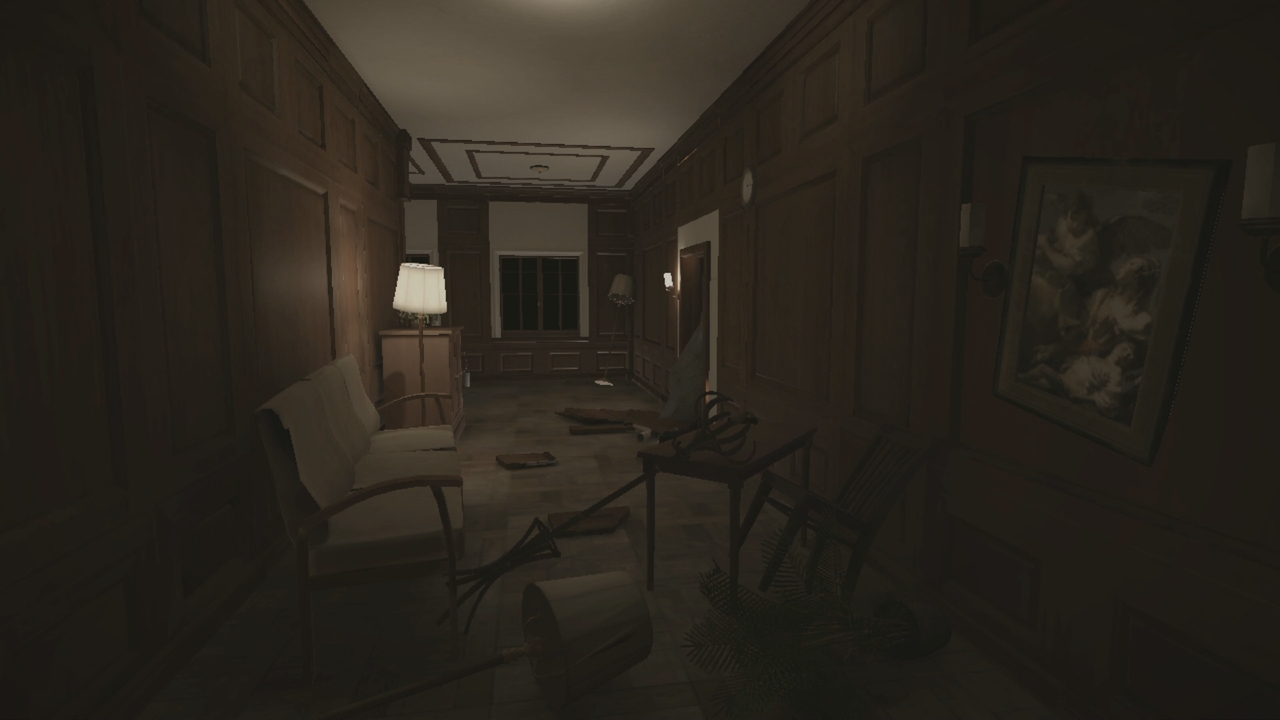 Some genres are more well-represented on the Switch than others. We've got lots of Metroidvanias, plenty of twin-stick shooters, and a bucketload of platformers. But if you ask me, the quiet killer is the first-person horror game. There are tons of these things, and the vast majority of them are pretty lousy. Rise of Insanity gets extra points for being a port of a VR game, and as you would expect it loses a fair bit without that element going for it. But you know, this isn't lousy. It's not great by any stretch of the imagination, and it's definitely on the shorter side of things, but if you go in for this sort of affair I don't think you'll be overly disappointed with this one.
Sales (North American eShop, US Prices)
The usual warning: I wrote this list earlier than you're seeing it, and there are definitely a lot more sales right now. They will be summarized tomorrow. Please enjoy quality titles like Armello, Swords & Soldiers 2, and Valfaris until then. Also mind the outbox if you enjoy Picross and/or Metroidvania games involving robots with fishbowl heads. That is all.
Select New Games on Sale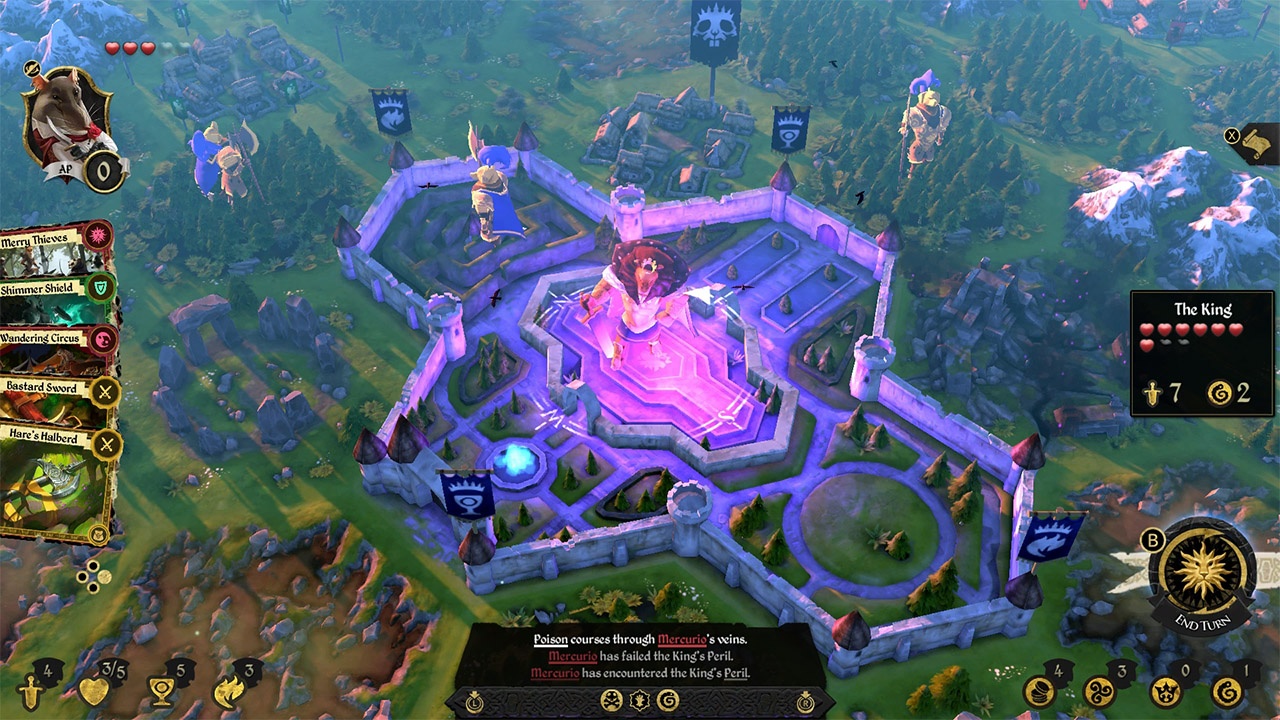 Armello ($7.99 from $19.99 until 2/17)
Dimension Drive ($1.94 from $12.99 until 2/25)
The Bug Butcher ($3.99 from $7.99 until 2/25)
Swords & Soldiers 2 ($7.49 from $14.99 until 2/20)
Back to Bed ($2.49 from $4.99 until 2/25)
Inferno 2 ($2.49 from $4.99 until 2/25)
Worlds of Magic: Planar Conquest ($12.74 from $16.99 until 2/19)
Super Tennis ($4.49 from $5.99 until 2/19)
Vasilis ($4.24 from $4.99 until 2/26)
3000th Duel ($10.49 from $14.99 until 2/19)
Modern Tales: Age of Invention ($7.49 from $14.99 until 2/23)
Freecell Solitaire Deluxe ($4.49 from $8.99 until 3/1)
REKT! High Octane Stunts ($2.99 from $5.99 until 3/2)
Sheep Patrol ($0.99 from $1.99 until 3/2)
Barbarous: Tavern of Emyr ($3.99 from $7.99 until 3/2)
Sky Ride ($0.99 from $7.00 until 3/5)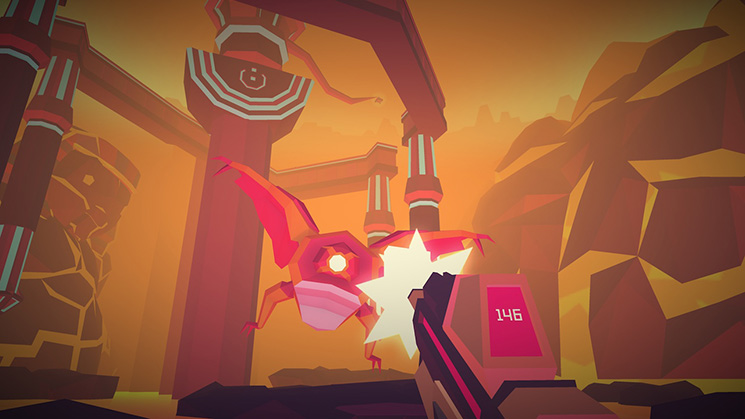 Morphite ($2.99 from $14.99 until 3/4)
The Men of Yoshiwara ($9.79 from $19.99 until 2/20)
The Charming Empire ($16.24 from $24.99 until 2/20)
Iro Hero ($2.59 from $12.99 until 3/5)
Pub Encounter ($8.49 from $16.99 until 2/20)
Destiny's Princess ($7.49 from $14.99 until 2/20)
The Amazing Shinsengumi ($4.55 from $11.99 until 2/20)
Nightshade ($33.59 from $47.99 until 2/20)
Gakuen Club ($16.24 from $24.99 until 2/20)
Madorica Real Estate ($9.99 from $14.99 until 2/21)
Storm Boy ($0.89 from $5.99 until 3/3)
Blue Rider ($2.99 from $9.99 until 3/5)
Light Tracer ($10.49 from $14.99 until 3/2)
Goonya Fighter ($0.99 from $24.99 until 3/5)
War Tech Fighters ($9.99 from $19.99 until 3/4)
Omega Labyrinth Life ($41.99 from $59.99 until 2/20)
Habroxia ($3.99 from $7.99 until 3/5)
Valfaris ($17.49 from $24.99 until 3/5)
Ghost Blade HD ($8.99 from $14.99 until 3/5)
Rise of Insanity ($8.99 from $9.99 until 3/2)
Sales Ending Tomorrow, Friday, February 14th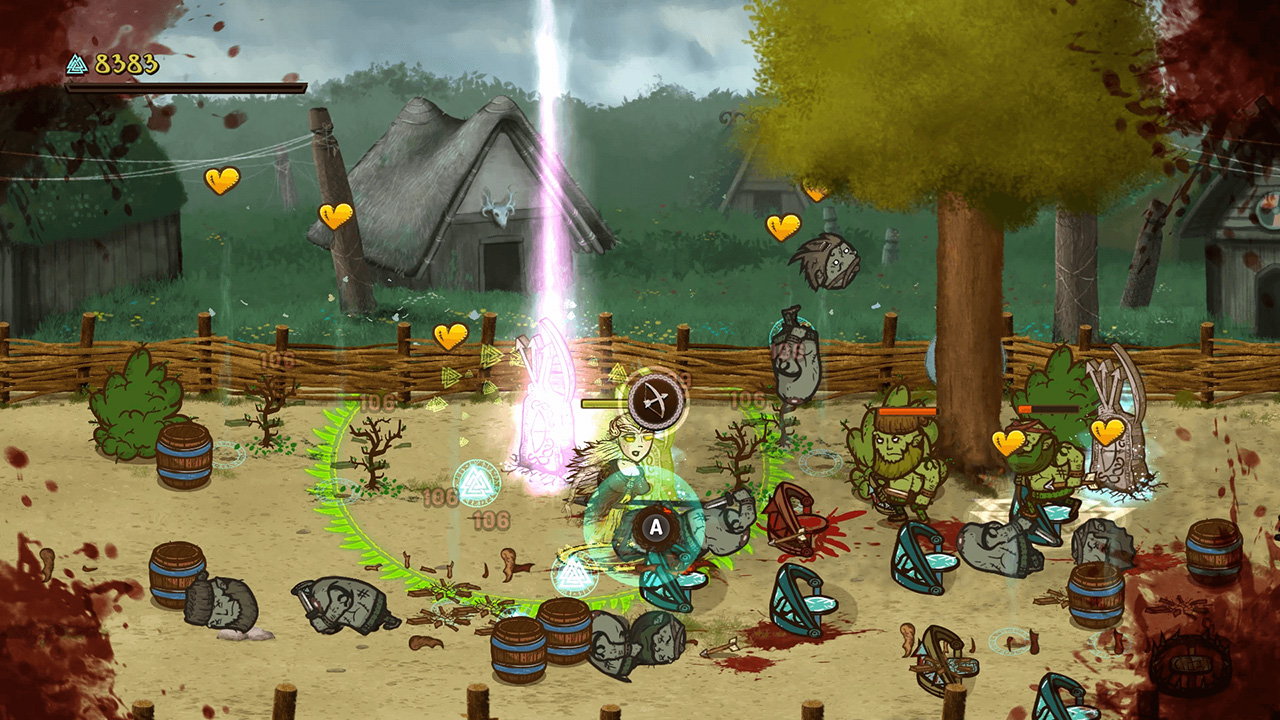 Die for Valhalla! ($5.99 from $11.99 until 2/14)
Dusty Raging Fist ($4.99 from $9.99 until 2/14)
Feudal Alloy ($11.89 from $16.99 until 2/14)
Picross Lord of the Nazarick ($6.99 from $9.99 until 2/14)
Tetsumo Party ($2.49 from $4.99 until 2/14)
The Mystery of Woolley Mountain ($1.29 from $12.99 until 2/14)
Thea: The Awakening ($8.99 from $17.99 until 2/14)
That's it for today, friends. I'll be back tomorrow with a bunch more new releases to check out and a massive list of new sales. Probably, anyway. Any interesting news might also be included, and that's about it. I hope you all have an outstanding Thursday, and as always, thanks for reading!