SwitchArcade Round-Up: Mini-Views Including 'Asdivine Kamura', 'Stay Cool, Kobayashi-San!', and Others, 'Shovel Knight: King of Cards' Dated, New Releases, Sales, and More
Hello gentle readers, and welcome to the SwitchArcade Round-Up for November 13th, 2019. In today's article, we've got just one new release to check out, and a very small list of sales indeed. To compensate, we have several news items and a bevy of Mini-Views I've had bottled up waiting for such an occasion. There's no time to hesitate. Let's get into it!
News
'Shovel Knight: King of Cards' and 'Showdown' Set for December 10th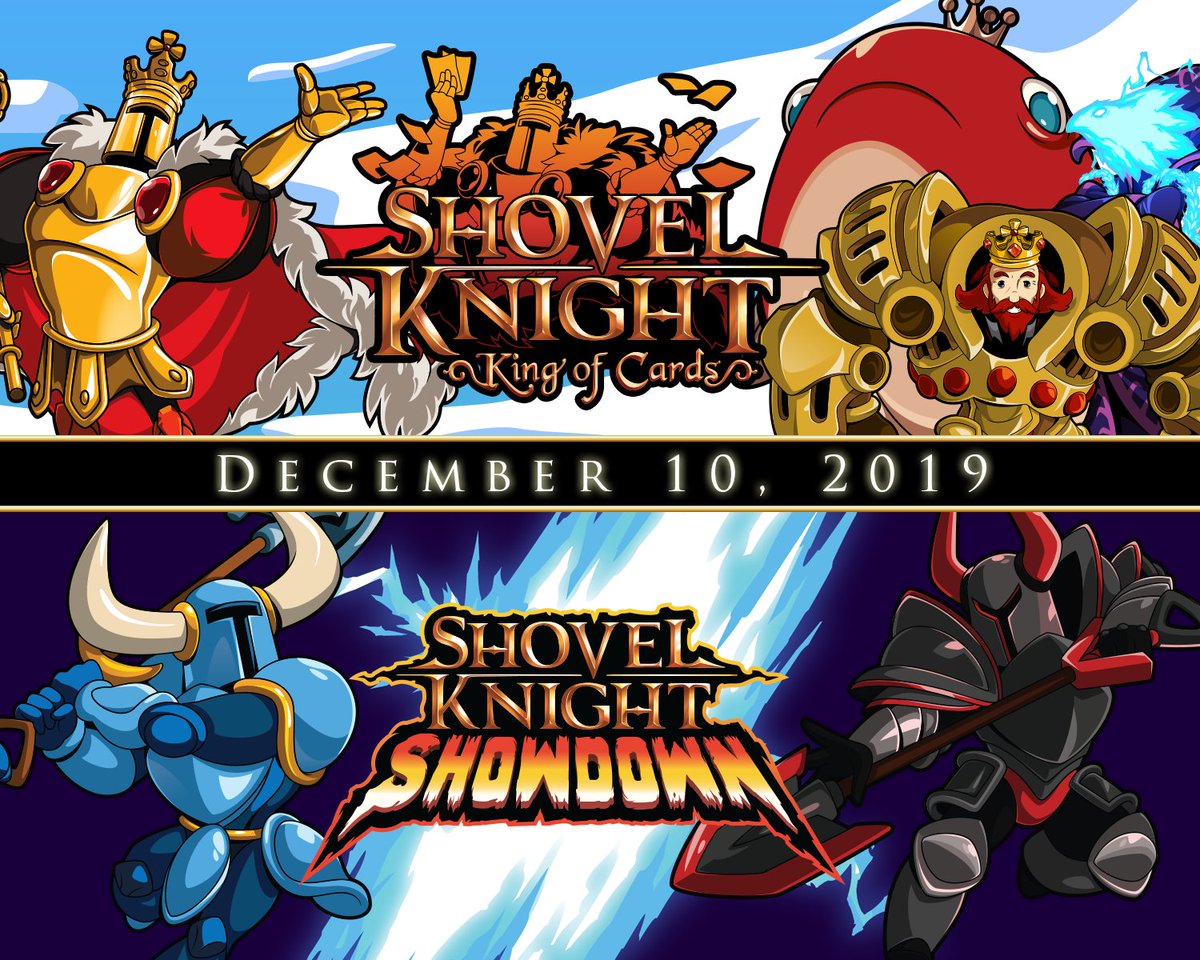 It has been more than five years since Shovel Knight first released, setting a high-water mark for throwback 2D action games that few have matched since. In those five years, developer Yacht Club has continued working on the game to deliver all of its Kickstarter stretch goals, and we'll finally have the last of them on December 10th. King of Cards sees players taking control of King Knight and his powers, while Showdown is a Smash-style battle game that pits an assortment of characters from the game against each other. Both updates are free to anyone who owns the game, and will be included in the Treasure Trove retail release that hits that day as well. On top of all that, the new three-pack of Shovel Knight Amiibos will be available, too. This is the last new content for Shovel Knight, and I'm excited to see what these developers do next.
'My Friend Pedro' is Now Available at Retail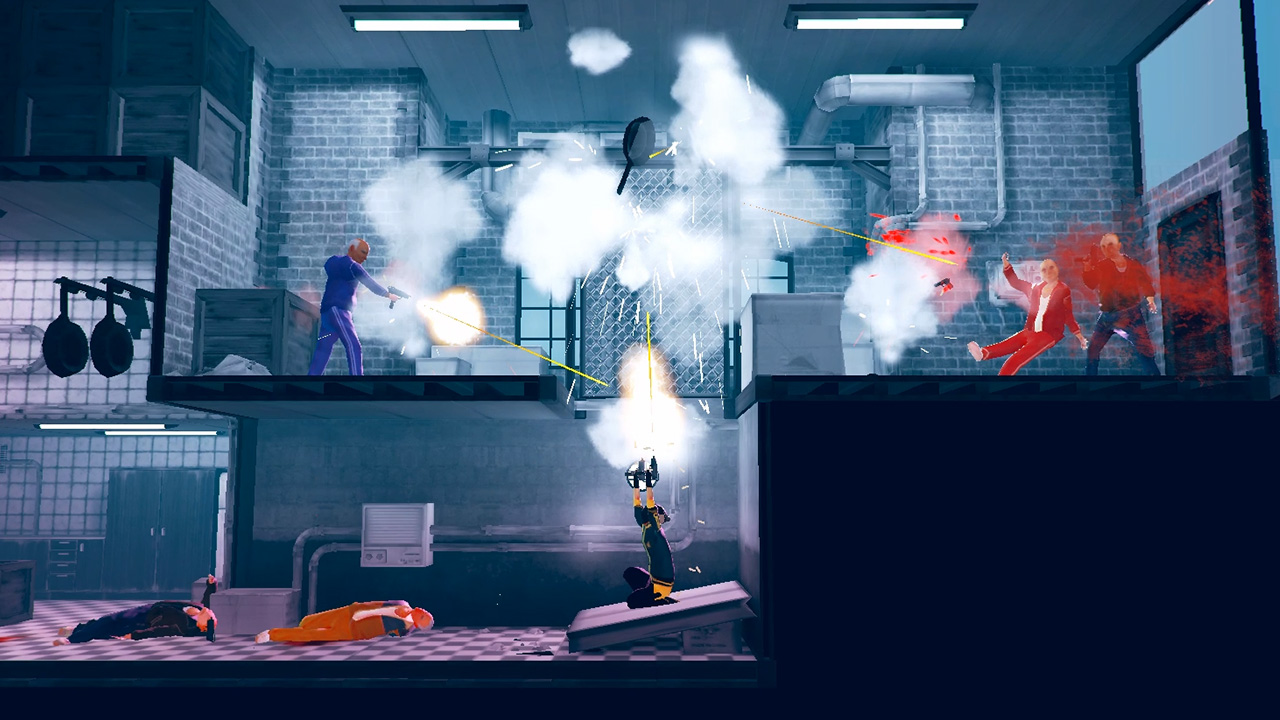 Nighthawk Interactive is doing that thing they do once again, bringing a quality digital game to retail in fine physical form. The game in question this time around is My Friend Pedro, the stylish shoot-em-up from developer DeadToast Entertainment and publisher Devolver Digital. As is the case with most Nighthawk retail releases, My Friend Pedro includes a number of extras and carries a $29.99 price tag. You get some stickers, a poster, the soundtrack, and reversible cover art. We'll have a closer look at this release once it makes its way across the globe to me, but you can grab it right now from a fine retailer near you.
'Gensou SkyDrift' Races to Switch on December 12th
So, you like Mario Kart, but you've always felt that one of the bigger weaknesses of the series was that the racers were not anime girls in fluttering skirts, and also the karts were not anime girls in fluttering skirts? Strangely enough, I have a game for you. Gensou SkyDrift is the latest game to feature the characters of Touhou Project, and it comes via publisher UNTIES and some former Mario Kart developers at illuCalab. Choose two of the girls from a cast of twenty and head out onto fifteen different tracks. One girl surfs on top of the other, more or less, and you can swap between them to take advantage of their different moves. Kind of like Double Dash, I guess? The game will be available on December 12th at a price of $23.99. Pre-orders open one week before o December 5th with a 20% discount.
The Next 'Super Smash Bros. Ultimate' Tournament Has A 'Pokemon' Theme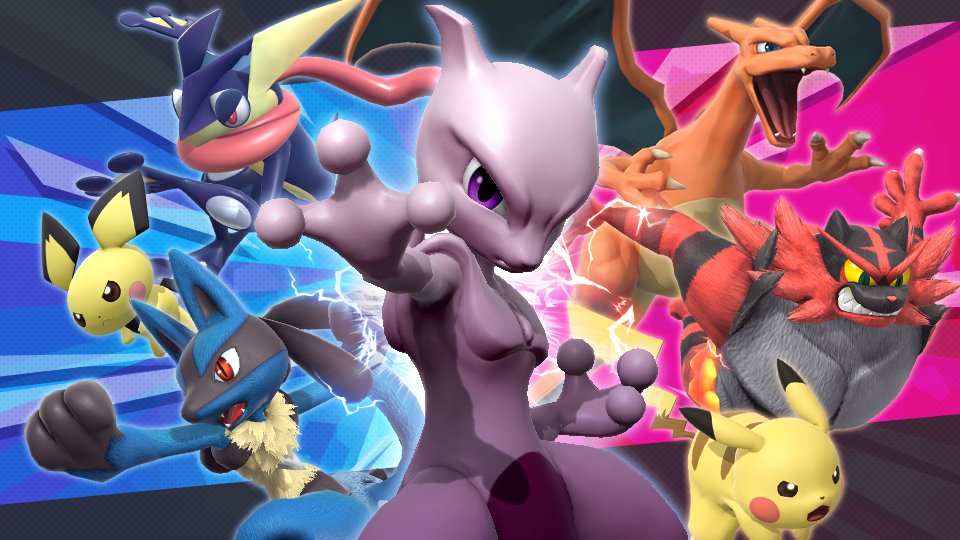 Back to the normal schedule again this week. That means we get to find out this weekend's Super Smash Bros. Ultimate event theme today. Yay! And perhaps to the surprise of no one, it's centered around Pokemon. Apparently there's a new game coming out this week? I don't know, nobody has been talking about it. At any rate, it's a three-day tournament that starts on Friday and runs through the weekend. Fighters and stages will be limited to the Pokemon-branded stuff.
'Nyakuza Metro' DLC Arrives to the Switch 'A Hat In Time' on November 21st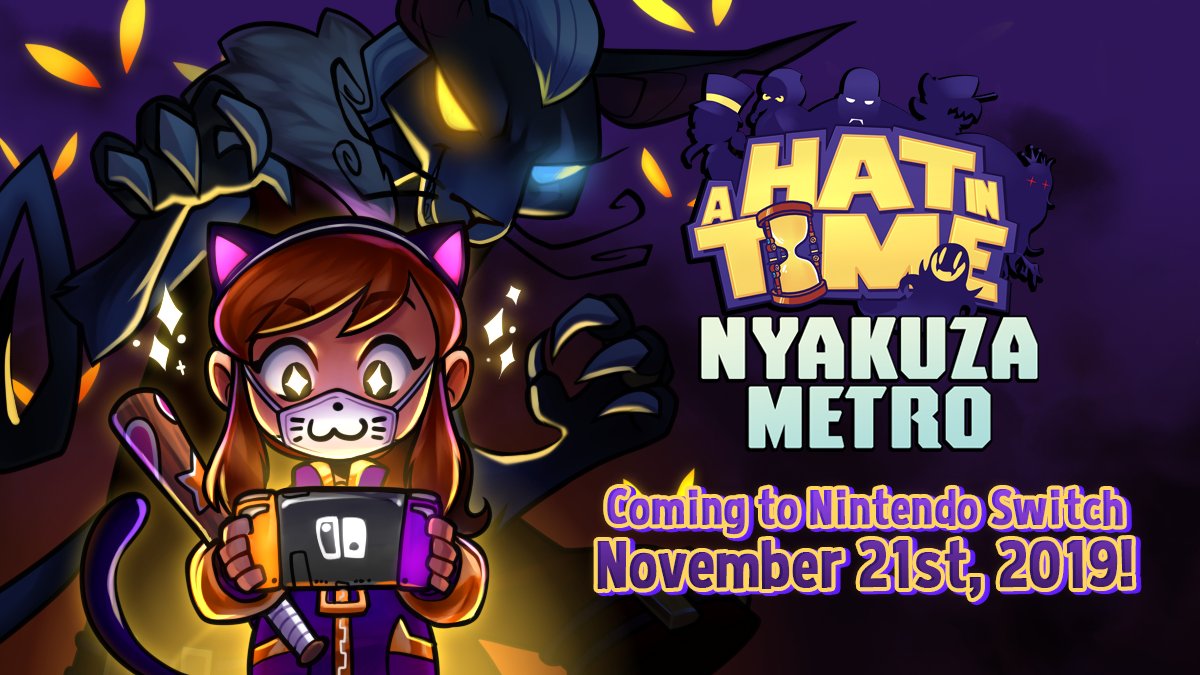 Now that some of the Switch version of A Hat in Time's issues have been patched up, developer Gears for Breakfast is getting ready to roll out the Nyakuza Metro DLC for the game. Like the already-available Seal the Deal, this DLC will cost $4.99. It includes a new chapter with ten new time pieces, new flairs and dyes, a new weapon, a new purple Time Rift, and a new sticker system. Nyakuza Metro will be available on November 21st on the eShop.
Mini-Views
Stay Cool, Kobayashi-San!: A River City Ransom Story ($13.99)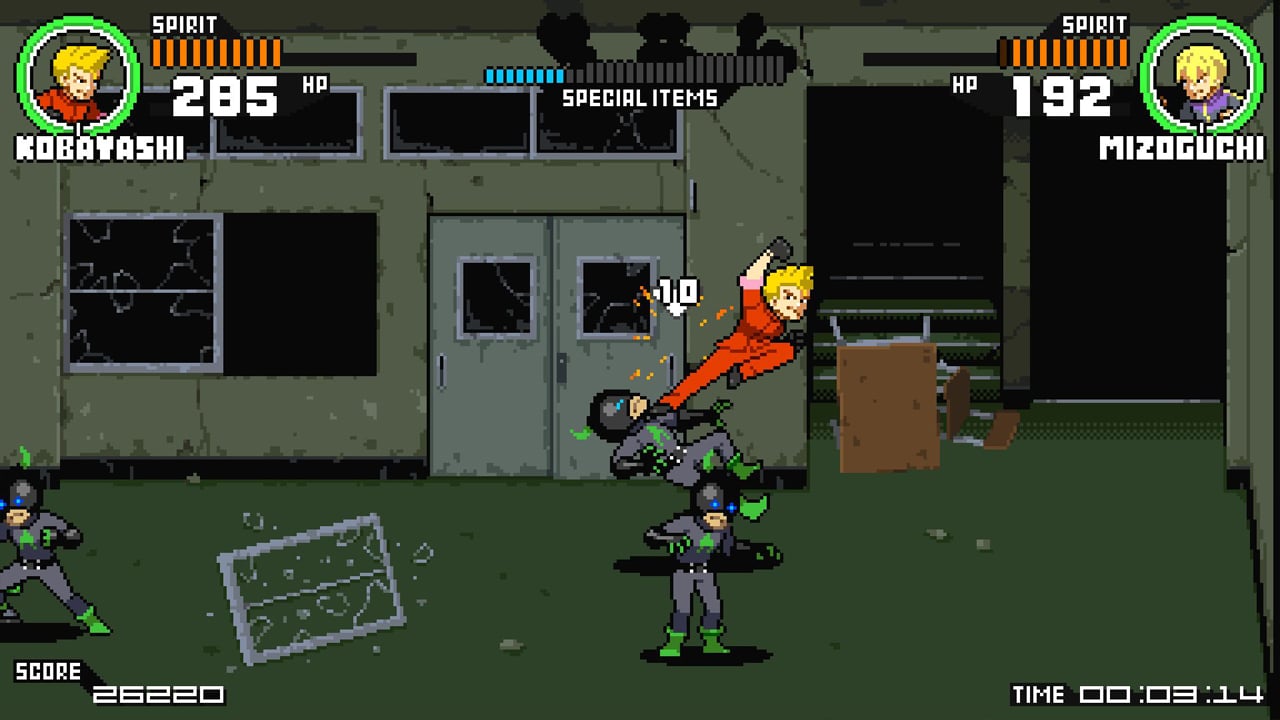 While I was cooler on River City Girls than some, a lot of that had to do with performance issues in the Switch version. Stay Cool, Kobayashi-San! doesn't suffer from those kinds of problems, but it still ends up being the lesser beat-em-up. Although the premise is a bit wild, the gameplay mostly boils down to battling a certain number of each type of enemy to call in their boss. Beat them all, and you'll get one of twenty different endings depending on various factors. The visuals are fine, but the lack of enemy variety sinks in pretty fast. As for the combat, it's functional but not very deep. There's a big focus on parrying here, or at least there's meant to be. Very little in the way of the RPG mechanics that River City is best known for, either. River City Girls is a better choice even at more than twice the price.
SwitchArcade Score: 3/5
Asdivine Kamura ($14.99)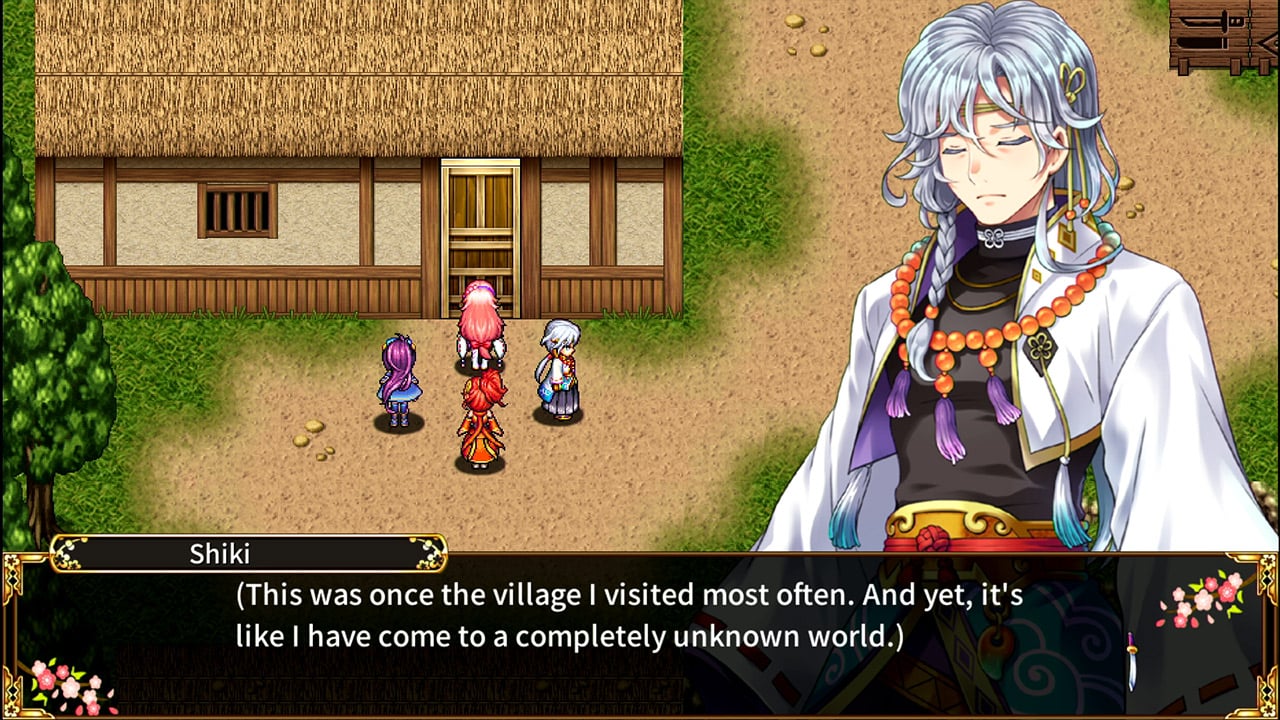 Kemco's RPGs were a lot easier to recommend when they were cheaper. Asdivine Kamura is an okay JRPG with a cool ancient Japanese setting that helps it stand out from the Western fantasy herd. As this is an EXE-Create title, you can count on solid if somewhat dull mechanics, tropey characters, an unimpressive main plot, and the overwhelming sense that it was all cobbled together without much time or budget to spend on the finer details. This one isn't available on mobile yet, but it probably will be soon enough. It's probably my favorite of Kemco's recent batch, but I'm still extremely hesitant to recommend it at this price given the general competition on the Switch in this genre.
SwitchArcade Score: 3/5
Zen Chess Collection ($3.99)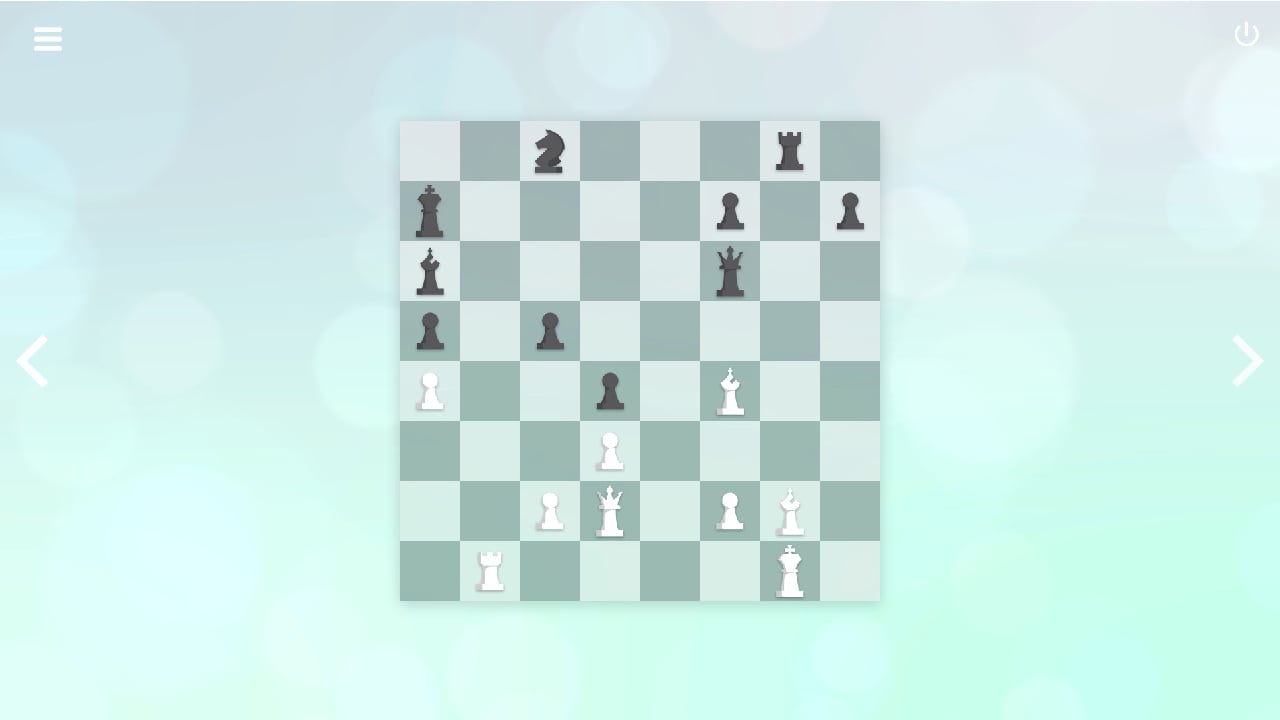 This is a very minimalistic set of 600 chess puzzles. They're grouped into four levels of difficulty, with the easiest requiring you to figure out mate in one move and the hardest requiring mate in four moves. The simple visuals are clear enough, if lacking in excitement. You can pick up and move pieces either by directly touching the screen or by using the stick and buttons. Neither is particularly cumbersome. There's little fanfare when you get the right answer, as you're immediately shuffled off to the next puzzle. If you make a mistake, the puzzle resets with similar abruptness. It seems as though there is DLC planned, perhaps to restore the two missing modes from the similarly-priced mobile version. It's fine for what it is, but not much more than that.
SwitchArcade Score: 3/5
The Mims Beginnings ($8.99)
This game could have been a lot better with a few extra considerations. It's a simulation game where you have to build cities and act as a sort-of god for cute little aliens. It has been ported from PC; you can tell because the stick-and-button controls are awful and the text is impossibly small. Luckily, this does support touch controls and they work a lot better. Unluckily, you can only use those in handheld mode, where the small text and icons practically require a magnifying glass to use. I really can't stress enough how aggravating it is to play using the stick and buttons. Simply dreadful. Beyond interface issues, the game itself is okay but not great.
SwitchArcade Score: 2.5/5
Blindy ($7.99)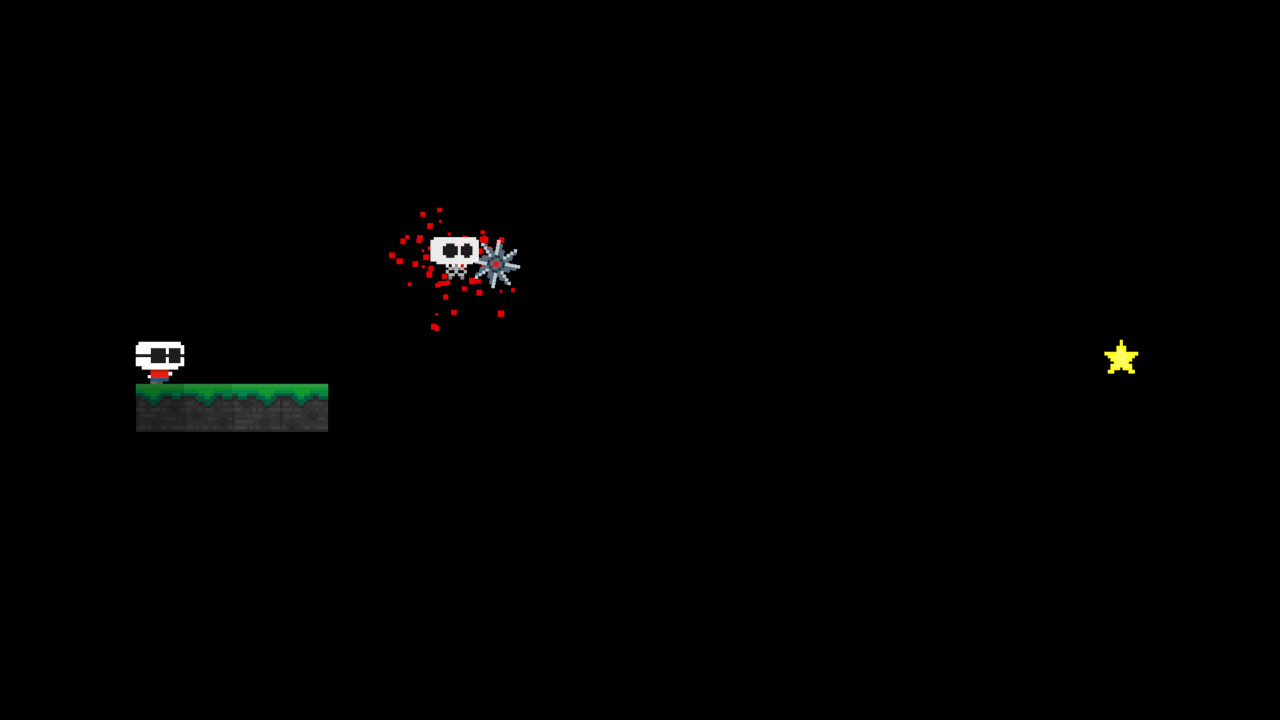 I kind of dig this one a bit? You play as a little platforming hero with vision problems. He can only see the space directly in front of him. This is bad because the stages he has to navigate are full of instant deaths and tricky layouts. It's certainly one of those "gotcha" platformers, so it's not going to be to everyone's tastes. But for what it is, it's not too bad. It even has a few extra modes to try to help justify the price a bit. It doesn't quite get there, but there are worse ways to spend a tenspot and an evening.
SwitchArcade Score: 3.5/5
Juicy Realm ($14.99)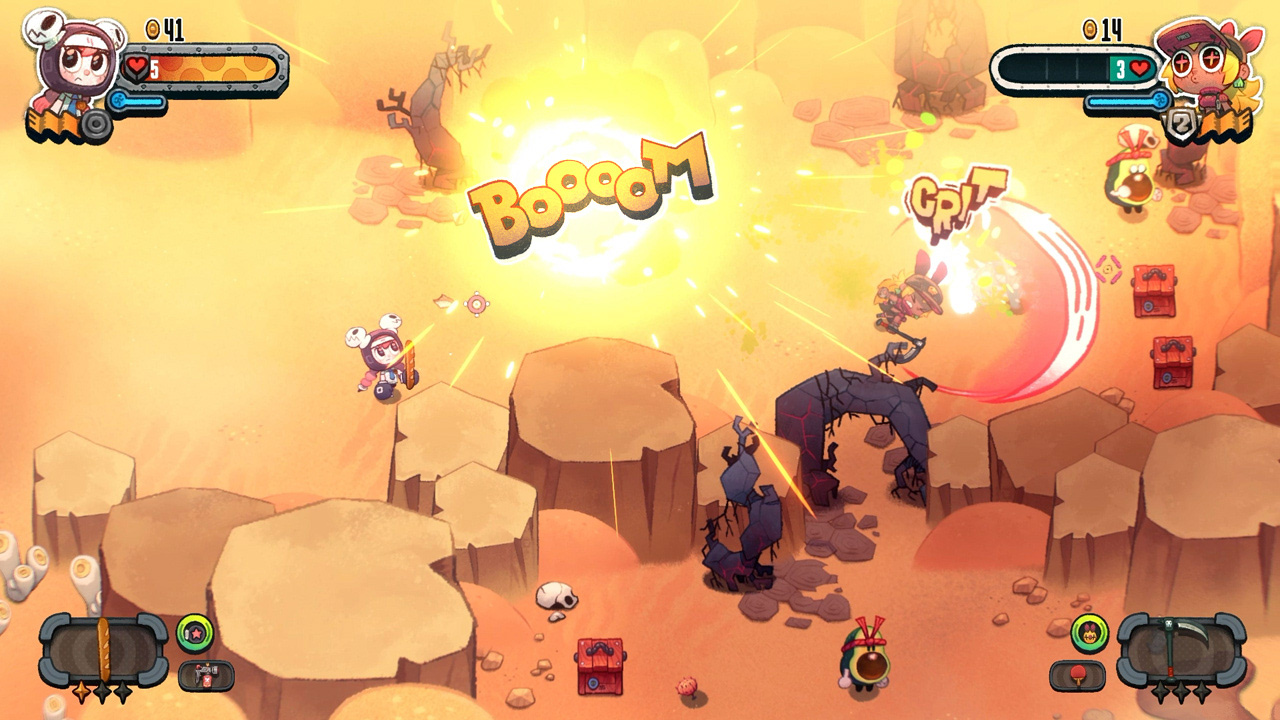 This is a twin-stick roguelite that reminds me an awful lot of stuff like Enter the Gungeon. The main gimmick here is that the enemies are all mutated produce, so you'll be battling killer tomatoes (but not Killer Tomatoes), apples, and so on. It controls well enough and its tongue-in-cheek sense of humor would probably earn it points if that kind of irreverent tone weren't present in pretty much every other indie twin-stick shooter. It plays fine and I think it'll do if you're looking for another game like this, but it's missing that special sort of sizzle that would make me really go ga-ga for it.
SwitchArcade Score: 3/5
Ships ($13.99)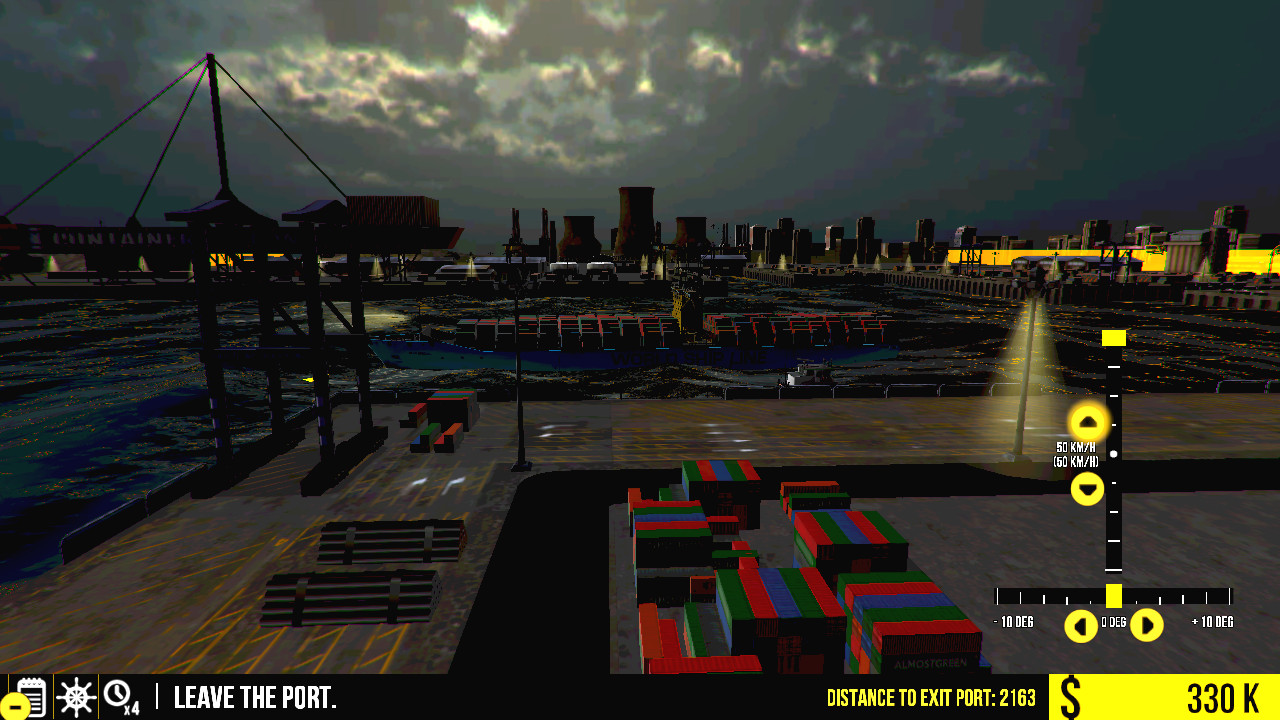 This ain't it, Chief Petty Officer. Buy, restore, and command three different ships as they take on missions of dubious excitement. The repair bits work a lot like those car repair sims, and they're not very fun but also not really a drag either. The sim aspects of running your business feel like the afterthought that they probably were, and the actual missions range from "boring but serviceable" to "absolute shipwreck". Not sure I'd recommend this at a tenth of the price. You'd have to be really into ships, not care about dull gameplay, and willing to forgive said dull gameplay being delivered in some very clunky ways.
SwitchArcade Score: 1.5/5
New Releases
Holedown ($9.99)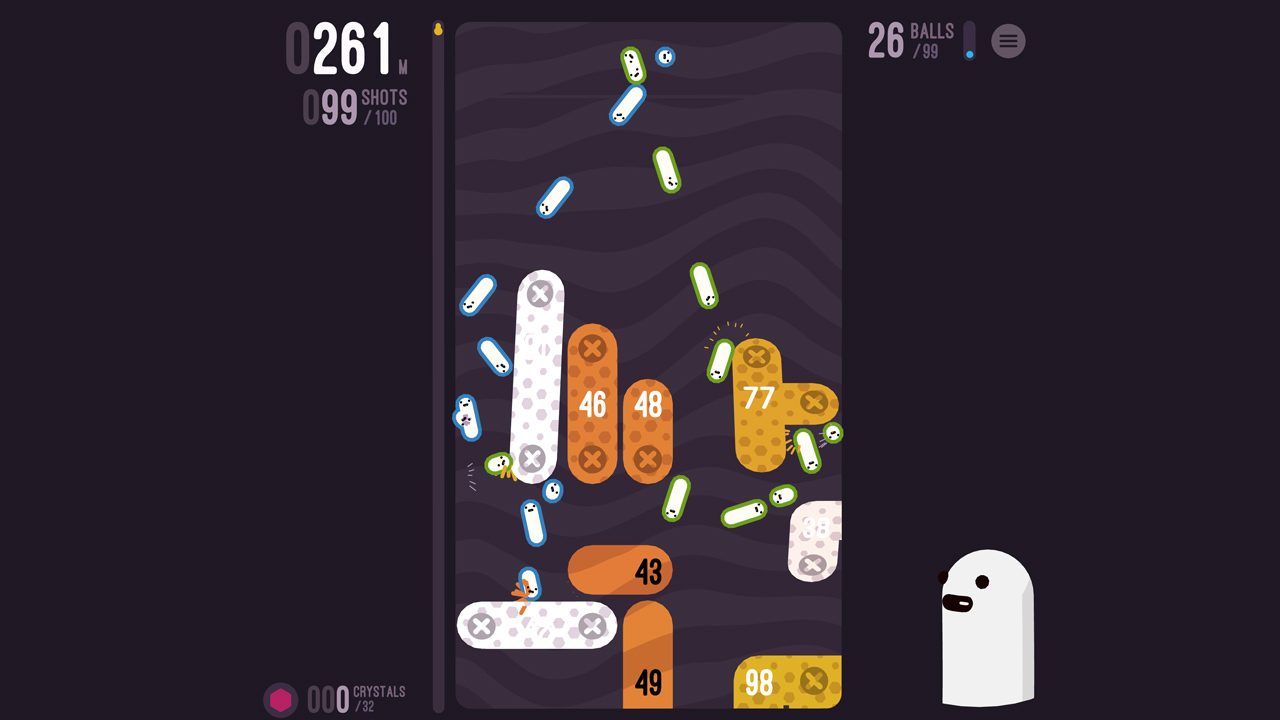 Making its way to the Switch from the mobile stores, Holedown is a pretty neat game that builds on the basic structure of BBtan. You have to launch balls to destroy blocks in a shaft, going as far as you can before you either run out of balls or a block scrolls past the line. You'll collect gems that you can use in the shop to upgrade various parameters, helping you go deeper and collect more stuff in your next round. Your goal in each level is to reach the core and destroy it. Pretty fun game, and it works well on Switch. It's less than half the price on the App Store if you don't mind playing it on your mobile device, though.
Sales
Wow, that's just sad. Look at that tiny little list. Where have all the cowboys gone, indeed? Well, Bridge Constructor Portal is at least a decent game, and it has some new DLC you can check out. Lots of neat stuff in the outbox, so that's at least well-worth going through. Load up on some FDG Entertainment titles, score a criminally cheap copy of Mad Age & This Guy, dig into some of the POWGI puzzlers, or snag Ninjin: Clash of Carrots at a very reasonable price. Or, you know, save your cash because we're going to be seeing some huge sales for Black Friday next week.
New Games on Sale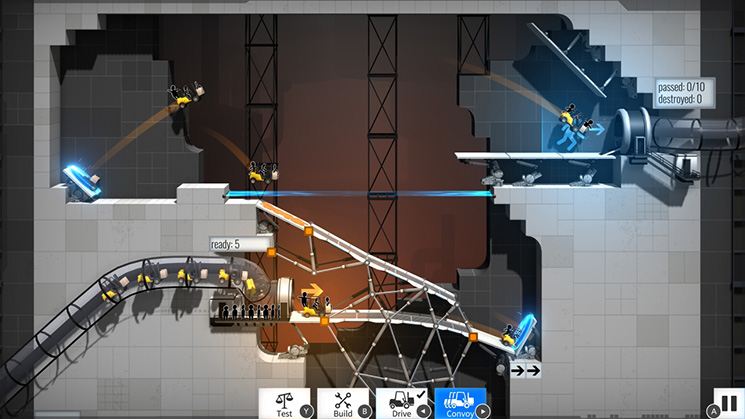 Bridge Constructor Portal ($7.49 from $14.99 until 11/19)
Street Basketball ($2.39 from $5.99 until 12/3)
Cyber Protocol ($4.99 from $9.99 until 11/19)
Sales Ending Tomorrow, Thursday, November 14th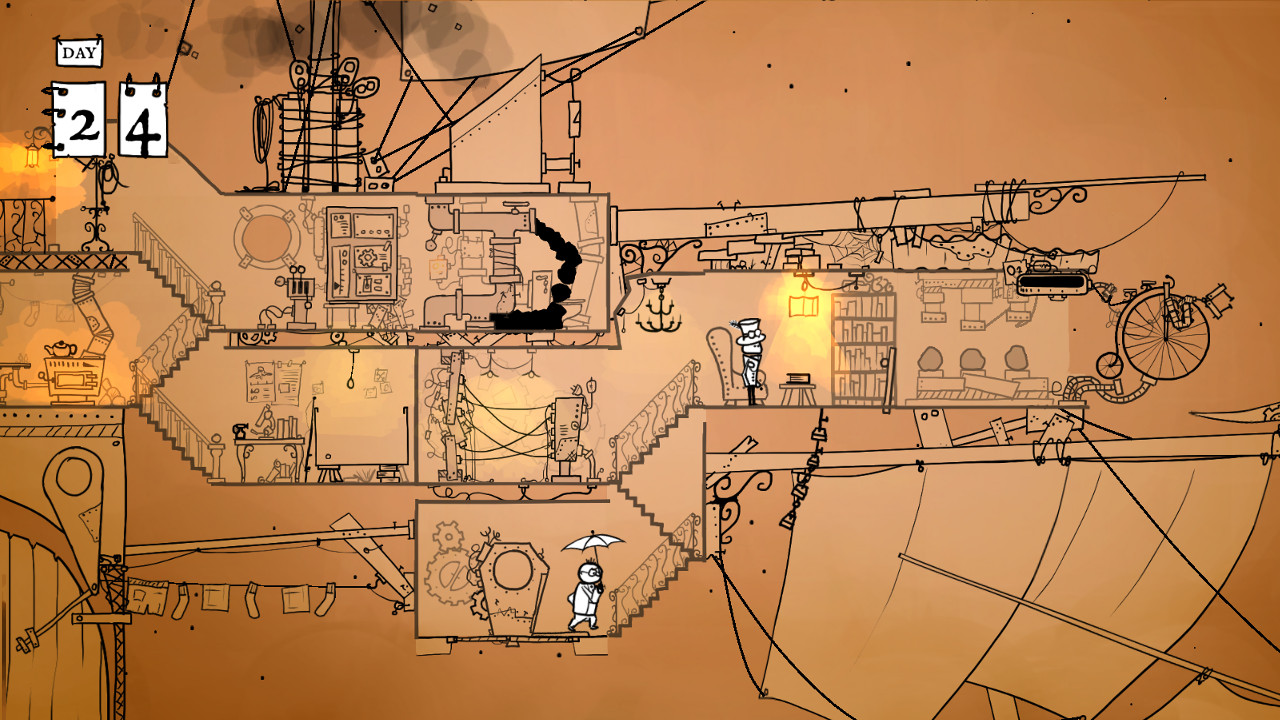 39 Days to Mars ($11.24 from $14.99 until 11/14)
Alchemic Jousts ($6.99 from $9.99 until 11/14)
Axiom Verge ($16.99 from $19.99 until 11/14)
Bear With Me: The Lost Robots ($2.49 from $4.99 until 11/14)
Beast Quest ($2.99 from $29.99 until 11/14)
Bitlogic – Cyberpunk Arcade Adventure ($5.19 from $6.99 until 11/14)
Block-a-Pix Deluxe ($3.99 from $7.99 until 11/14)
Blossom Tales ($9.99 from $14.99 until 11/14)
Chalk Dash Carnival ($2.12 from $7.09 until 11/14)
ClusterPuck 99 ($4.99 from $9.99 until 11/14)
Construction Machines Simulator ($20.64 from $29.49 until 11/14)
Deer Drive Legends ($9.99 from $19.99 until 11/14)
Disco Dodgeball – Remix ($2.99 from $14.99 until 11/14)
Doggie Ninja The Golden Mission ($5.00 from $8.00 until 11/14)
DragonFangZ ($12.49 from $24.99 until 11/14)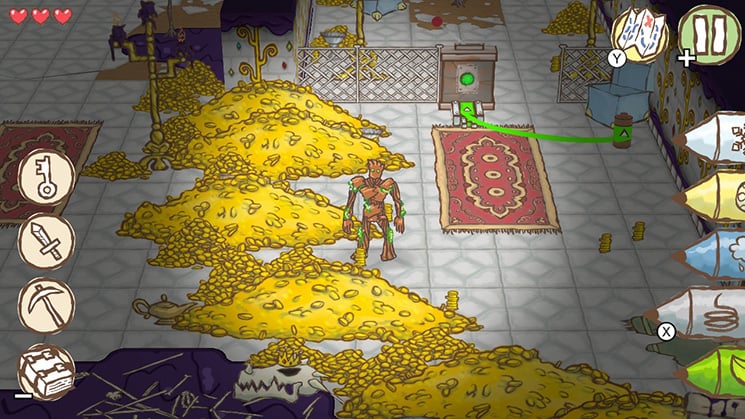 Draw a Stickman: EPIC 2 ($1.00 from $6.99 until 11/14)
Fifty Words by POWGI ($3.99 from $7.99 until 11/14)
Fill-a-Pix: Phil's Epic Adventure ($3.99 from $7.99 until 11/14)
Forest Home ($8.99 from $14.99 until 11/14)
Golf Peaks ($2.99 from $4.99 until 11/14)
Graceful Explosion Machine ($7.79 from $12.99 until 11/14)
Headsnatchers ($4.99 from $14.99 until 11/14)
Horror Pinball Bundle ($4.94 from $8.99 until 11/14)
Juicy Realm ($11.99 from $14.99 until 11/14)
Klondike Solitaire ($6.29 from $8.99 until 11/14)
Light Fingers ($12.99 from $19.99 until 11/14)
Mad Age & This Guy ($0.04 from $4.99 until 11/14)
Momodora: Reverie Under the Moonlight ($11.99 from $14.99 until 11/14)
Ninjin: Clash of Carrots ($0.99 from $9.99 until 11/14)
Oceanhorn ($9.99 from $14.99 until 11/14)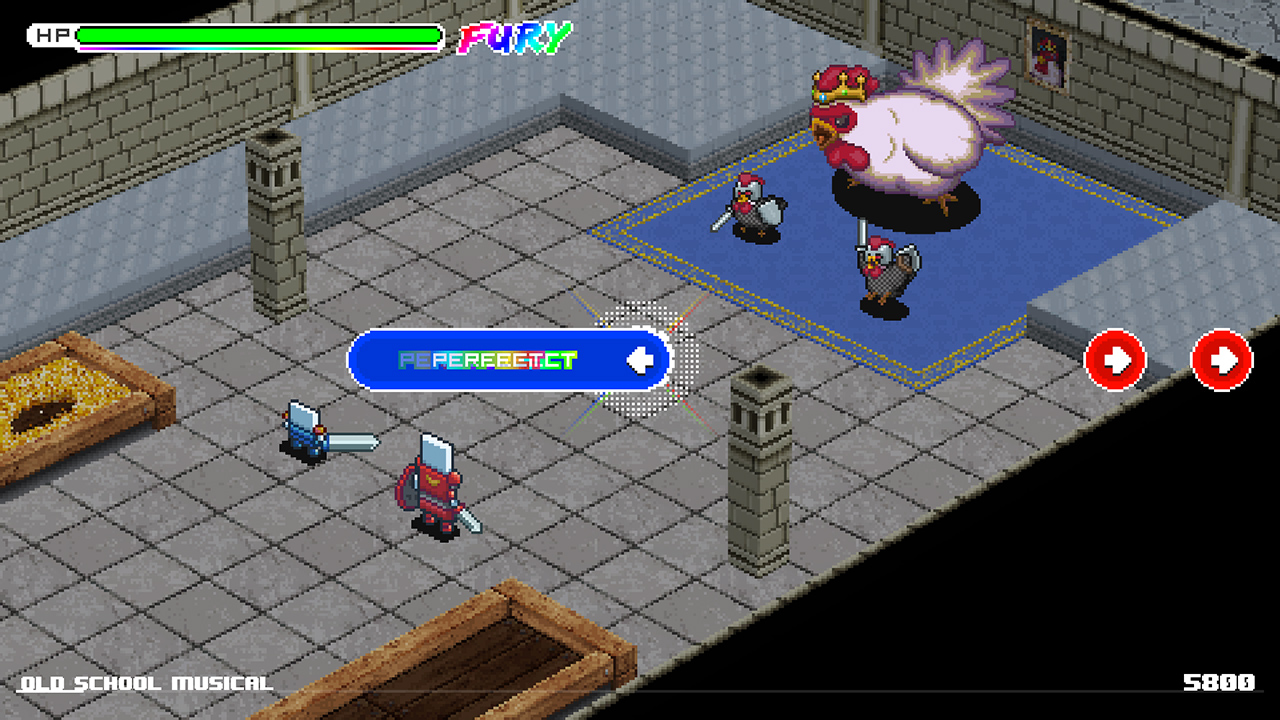 Old School Musical ($6.49 from $12.99 until 11/14)
Pic-a-Pix Pieces ($3.99 from $7.99 until 11/14)
Preventive Strike ($0.01 from $1.99 until 11/14)
Saboteur II: Avenging Angel ($0.08 from $8.00 until 11/14)
Saboteur! ($0.08 from $8.00 until 11/14)
Shu ($4.99 from $9.99 until 11/14)
Skybolt Zack ($16.99 from $19.99 until 11/14)
Squidgies Takeover ($11.25 from $15.00 until 11/14)
Super Sportmatchen ($1.49 from $14.99 until 11/14)
Tallowmere ($2.79 from $6.99 until 11/14)
The Infectious Madness of Doctor Dekker ($7.79 from $12.99 until 11/14)
Tinboy ($0.59 from $1.99 until 11/14)
Tokyo Dark – Remembrance ($15.99 from $19.99 until 11/14)
Tower Climb ($1.50 from $6.00 until 11/14)
Troll and I ($2.99 from $29.99 until 11/14)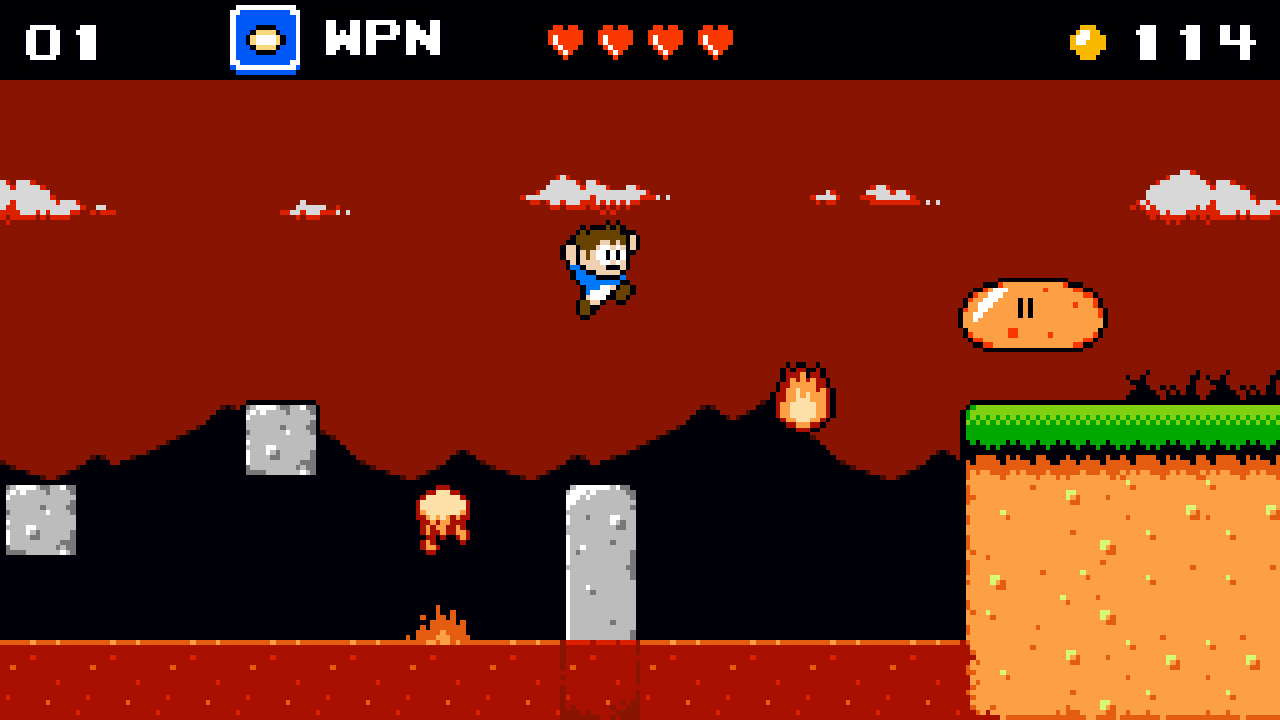 Venture Kid ($6.70 from $10.00 until 11/14)
Word Puzzles by POWGI ($4.99 from $9.99 until 11/14)
Word Search by POWGI ($3.99 from $7.99 until 11/14)
Word Sudoku by POWGI ($3.99 from $7.99 until 11/14)
Word Wheel by POWGI ($3.99 from $7.99 until 11/14)
Wordsweeper by POWGI ($3.99 from $7.99 until 11/14)
That's all for today, friends. Tomorrow is another huge release day, with something like fifteen games on the current schedule and more likely to pop up. Most of the article will likely be focused on those, along with the usual sales lists. I still have some reviews cooking, but they'll have to wait for another time. I hope you have a fantastic Wednesday, and as always, thanks for reading!