SwitchArcade Round-Up: 'Power Rangers: Battle for the Grid' Update, 'Skulls of the Shogun' and Today's Other New Releases, the Latest Sales Info, and More
Hello gentle readers, and welcome to the SwitchArcade Round-Up for July 11th, 2019. It's a huge day for new releases today, and I'll warn you in advance: a lot of them are very good. You'll have to make some tough purchasing decisions, and that's setting aside tomorrow's wild new titles. We've also got a bit of news and the usual list of sales for you to look at. Let's give it our all!
News
'Power Rangers: Battle for the Grid' Updates With New Characters Available
With each new update, Power Rangers: Battle for the Grid becomes a bit closer to the game we were all hoping for when it was first announced. This latest version enables crossplay between Switch and Xbox One versions and makes serious improvements to the game's matchmaking and social elements. It also adds some DLC corresponding to the Season One Pass. Two new characters are available right now. Trey of Triforia, the original Gold Zeo Ranger, and Jen Scotts, the Time Force Pink Ranger, are both ready to join the battle. The Red Dragon Shield skin for Jason Lee Scott is also available now. A third DLC character, Lord Zedd, will be coming soon. If you don't own the Season One Pass, characters can be downloaded a la carte for $6.99, but it's a lot cheaper to just buy that Pass for $14.99.
'The Ninja Saviors: Return of the Warriors' Launches July 25th
Taito's 1987 arcade hit The Ninja Warriors always cut an impressive profile, with its super-long triple-wide display, Terminator-esque ninja assassin robots, and super-catchy soundtrack. Unfortunately, like a great many Taito games, there was never really much of a follow-up. Natsume got involved at some point and did a quasi-remake for the Super NES in 1994, but that was pretty much it. Or at least it was, until Taito and Natsume Atari announced they would be releasing a new remake in 2019. Good heavens, would you look at the calendar? That's this year! And indeed, The Ninja Saviors: Return of the Warriors is now upon us. The game will launch on July 25th, which is but a couple of weeks away. Neat!
'Valkyria Chronicles 4: Complete Edition' Now Available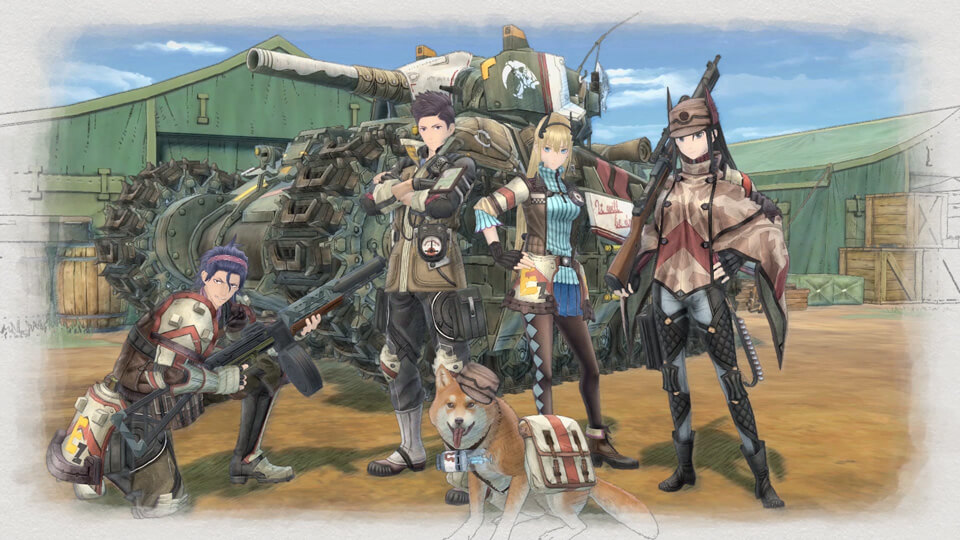 If you want to get in on SEGA's awesome Valkyria Chronicles 4, there's never been a better time. The base game's price has been reduced permanently to $29.99, and a new Complete Edition bundle is available for $49.99. That bundle includes every piece of DLC for the game, and as someone who bought each piece as it became available, let me tell you that you are getting a real deal there. If you already own the base game and want to pick up all the extras in one fell swoop, you can buy a DLC bundle for $24.99. It's good content, friends. Lots of extra maps and missions, along with some cool story bits. It's a wonderful way to extend an excellent game, and it's now cheaper than ever.
New Releases
Skulls of the Shogun – Bone-A-Fide Edition ($19.99)
SwitchArcade Highlight!
Skulls of the Shogun has been kicking around for a while, but ever since the mobile port stopped working I'd been looking for another way to play it on the go. And hey, here it is! If you haven't played it before, Skulls of the Shogun is a humorous turn-based strategy game about slicing zombies and eating their skulls. Also you are a zombie? That's how things work around here. A very funny, very enjoyable strategy game that suits the Switch quite well, Skulls of the Shogun will go a good way towards keeping you busy until Fire Emblem hits should you need something to do that particular job.
Blazing Chrome ($16.99)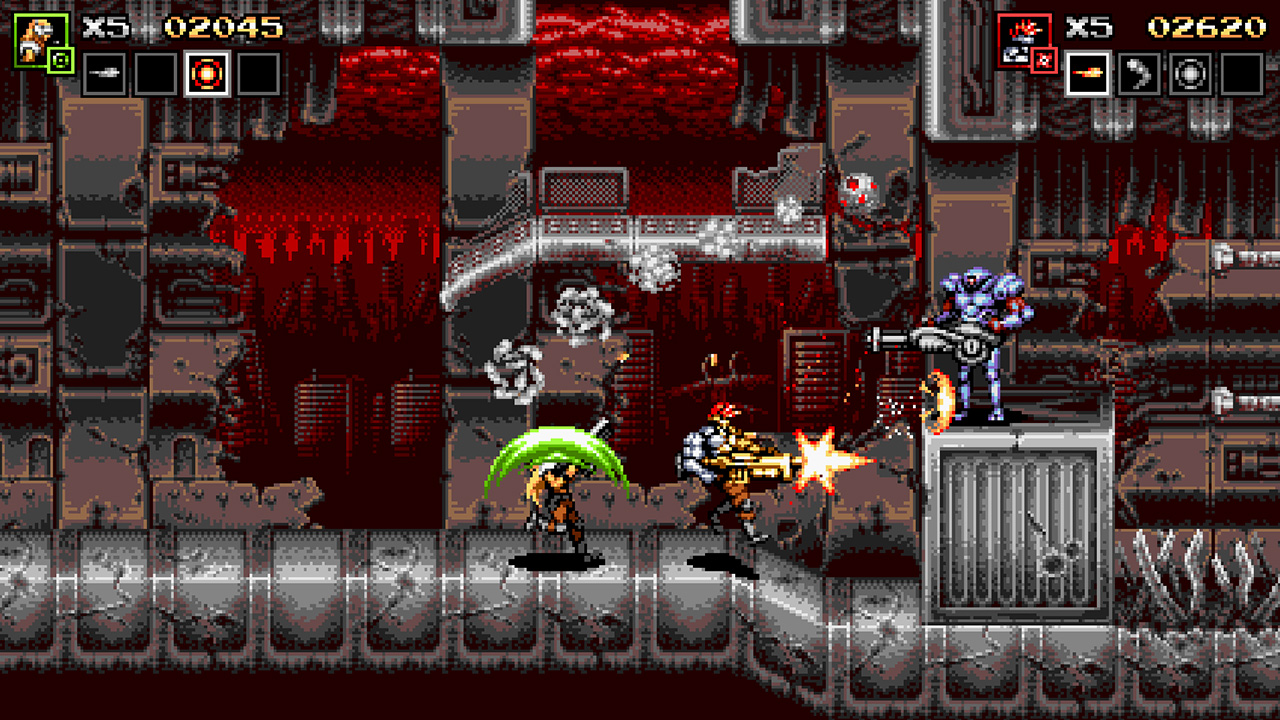 SwitchArcade Highlight!
This homage to classic run-and-gun games like Contra and Metal Slug comes to us from JoyMasher, the developers behind Oniken and Odallus. A robot army has attacked the Earth and it's to you and maybe a friend to put some bullets in their metal hides. Fast action, one-hit kills, and a wide selection of awesome guns make the intent of the developers clear, and it more or less pulls off what it's aiming at. Just be warned that this is as tough as the games it pays homage to, and although you have some niceties like unlimited continues, the stages are long and your lives are relatively few in number. But if you've been wanting a new game similar to those classics, this is just about as close as you're going to get on Switch.
Psyvariar Delta ($29.99)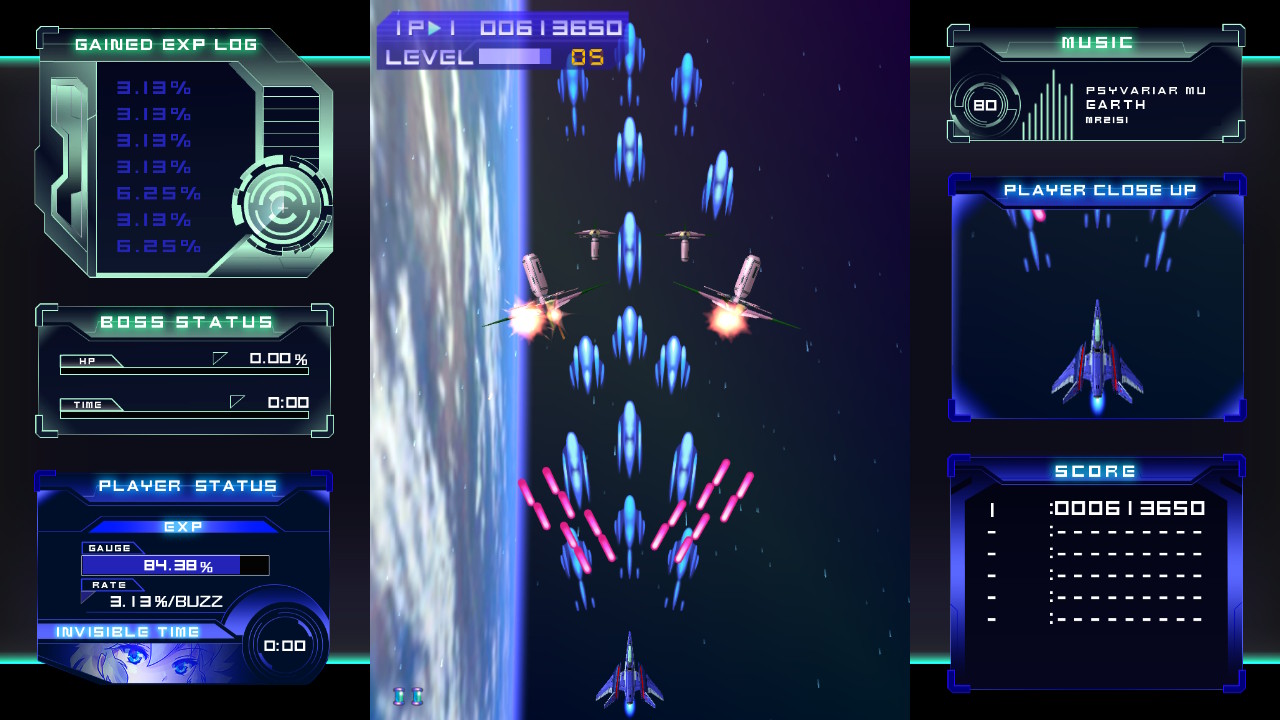 SwitchArcade Highlight!
The Switch port of this enhanced version of Success Corporation's 2000 shoot-em-up has finally made its way outside of Japan. At thirty dollars, it's one of the pricier options for a shoot-em-up on the system, but it's at least a very good one. It's the familiar bullet hell style that was popular at the time, but the aim here is to graze enemy bullets to build up experience points and evolve your ship. The stages you have access to in any given run depends on how fast you level up your ship, so you're encouraged to play things very risky if you want to hit all of them. There are other quirks to the game that make it a thrilling experience, and this enhanced Delta version is packed with options and improvements, but there's only so much space I can give to it in a summary. Shoot-em-up fans, this is worth adding to your collection. For the rest of you? You can probably pick something cheaper.
Tiny Metal: Full Metal Rumble ($14.99)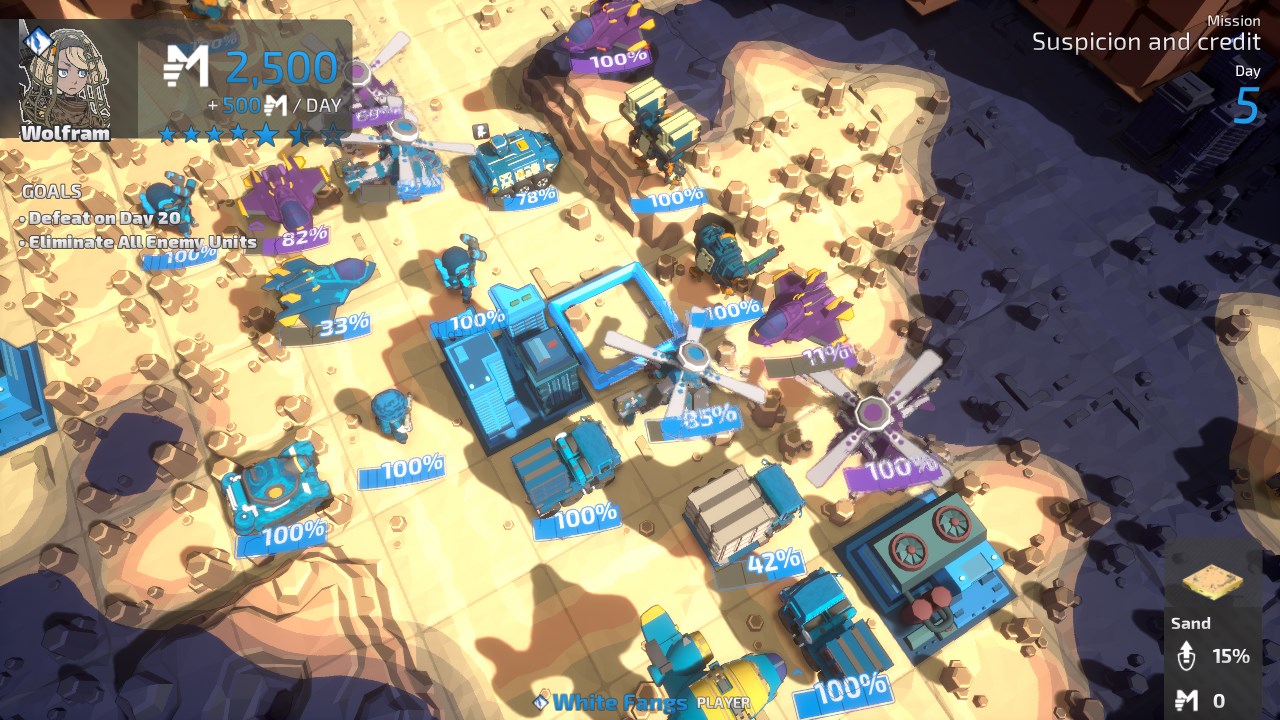 SwitchArcade Highlight!
Okay, I'm highlighting a lot today, and I'm not even done yet. But there's just a lot of good stuff here, with a wide variety of tastes represented. For example, if turn-based strategy is your go-to, here's the follow-up to Tiny Metal. Tiny Metal: Full Metal Rumble throws an obscene amount of new content at you, following a new protagonist on her journey. There are more maps, bigger armies, and a bunch of unit types to play with. Naturally, it also packs in some sweet online play for two players if that's your preference. As for me, I'll stick to the lengthy single-player campaign to get my kicks. I'll probably be reviewing this one late next week if things pan out properly, so if you need more details that will be when I can give you some.
Dead in Vinland – True Viking Edition ($27.99)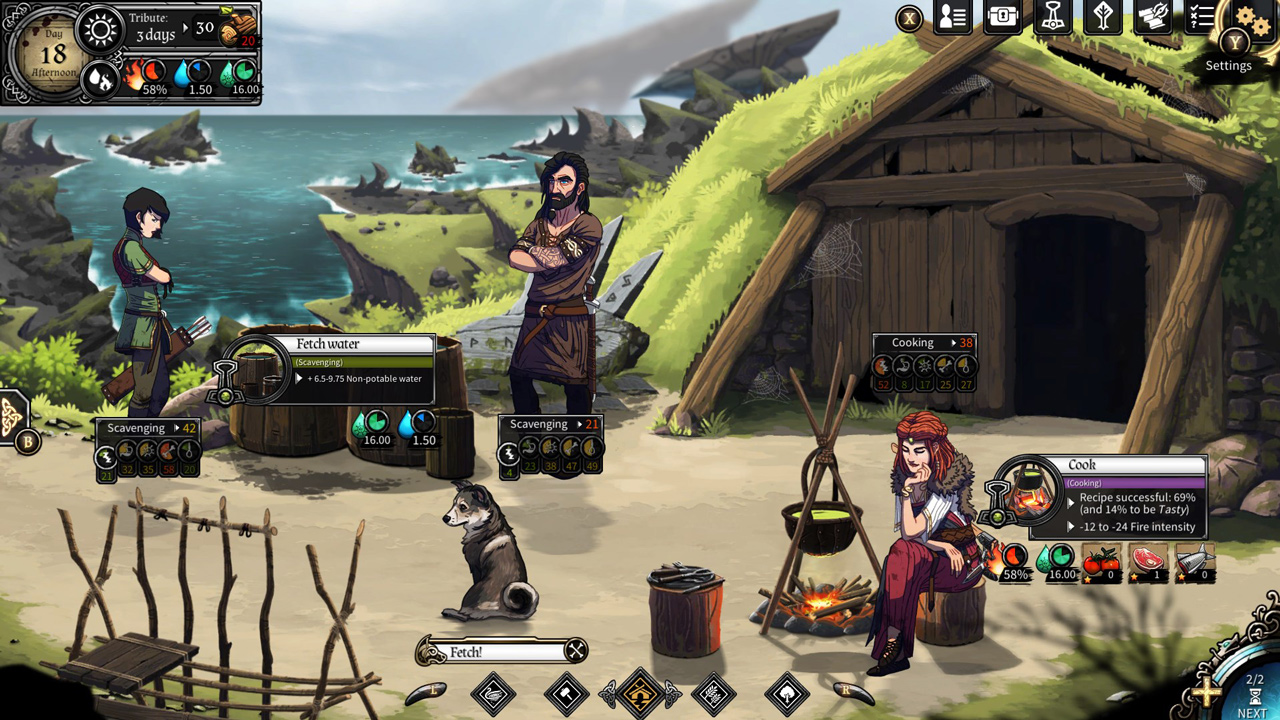 SwitchArcade Highlight!
Vikings are so hot these days. This is a turn-based viking survival game, and it's so close to pulling off everything it goes for that it ends up being a great deal of fun. Your little band of survivors happens upon a magic island that will come to be filled with all kinds of characters. You'll meet them and mingle with them in due time, but you need to survive first and foremost. That means every member of your group has to do their job, and you have to do your job of making sure each person gets what they need. At the start of each day, you assign tasks for everyone, then it all plays out. The RNG gods in this one can be a bit cruel at times, but perhaps that just makes the victories all the sweeter? Very neat game.
Nelly Cootalot: The Fowl Fleet ($19.99)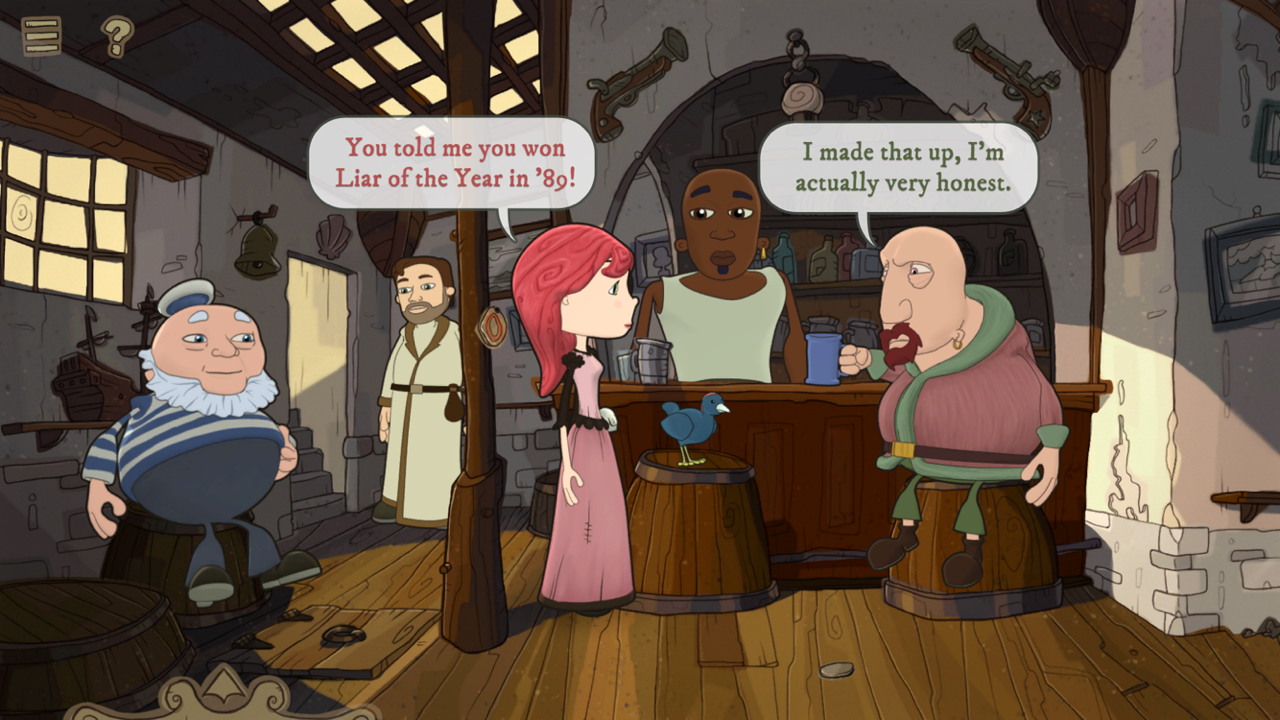 SwitchArcade Highlight!
Point and click adventure fans, face front! Nelly Cootalot takes to the high seas in this impressive and rather funny adventure game. It has a great art style, the puzzles are pretty decent, and when it tries to be amusing it usually pulls it off. They went all-in on this one, even going so far as to tap my favorite Doctor, Tom Baker, to voice a character. And unlike certain other adventure game publishers, the fine folks at Application Systems didn't apply an absurd Switch tax to this port. I'm going to have a full review of this one in the coming days, but if you like silly adventure games, you probably don't need to wait to pick this one up.
Professor Lupo and his Horrible Pets ($14.99)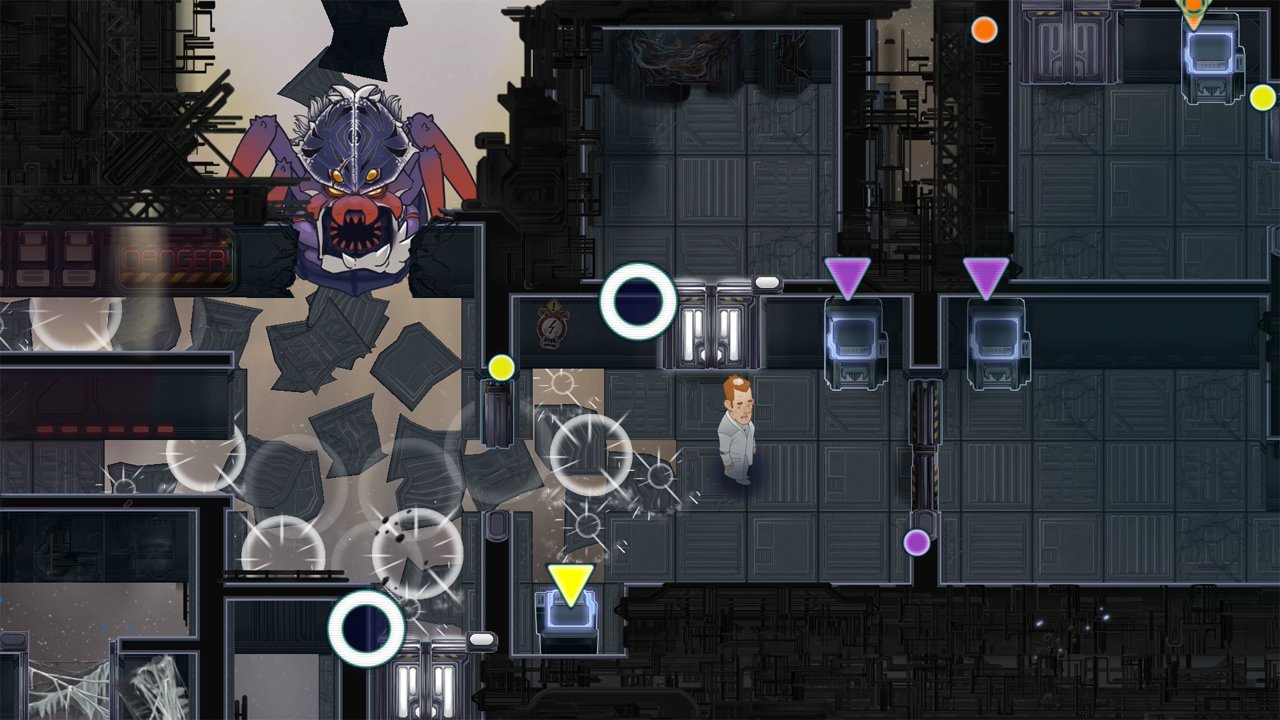 I'll have a full review of this one in a few days, but what you get here is a rather slickly-produced puzzle-action game where you need to survive after a bunch of vicious alien creatures escape. Each stage has a set layout and specific elements, and you need to figure out how to make use of all of them in order to make it to the exit and collect some goodies along the way. Each creature has its own behavior patterns, and you need to take advantage of that to get from point A to point B. One creature on its own usually isn't too much trouble, but mix in a few different types or multiples of one and you end up with some very tricky puzzles. There are over 100 stages in all, offering plenty of meat on the bone. It's good.
Doodle God: Crime City ($6.99)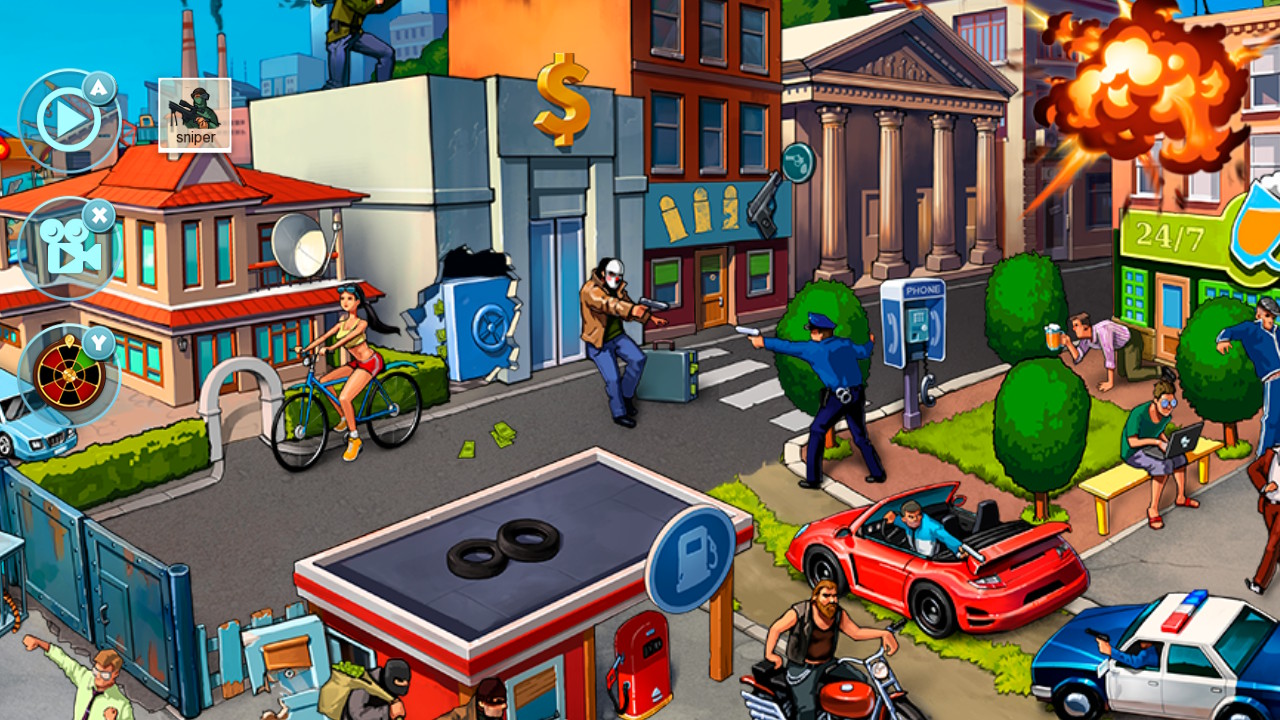 Well, if you like the Doodle God games, you'll probably enjoy this one. If you haven't played any of them before, you should probably go and play the first one before bothering with this. And naturally, if you didn't like that first game, nothing here is going to convince you otherwise. Anyway, it's that same sort of hybrid of puzzle game and picture book that we've seen since the series made it big on mobile what seems like a century ago. But, you know, with a crime and police bent to it all. The price is reasonable for what it is and the port is fine, so if more Doodle God on your Switch is what you're after, you should be okay here.
Eagle Island ($19.99)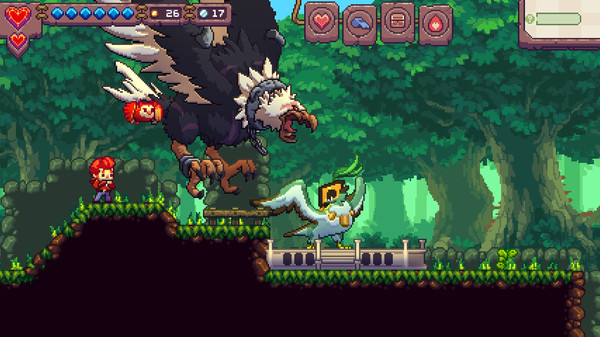 Roguelite meets Metroidvania in this game, and I'm not sure how I feel about the result. Rather than try to mix the two ideas seamlessly the way, say, A Robot Named Fight! does, Eagle Island puts each genre's gameplay in its own little box. The overworld has you locked away from progress until you have certain abilities. You get those abilities by diving into the dungeons, which are set up in a roguelite style. The main gimmick in this one is that you use your bird companion to attack, and yeah, it's certainly novel. I don't know. Something about this one just isn't properly clicking for me. It's pretty good at the very least, and I've seen really positive reviews of it elsewhere, so don't just take my word for it.
Metaloid: Origin ($9.99)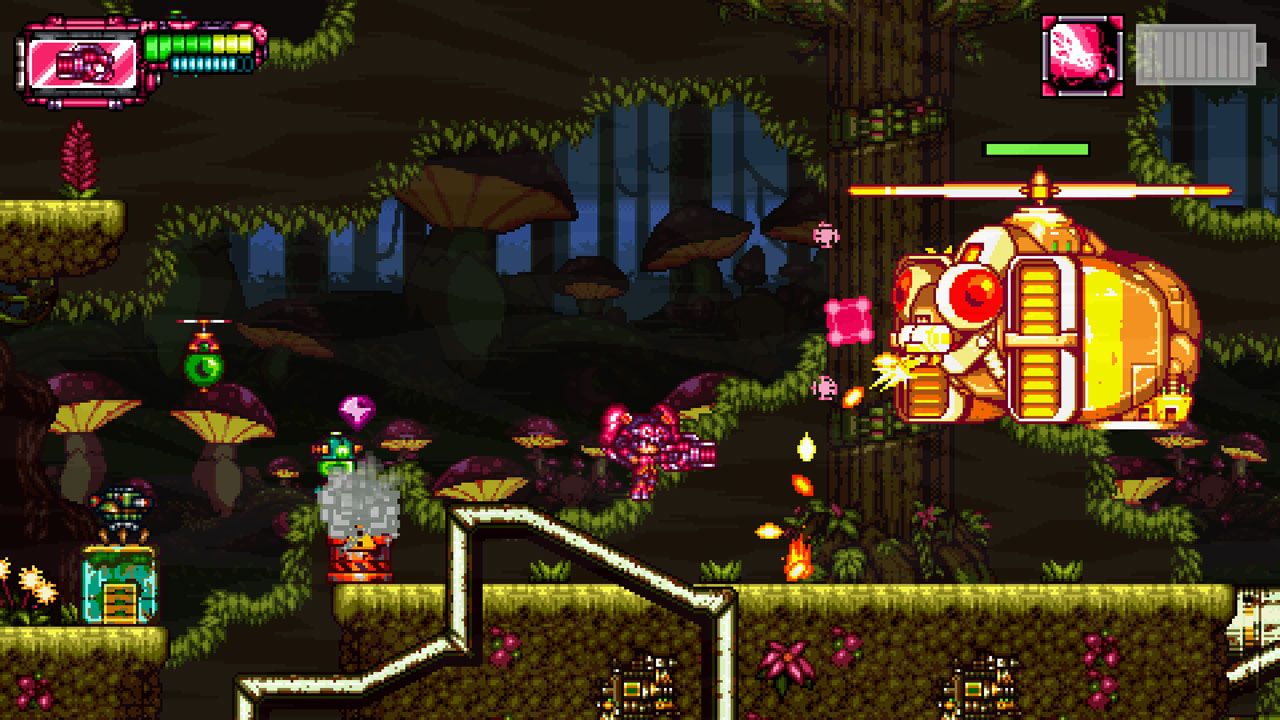 If you liked the Mega Man-inspired indie game Metagal, this is the next game in the series. It has three different playable characters and nine different levels, but it plays pretty similarly to the first game, for better or worse. I've got a bit of a soft spot for these games, but I also clearly recognize their faults and as such I'm not going to give this a hard recommendation given it's a bit more expensive than the original game. I think you're better off trying Metagal first to see if you like it, and should that turn out okay, swing back around to consider Metaloid: Origin.
Wayout ($2.99)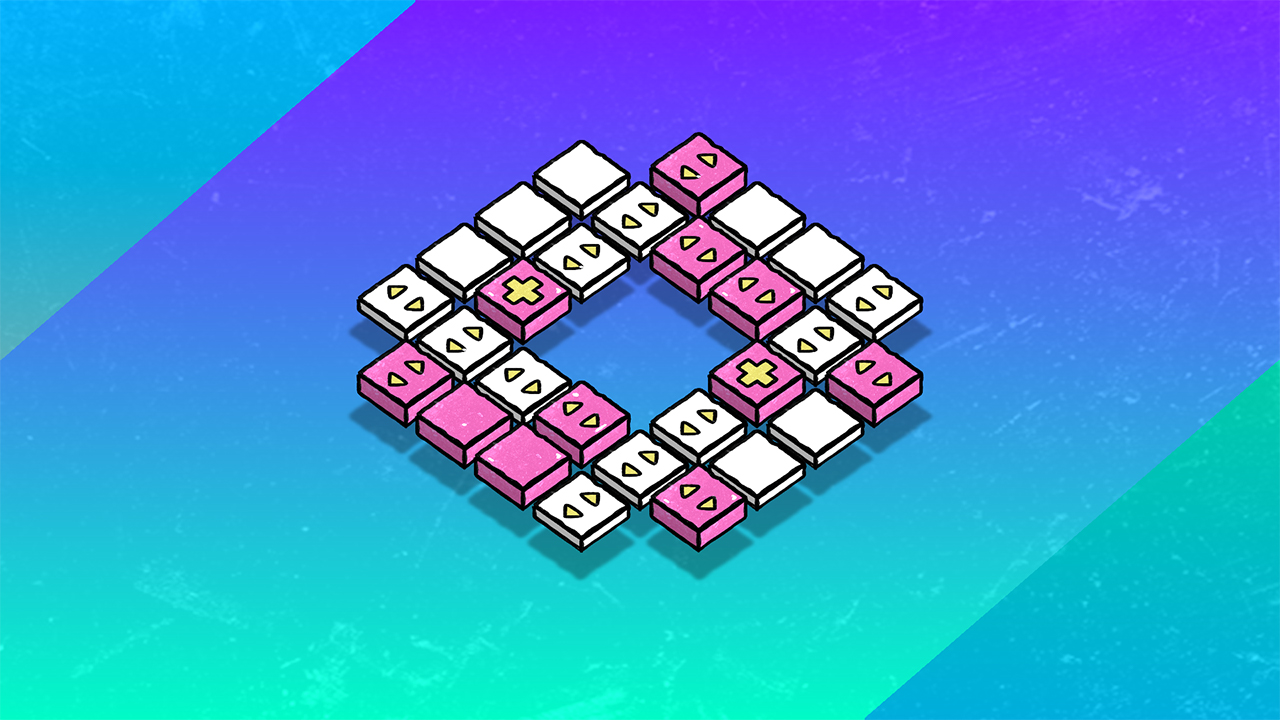 This affordable little game is a variation on the classic "Lights Out" puzzles where you have to turn on all the lights using switches, each of which activates a different bunch of lights. It starts off with the standard type and then introduces a number of gimmicks to liven things up. You get more than 60 levels in total, so if you enjoy this kind of puzzle, it's hard to go wrong by throwing a few dollars down on this one. I find "Lights Out" puzzles a little irritating, personally, but we've all got our own tastes.
3 Little Pigs & Bad Wolf ($28.99)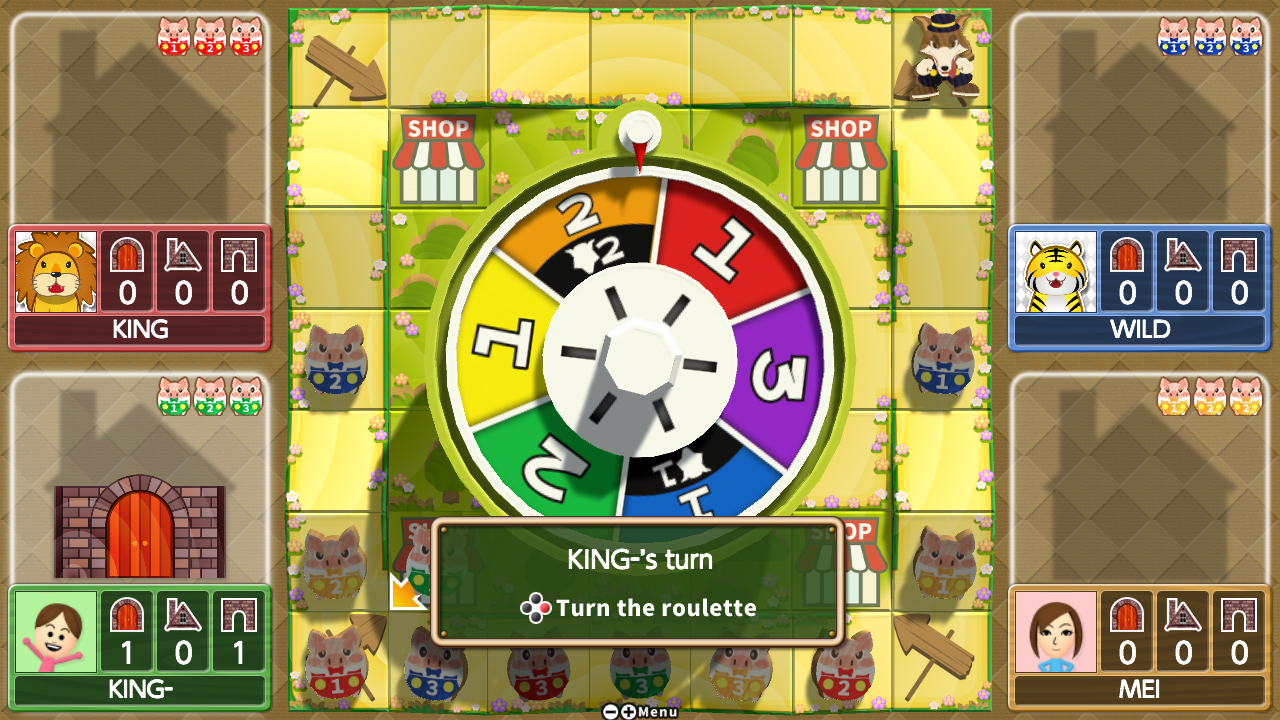 Woof. Okay, well this is a digital board game that is meant to be enjoyed by the whole family. Spin the roulette and move your pig around the board to collect house parts. Avoid the wolf and finish building your house first to win the game. Up to four players can join in locally. I think what is really getting me with this one is the price. This is one of the more expensive board games you can pick up on the Switch and something tells me it's not quite worthy of that premium tag.
Vektor Wars ($9.99)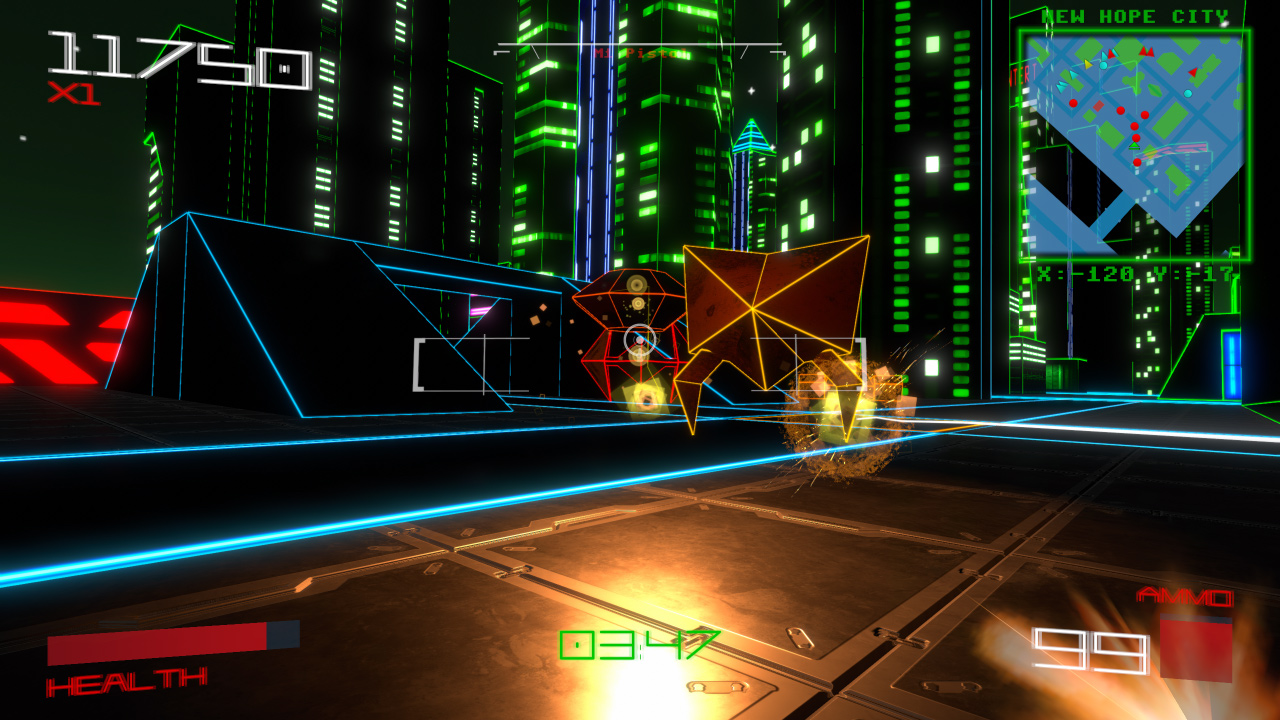 This is a first-person shooter that goes for pure arcade action. Travel through a neon vector world as endless waves of enemies converge on your position. Your goal is simply to survive as long as you can. You'll occasionally pick up power-ups that temporarily give you some sweet weapons to wreak havoc with. A variety of different modes are included, but they all basically come down to the same thing: kill the robots or be killed. Kind of like a ground-level take on something like Robotron 2084. It's not too bad, but it does get repetitive after a while. The look of the game is really slick, at least.
Sales
As ever, I'm sure this list of sales will have expanded significantly by the time I come back into the office tomorrow. Even as it stands, however, there are already a few things worth grabbing. Miles & Kilo is well-worth a buck and change, and if you want to see what Bertram Fiddle is all about, that first episode is very reasonably priced. And yes, Grid Mania is there, waving its nine-cent rear at you to try to suck you in. Resist, friends!
New Games on Sale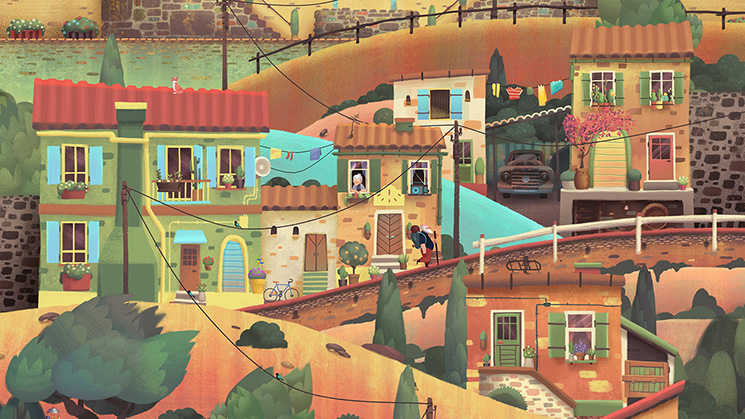 Old Man's Journey ($7.99 from $9.99 until 7/17)
60 Seconds! ($2.49 from $9.99 until 7/27)
Tiny Metal: Full Metal Rumble ($12.74 from $14.99 until 8/1)
Demolition Crew ($1.50 from $2.00 until 7/18)
Sky Gamblers: Storm Raiders ($5.99 from $9.99 until 7/26)
Sky Gamblers – Afterburner ($11.99 from $19.99 until 7/26)
Mega Mall Story ($9.80 from $12.00 until 8/1)
Animus ($5.59 from $7.99 until 8/1)
Mana Spark ($4.99 from $9.99 until 8/1)
Adventures of Bertram Fiddle Ep 1 ($1.24 from $4.99 until 7/25)
Adventures of Bertram Fiddle Ep 2 ($4.99 from $9.99 until 7/25)
Elemental Knights R ($20.47 from $22.75 until 7/26)
The VideoKid ($1.24 from $4.99 until 7/25)
Battle Supremacy ($5.99 from $9.99 until 7/26)
Miles & Kilo ($1.59 from $7.99 until 8/1)
WorldNeverland – Elnea Kingdom ($20.99 from $29.99 until 7/26)
Grid Mania ($0.09 from $0.99 until 8/1)
Radiation Island ($5.99 from $9.99 until 7/26)
Sales Ending Tomorrow, Friday, July 12th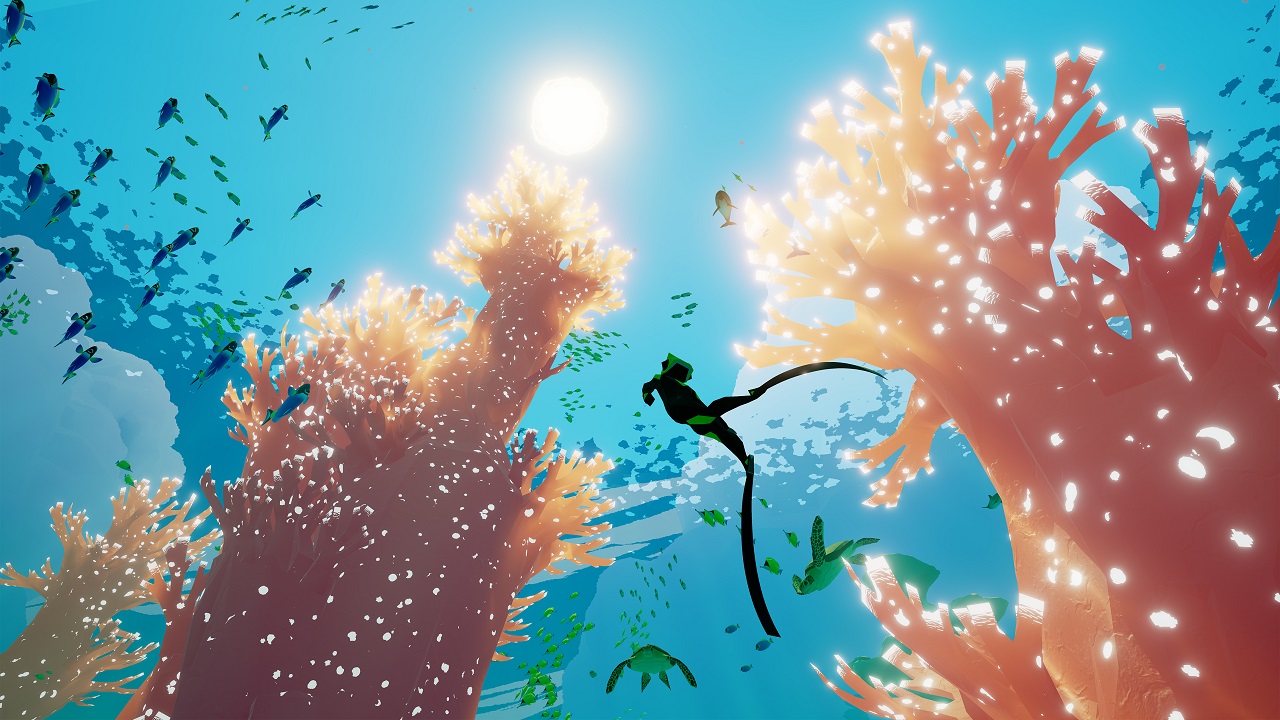 ABZU ($14.99 from $19.99 until 7/12)
Ancient Rush 2 ($4.99 from $9.99 until 7/12)
Brothers: A Tale of Two Sons ($11.99 from $14.99 until 7/12)
Double Cross ($11.99 from $19.99 until 7/12)
Godly Corp ($4.39 from $7.99 until 7/12)
Gym Hero – Idle Fitness Tycoon ($1.25 from $2.29 until 7/12)
Hero Express ($3.99 from $4.99 until 7/12)
Hotel Dracula ($3.12 from $5.69 until 7/12)
R.B.I. Baseball 19 ($19.99 from $29.99 until 7/12)
Red Siren: Space Defense ($6.99 from $9.99 until 7/12)
That will finish things up for today, friends. We'll be back tomorrow with a couple of honest-to-goodness packaged game releases and a few other cool games. There will certainly be more sales, and it seems likely that we'll have a bit of news to sort through as well. If I have time, I'll try to prepare a review as well. But you know how that goes. At any rate, I'll see you all next time. As always, thanks for reading!