SwitchArcade Round-Up: 'The TakeOver', 'Depth of Extinction', and Today's Other New Releases, the Latest Sales and More
Hello gentle readers, and welcome to the SwitchArcade Round-Up for June 4th, 2020. It's Thursday today, and that usually means a whole mess of new releases. This week, however, it's a bit quiet. Whether that's because this was originally going to be the week before E3, or due to ongoing events in the world right now, or simply came about by chance, it means there aren't nearly as many titles to look at today as usual. There is at least one really good one, though. Anyway, we'll take a look at all of those and check up on the daily sales. Tomorrow is a bit more packed, at least. Let's have a look and see what we've got!
New Releases
The TakeOver ($19.99)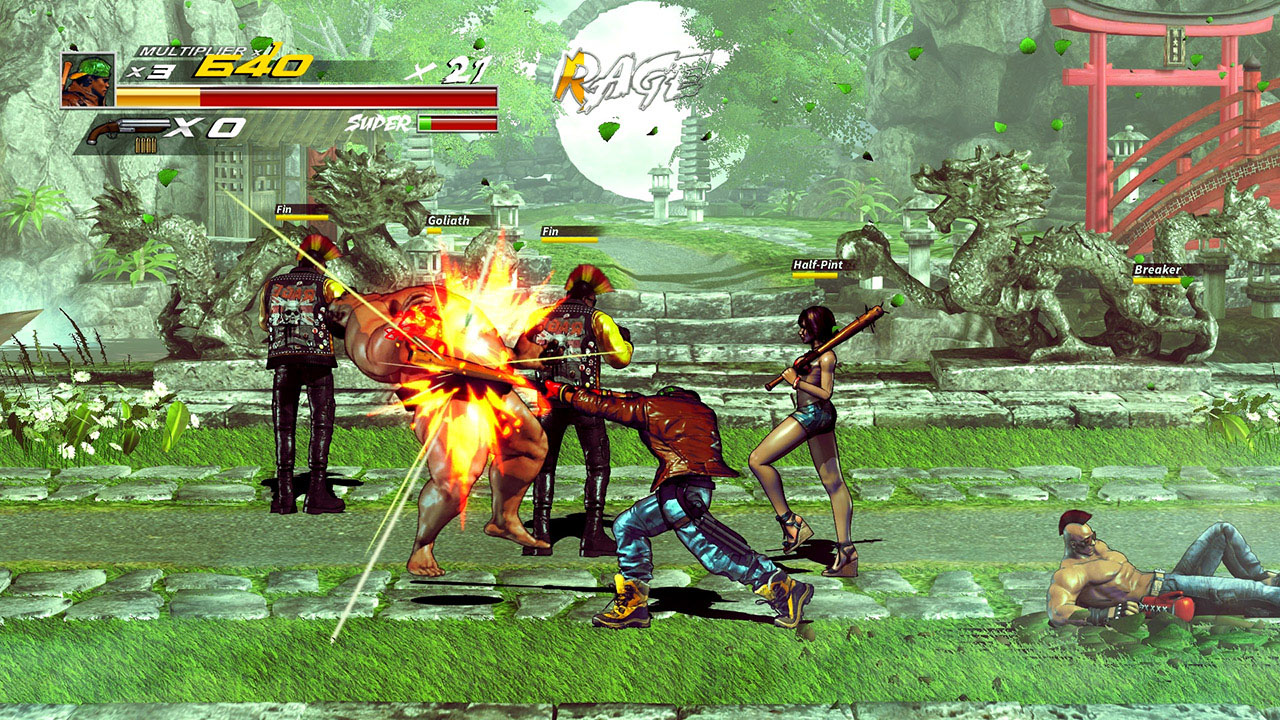 SwitchArcade Highlight!
Okay, odds are good that your beat-em-up cup is nice and full already given how many great ones have hit in the last several months. This isn't better than Streets of Rage 4 or anything, but it's pretty darned awesome. It feels a little Final Fight inspired. I mean, even more than most beat-em-ups. I'm not super-keen on the whole pre-rendered style of the characters, but the action is quality so I won't let it bother me too much. I may have a review of this one later, but I think if you enjoy this genre, you'll be quite happy with The TakeOver.
Arcade Archives Naughty Boy ($7.99)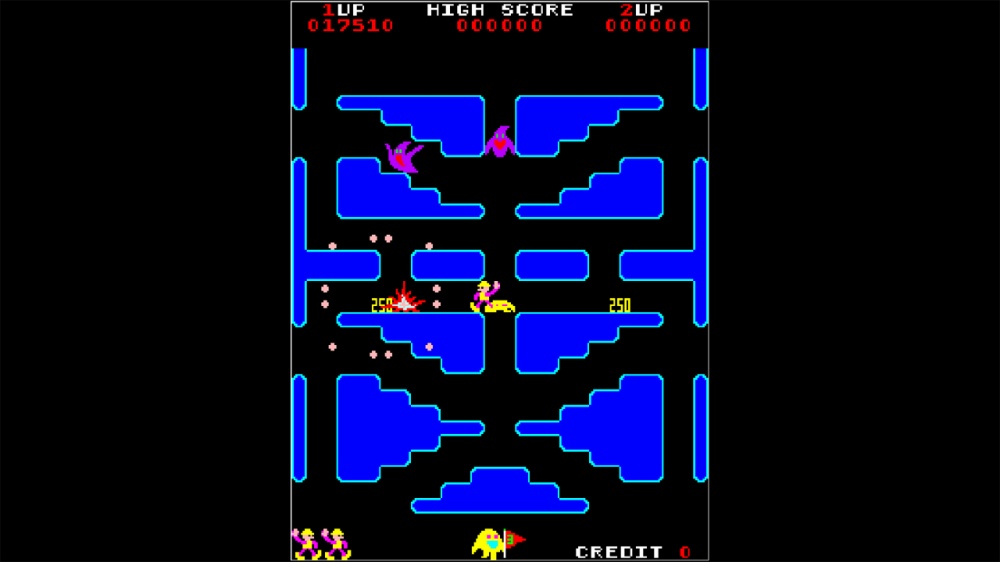 Wow, this just keeps getting more dire. Look, Naughty Boy isn't a completely terrible game for its era. You can conceivably derive a bit of joy from bombing baddies and destroying flags. Just, you know, being naughty. As boys do. But this 1982 Jaleco title has mostly been forgotten by time for good reason. It's hard to get a handle on its difficulty, and there's not much reward in doing so. I often consider these Arcade Archives releases in terms of how many quarters I think I'd put into the machine. A lot of them clear their eight-dollar price tag. Some don't even reach a buck. Naughty Boy is one of those. But on the off-chance you have some happy memories of this game, know that Hamster has done its usual fine job with it.
Match ($9.99)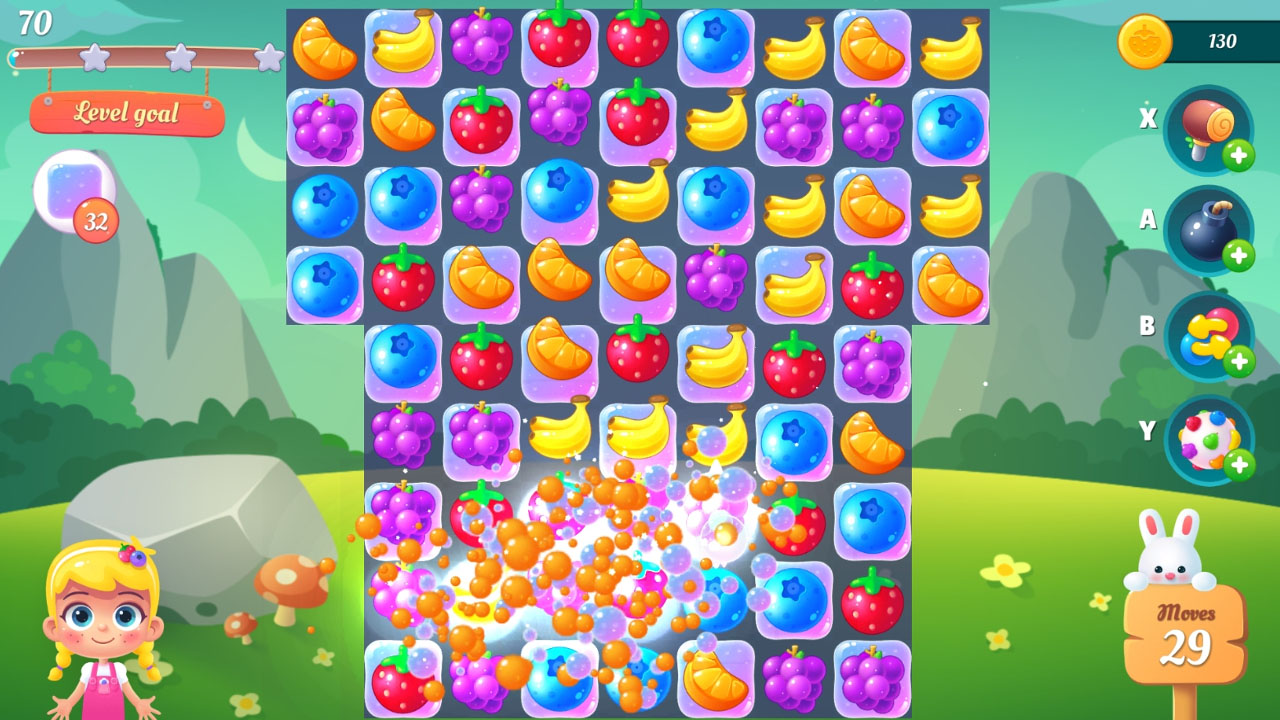 Gosh, Sabec's been a bunch of busy beavers lately. Just like another of its recent releases, the utterly tepid Bubble, Match is a meager copy of a popular free-to-play mobile puzzle game. The main difference between this game and the sorts of games that it's aping is that this one costs ten bucks and only has thirty levels instead of five thousand or whatever the heck Candy Crush is up to now. Wow, that's thirty-three cents per level! Utter trash, but I think it's what we've all come to expect from this publisher by now. If they made a good game I would fall out of my chair from the sheer heart-stopping shock of it all.
Depth of Extinction ($14.99)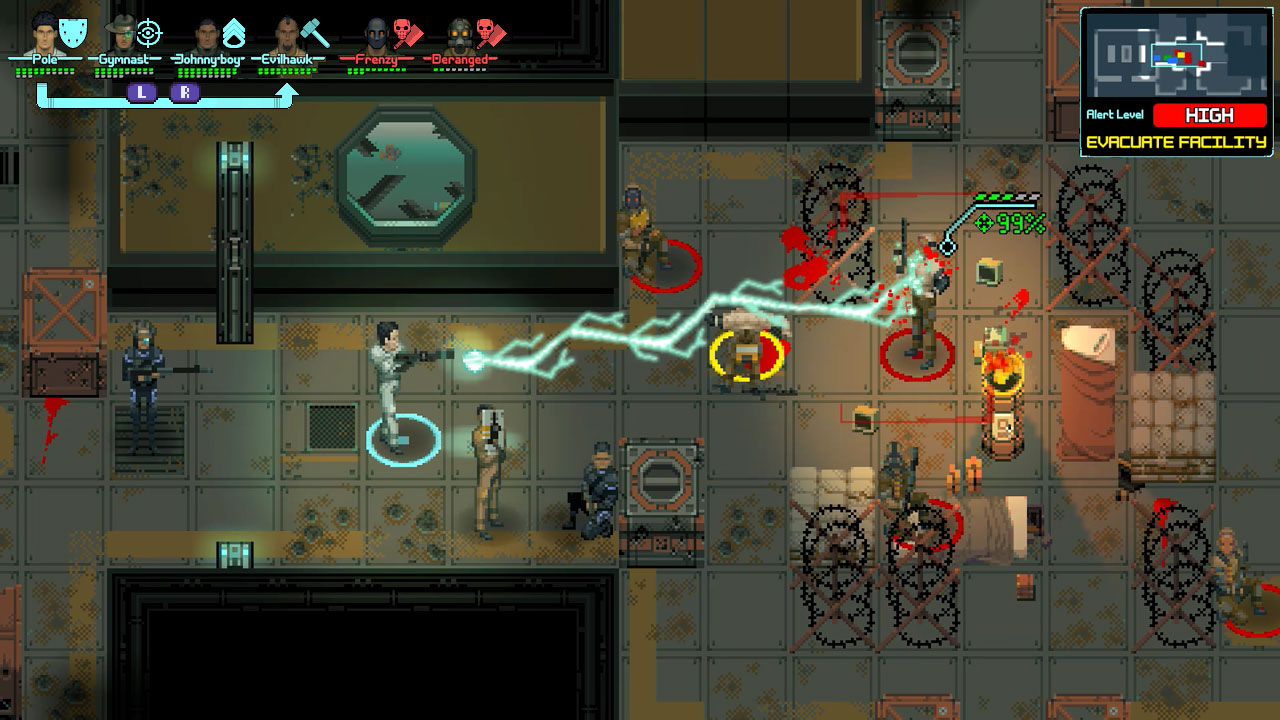 This is a turn-based tactical RPG with a healthy dose of roguelite mixed in. It's been out for a while on PC, where it seems to have met with a mixed reaction. There's plenty of content on offer here and the thrust of the criticism seems to be that while it's a competently-done example of the genre, it doesn't really do anything special. In my books, that means that if you're a fan of strategy games and are on the hunt for something new to play, you'll probably find this decent enough. Otherwise, you're likely not missing much if you skip on it.
Taxi Sim 2020 ($14.99)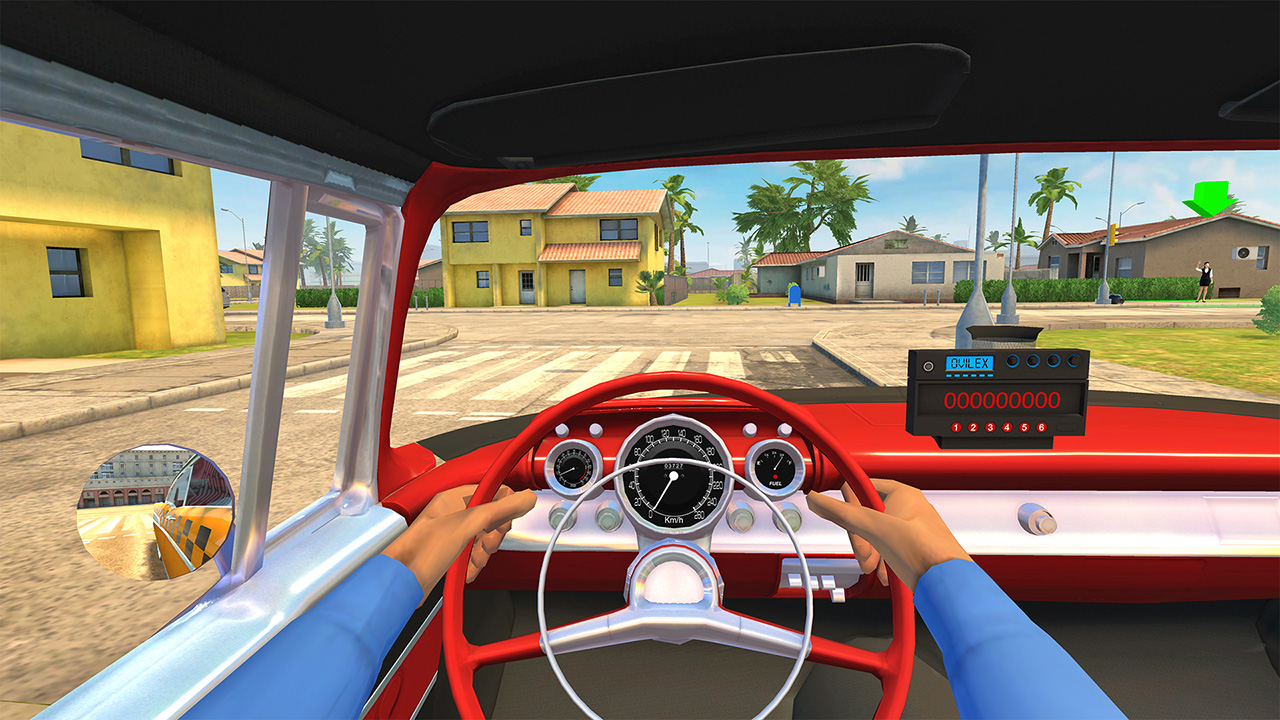 Another one of those somewhat generic free-to-play mobile sims that is going to try to make a go of it as a paid Switch game, Taxi Sim 2020 puts you behind the wheel of a variety of cars. Pick up fares and take them to their destinations to earn money which you can use to get new cars and such. Don't expect anything like Crazy Taxi, of course. It's a bit dry and I have my usual concerns about how well it's balanced given that it was originally designed to keep you buying a drip-feed of IAP, but the fact that these kinds of things keep coming to the Switch means that someone must be buying them. Maybe you?
Sales
(North American eShop, US Prices)
To go with the somewhat small list of new releases, we also have a somewhat small list of new and outgoing sales. For today, you can get the rather good Just Shapes & Beats at a discount price. FDG is running sales on a few of its titles if you're looking for something with a bit of adventure to it. As for the outbox, I'd recommend grabbing Horizon Chase Turbo if you haven't already. Tomorrow should have a deluge of new sales to pick through, so don't think you're out of the woods yet, friends.
Select New Games on Sale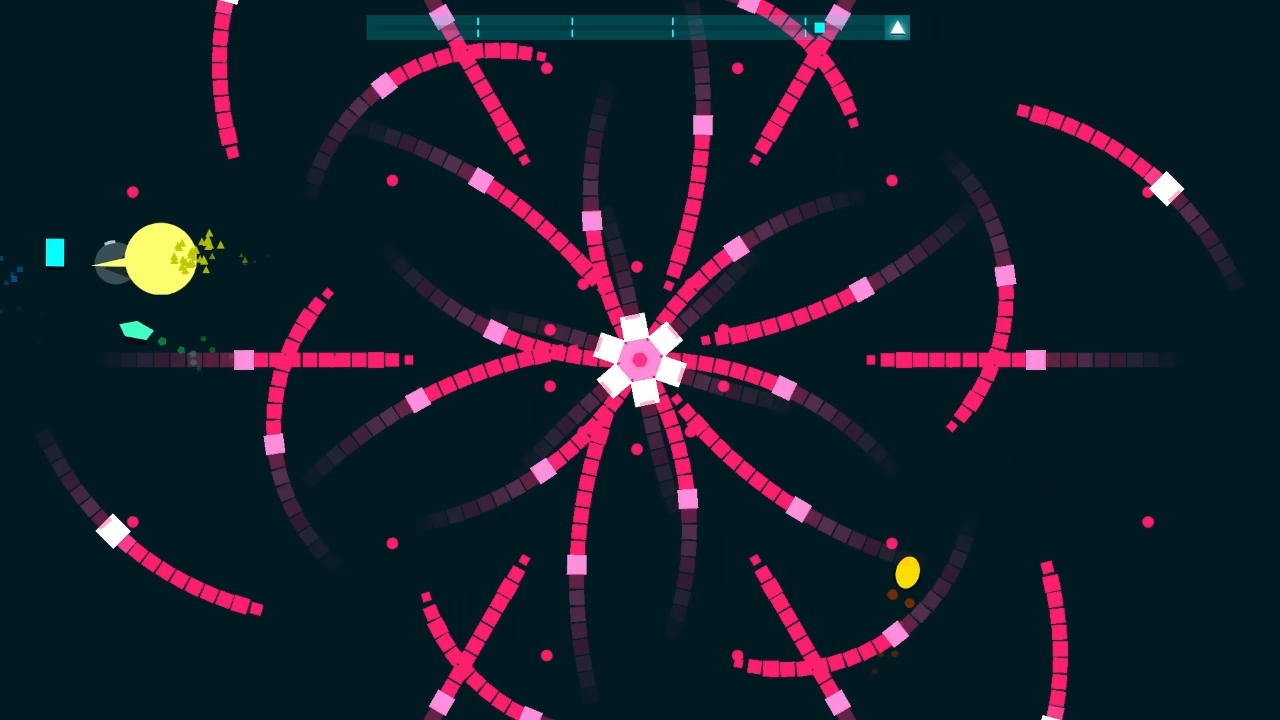 Just Shapes & Beats ($14.99 from $19.99 until 6/6)
I Dream of You & Ice Cream ($4.49 from $4.99 until 6/17)
The Rainsdowne Players ($0.39 from $3.99 until 6/17)
Oceanhorn ($7.49 from $14.99 until 6/25)
Blossom Tales ($7.49 from $14.99 until 6/25)
Quarantine Circular ($4.79 from $5.99 until 6/25)
Venture Kid ($1.49 from $9.99 until 6/25)
Sir Eatsalot ($9.09 from $12.99 until 6/25)
Carnage: Battle Arena ($10.49 from $14.99 until 6/24)
Sales Ending Tomorrow, Friday, June 5th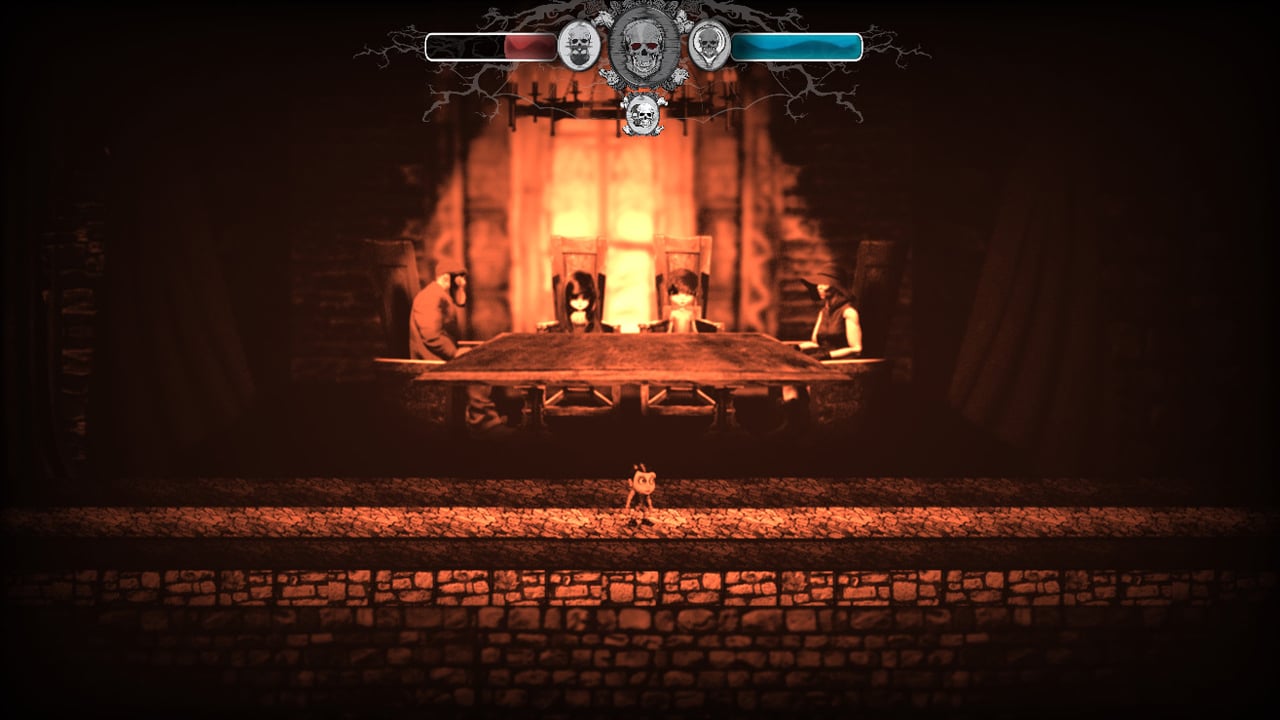 Dream Alone ($0.99 from $9.99 until 6/5)
Elemental Knights R ($0.75 from $22.75 until 6/5)
Enchanted in the Moonlight ($13.99 from $19.99 until 6/5)
Exorder ($0.99 from $12.99 until 6/5)
Horizon Chase Turbo ($5.99 from $19.99 until 6/5)
Kissed by the Baddest Bidder ($17.49 from $24.99 until 6/5)
Let's Sing 2018 ($27.99 from $39.99 until 6/5)
Let's Sing 2019 ($27.99 from $39.99 until 6/5)
Let's Sing 2020 ($31.49 from $44.99 until 6/5)
Let's Sing Country ($31.49 from $44.99 until 6/5)
Liberated ($15.99 from $19.99 until 6/5)
Nonograms Prophecy ($1.19 from $3.99 until 6/5)
Pirates: All Aboard! ($0.49 from $5.99 until 6/5)
Rawr-Off ($0.49 from $2.99 until 6/5)
Star-Crossed Myth ($20.99 from $29.99 until 6/5)
Strike Force Kitty ($1.99 from $4.99 until 6/5)
Ultimate Racing 2D ($6.69 from $9.99 until 6/5)
That's all for today, friends. Tomorrow will have a bunch more new releases, including some real zingers like The Outer Worlds and Clubhouse Games. We'll have summaries of all of them, along with what is sure to be a hefty list of new discounts. I hope you all have a decent Thursday, and as always, thanks for reading!