SwitchArcade Round-Up: 'ZHED', 'River City Ransom', 'Billion Road', and Today's Other New Releases, the Latest Sales Featuring 'Chroma Squad' and More
Hello gentle readers, and welcome to the SwitchArcade Round-Up for April 16th, 2020. We've got a huge bucket-load of new games to check out and summarize today, so we'll be going right to that. I'll say this much: if you're here for multiplayer party games or narrative adventures, you're eating better than most this time. We've also got some new sales for you to dig into, including Friday the 13th: The Game, Knights of Pen & Paper, and many more. Let's fly on in and have a look at what's good today!
New Releases
ZHED ($3.25)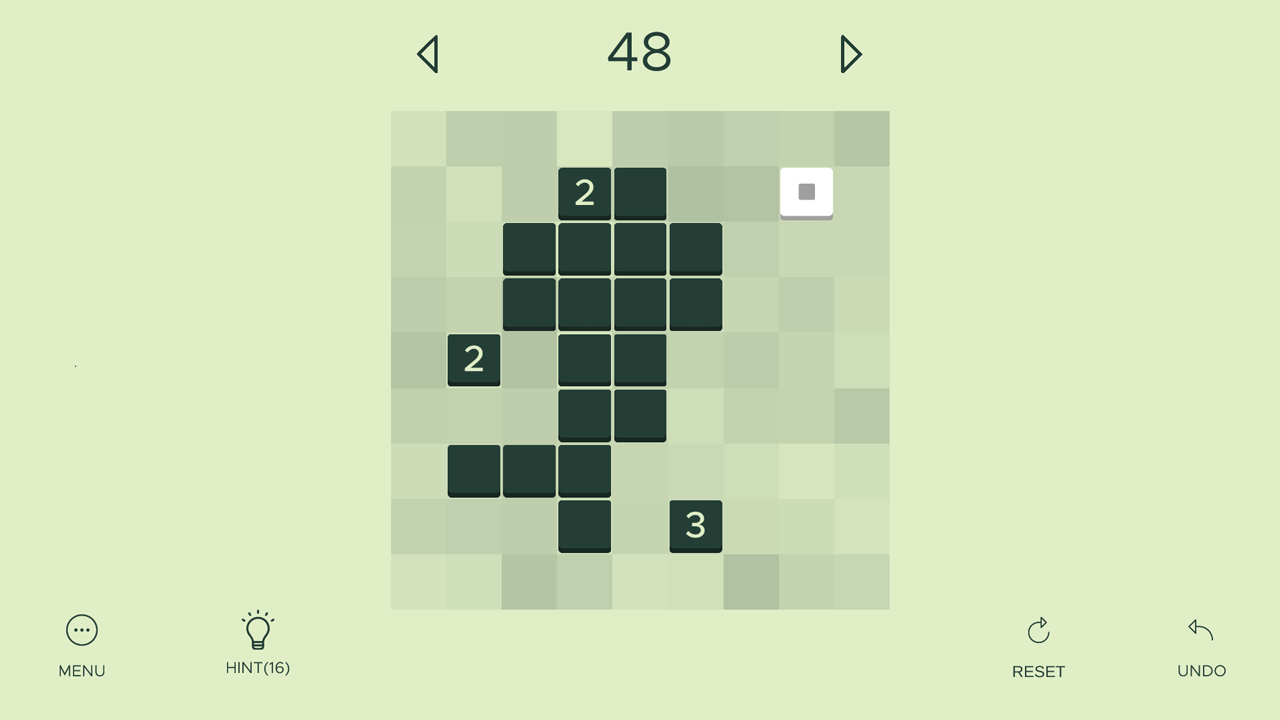 SwitchArcade Highlight!
Long-time readers will know that I'm a bit of a sucker for logic puzzle games. ZHED is a pretty neat one. In each stage, you're given a number of squares with numbers in them. You can extend each square out by the number displayed on it, and you need to basically connect them all to a goal square. It's a pretty relaxing experience since you can take back moves or restart without penalty. That's not to say it's not challenging, though. Things ramp up nicely over the course of its 100 stages. A nice value for the price for puzzle fans.
Can Androids Pray: Blue ($6.59)
A brief interactive story about two mech pilots who land on the destroyed remains of a world. Their number is up, and they're now just waiting for their doom to arrive. One of them starts to ponder about god and the meaning of life, and you, playing as the other, will simply answer questions and follow the conversation. Very little meat on the bones here, with a run time of about twenty minutes at most. Frankly, it's a bit of a bleak dish overall, so make sure you're in the right mood for something heavy. While I can appreciate the attempt to work within a short story format here, it feels like the story needed a little more time to spread itself out. Interesting, I suppose, but hard to recommend.
Double Dragon II: The Revenge ($4.99)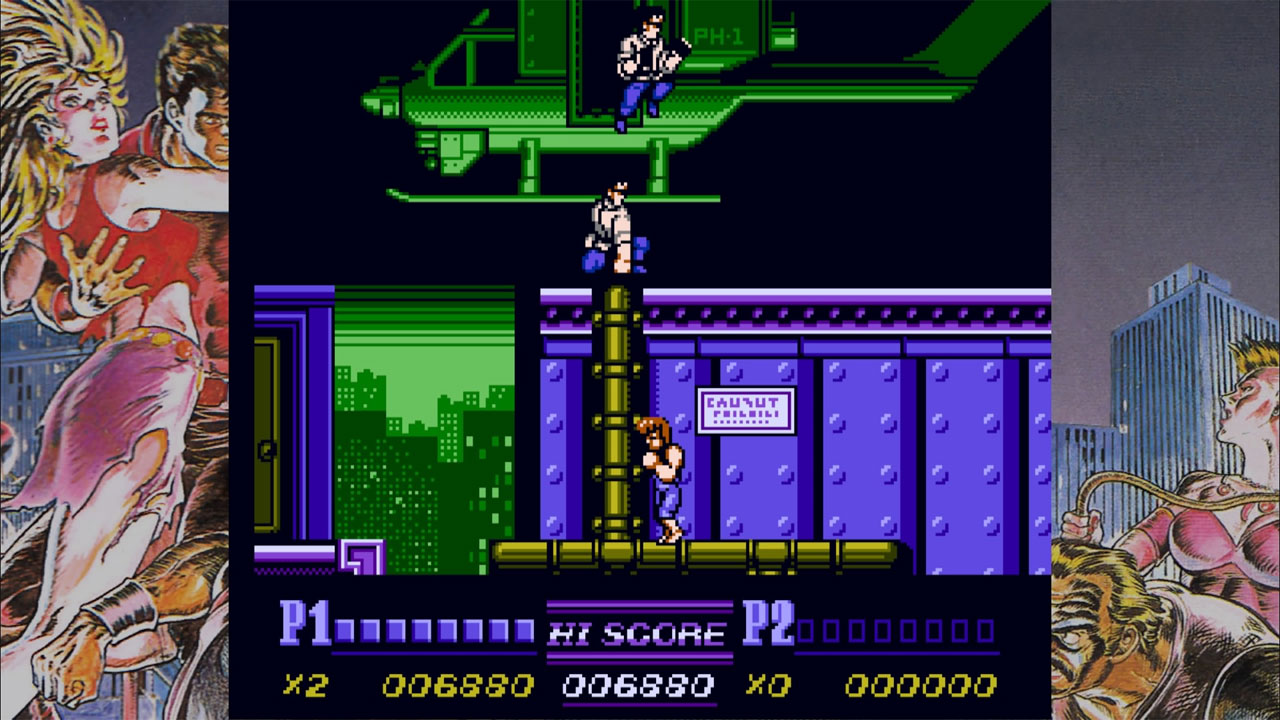 Double Dragon III: The Sacred Stones ($4.99)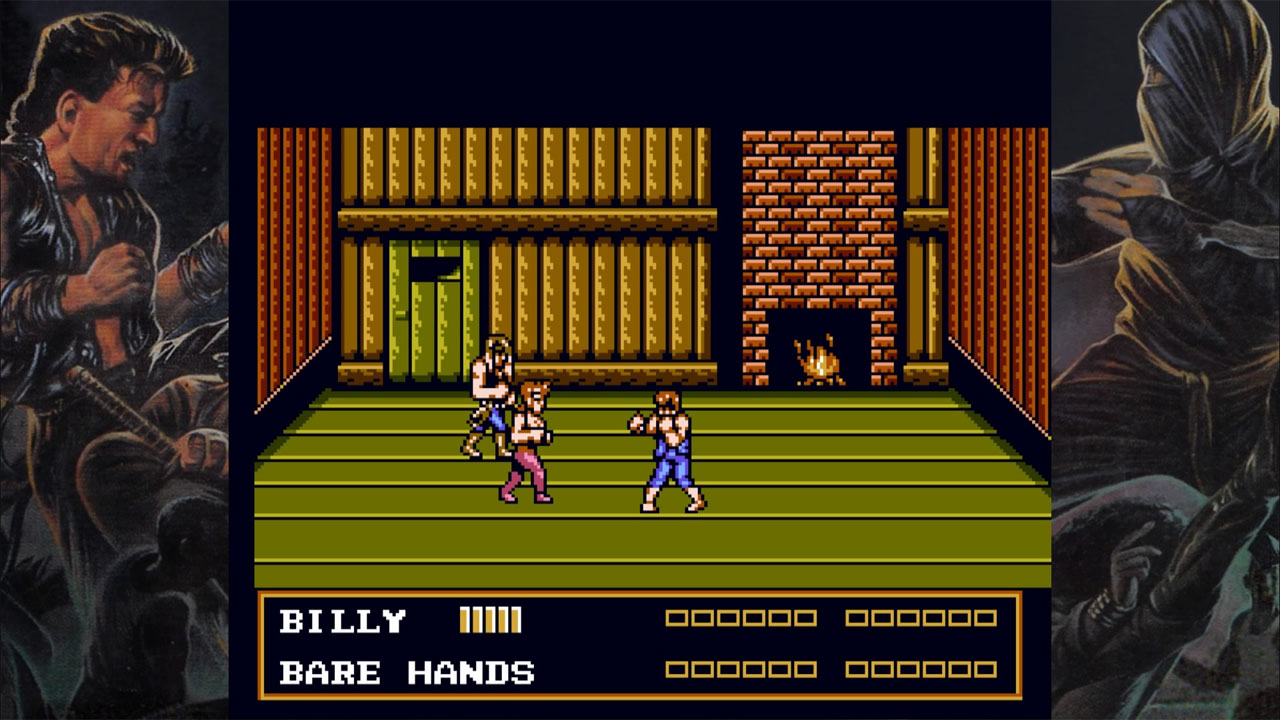 River City Ransom ($4.99)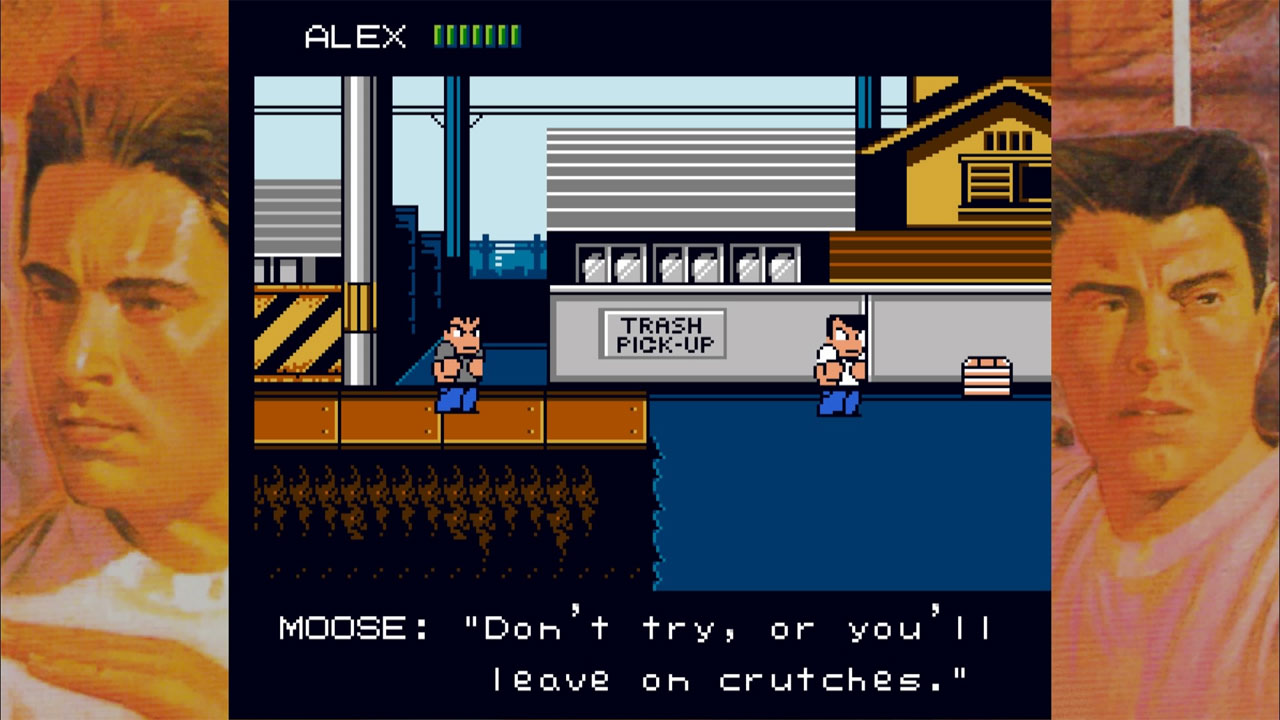 Crash 'n the Boys Street Challenge ($4.99)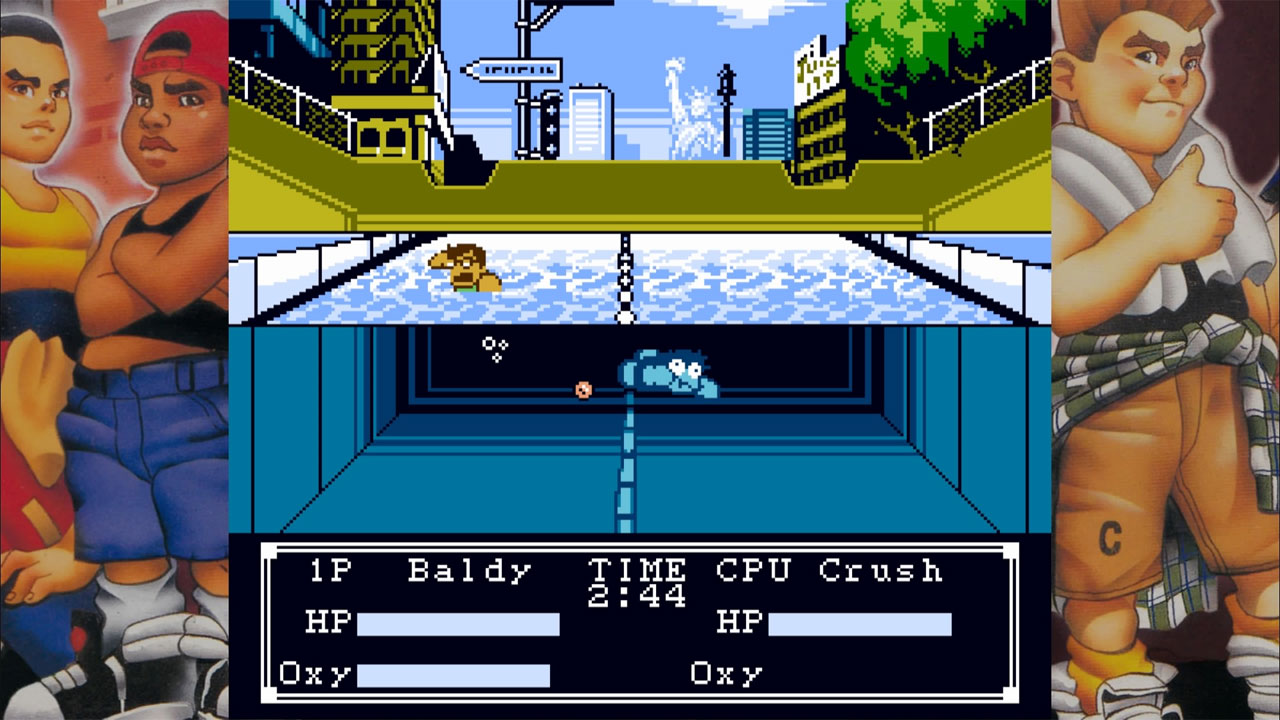 These are individual releases of the very same games that featured in the Double Dragon & Kunio-kun: Retro Brawler Bundle set. Most of these releases have some improvements in the form of special versions of the games that reduce slowdown and sprite flicker while fixing some ancient bugs. Personally, I can't imagine why someone would buy these separately instead of grabbing the Retro Brawler Bundle that comes with a full 18 games, but I guess if you only want a few select titles, you will save a little money by buying these a la carte releases. I imagine the remaining titles will follow in the near future.
Galaxy Warfighter ($6.99)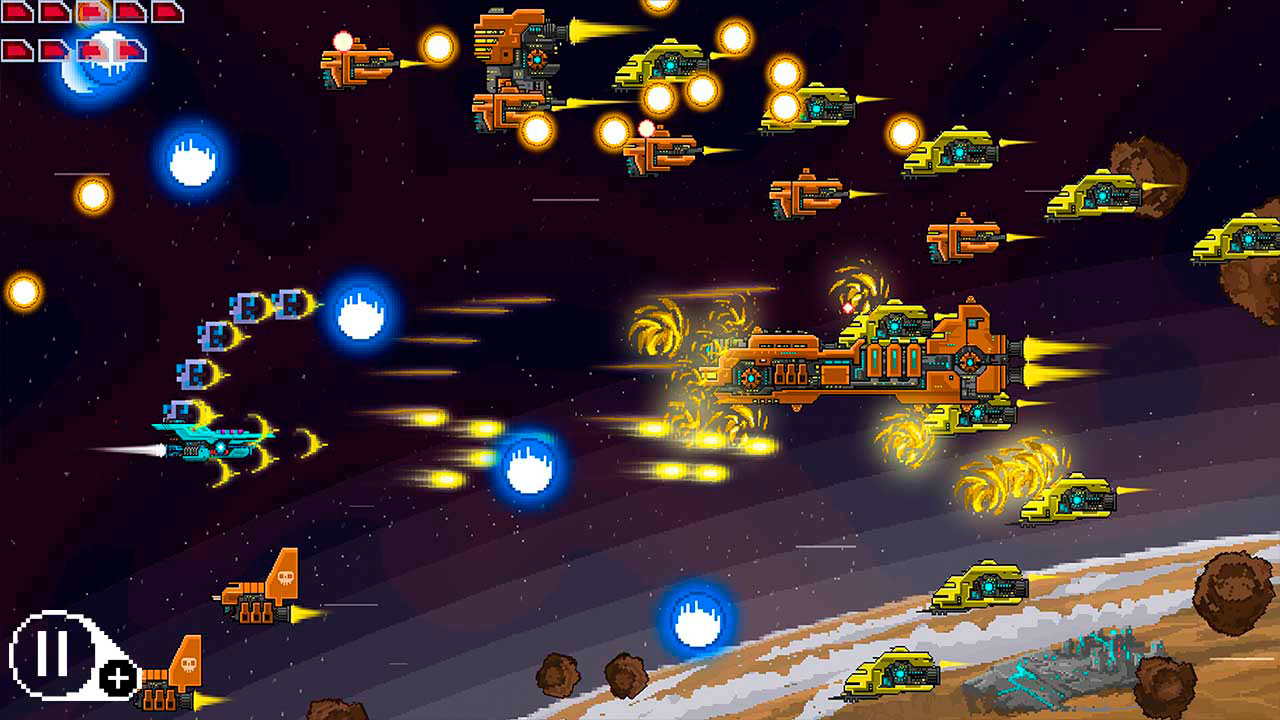 This shoot-em-up gets a few things right, which only makes it all the more disappointing when it stumbles. The graphics look nice enough and the shooting and explosions feel good. Your ship controls smoothly, and your main gun is on auto-fire at all times. There are 100 levels in all, but only four different kinds of bosses and relatively few enemy types. It's so easy that it quickly becomes dull, particularly after you've gathered enough currency from killing enemies to buy an upgrade or two. I died once on stage three, bought the gun upgrade, and never died again. I suppose if you find shoot-em-ups to be too difficult in general, you might enjoy this. I found it repetitive and boring, unfortunately.
Sniper ($9.99)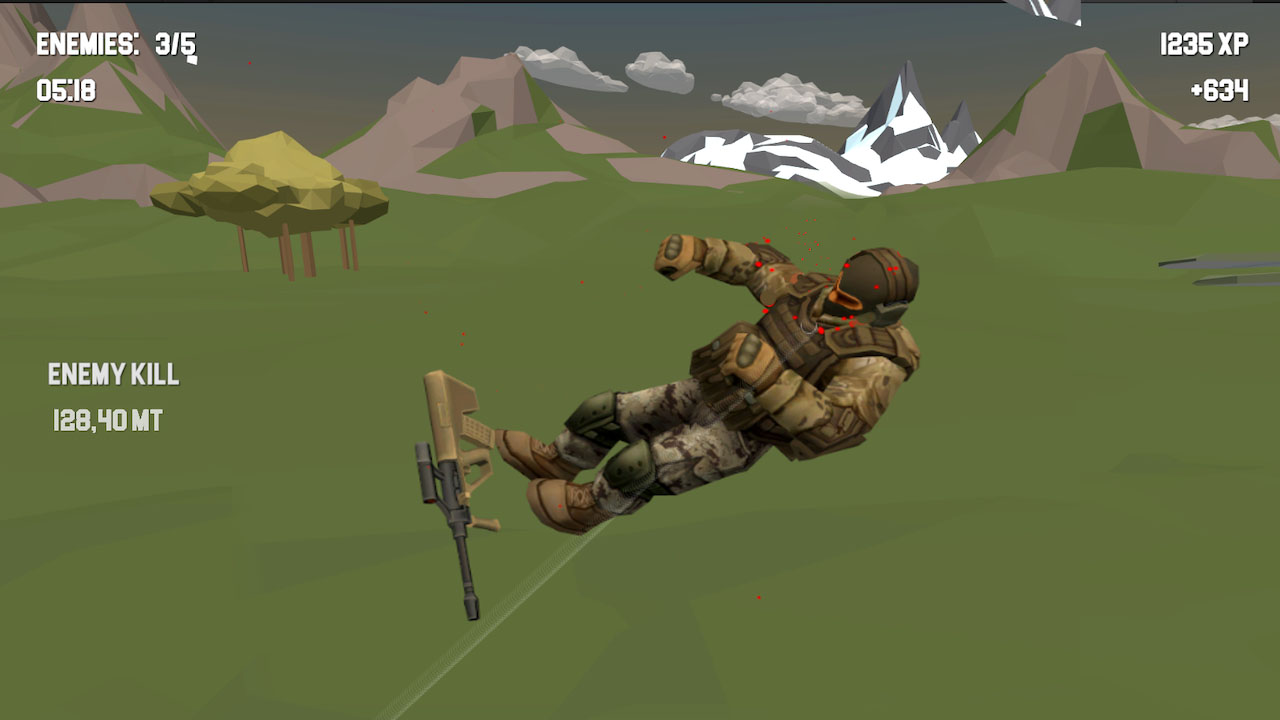 Sabec's the best there is at what it does, and what it does ain't pretty, bub. Here's another piece of shovelware at a price well beyond what the experience on offer justifies. This time it's a sniping game, and if you're wondering how bad it is, consider that the above screenshot is a 100% publisher-selected promotional image. That's a highlight that Sabec selected to show you the best side of its game. Now consider what the worst side looks like. Anyway, it's a wave-based first-person shooter where you have to see how far you can get. If you can't find a better way to spend ten bucks, I don't know what to tell you.
Valfaris & Slain Double Pack ($39.99)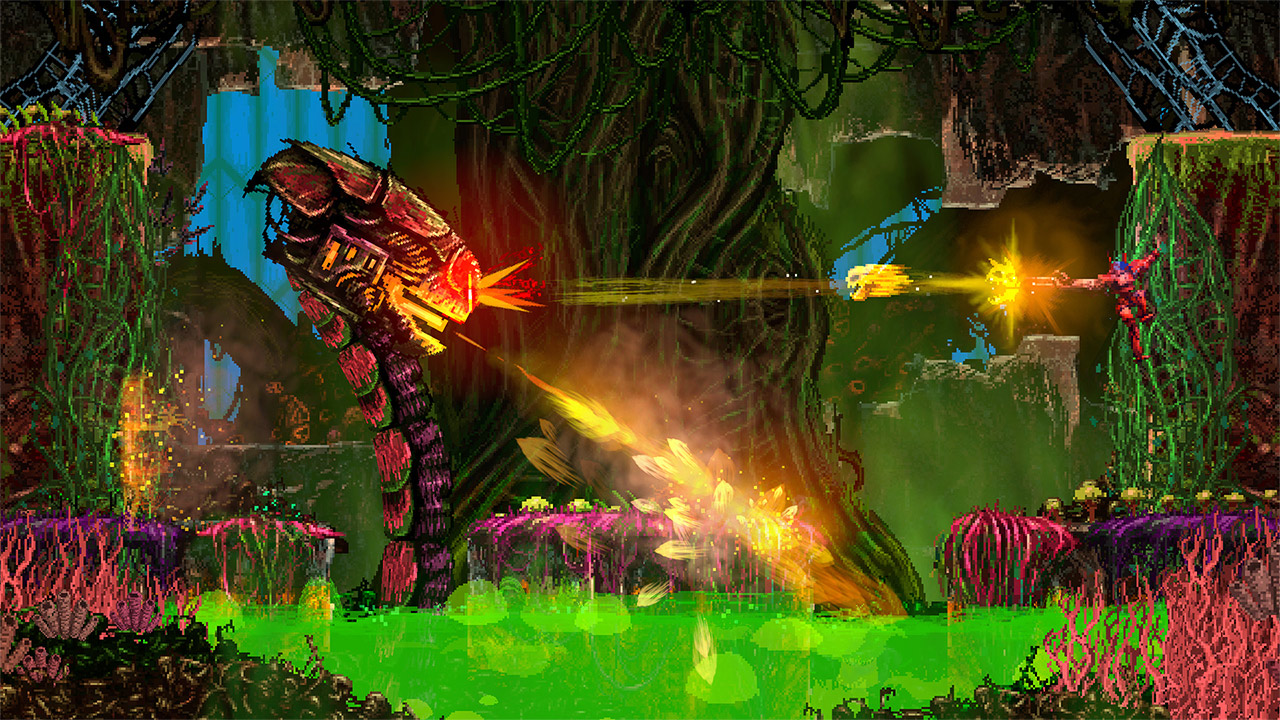 Well, this is just what it says on the tin. You get two games from developer Steel Mantis: Valfaris and Slain: Back From Hell. You're basically saving five bucks over buying them separately, but be careful as both games are often on sale. Slain is one of those love-or-hate affairs that comes off a lot like a metal-themed Castlevania-style game. Valfaris is a far more agreeable metal-themed Contra-style game. It's hard to argue with the strong, consistent presentation of these games, and the tough-as-nails gameplay in both titles has a solid appeal to it.
Piczle Cross Adventure ($9.99)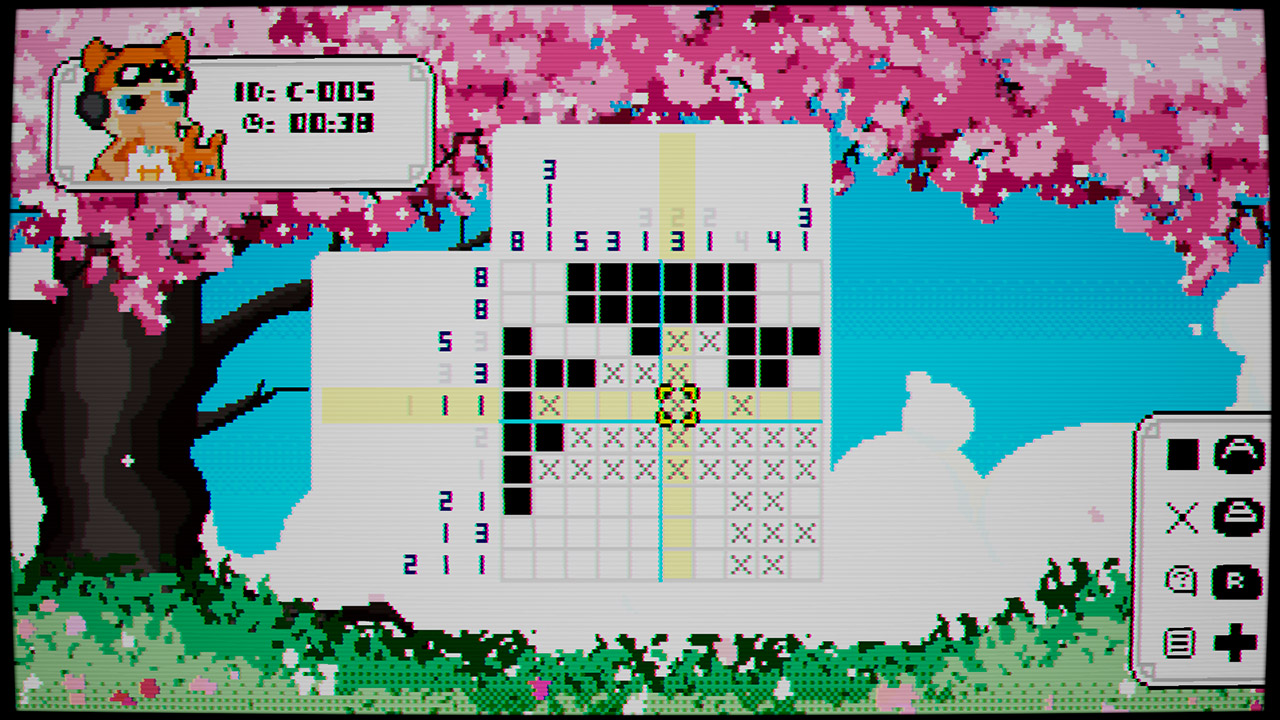 The Picross gods apparently require another sacrifice. Piczle Cross Adventure gives you a bunch of the popular logic puzzles to solve, wrapping them all up in a 2D adventure game of sorts. There are some nostalgic filters you can use, which is interesting as I feel like Picross has really only caught on in the last several years. Some RPG elements are mixed in for extra flavor, and in all you'll get more than 300 puzzles to complete. It doesn't seem like the puzzles go too big, so it might be a good choice for those who are just wading into the Picross waters. If it turns out to be more than that, I'll be sure to let you know.
Lost Artifacts: Golden Island ($9.99)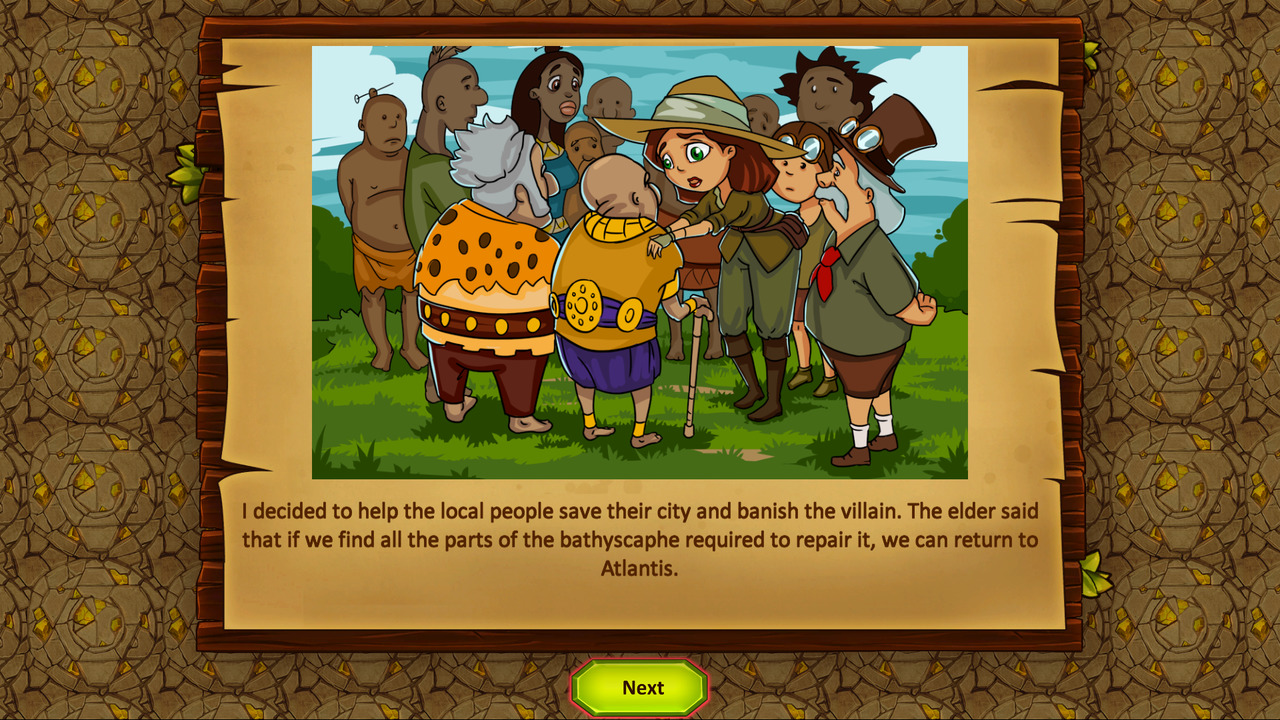 I'm not sure why 8Floor isn't showing any screenshots of the actual gameplay on its eShop page for this, but I suppose they're not all that necessary if you do a little looking around on your own. This is another one of the company's casual strategy games, along the lines of Gnomes Garden or, you know, the other Lost Artifacts games. Gather resources and build what you need to in order to complete the stage objectives and move on. Between stages, a story is told through scenes like the above screenshot. You get a little over 40 levels to tackle in total. If you're a member of the audience that keeps eating these games up, here you go.
Finding Teddy 2: Definitive Edition ($9.99)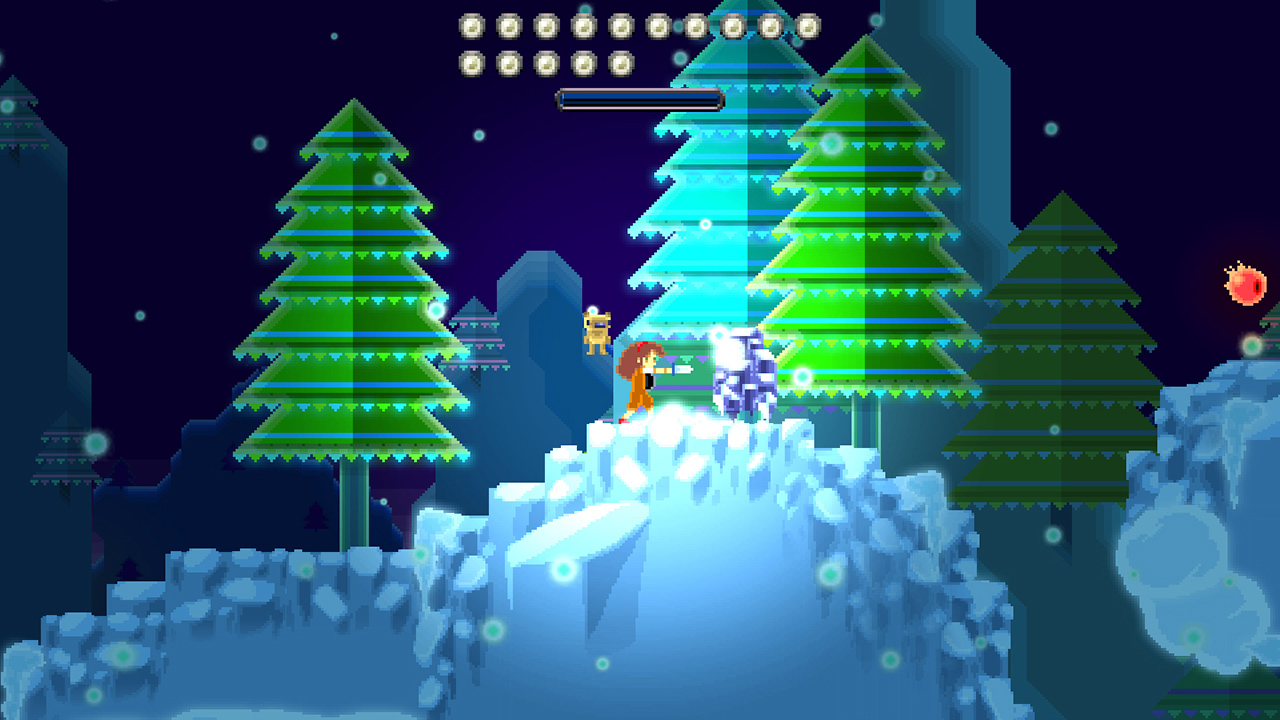 Also known as Chronicles of Teddy: Harmony of Exidus, this is a Metroidvania-style game that feels more like Zelda 2: The Adventure of Link than most examples of the genre. It's kind of a frustrating game to play at times, with a really short attack range on the main character and some fussy platforming, but overall its heart is in the right place. It's been out on a number of platforms by now, and the response to it has been mixed in that awkward way where people either really love it or just bounce off of it completely. Some earlier releases have had a lot of technical issues and bugs, and I haven't spent enough time with this version to say how it is in that regard. Still, at a mere ten bucks, curious Metroidvania fans may find it worth taking a chance on.
Kawaii Deathu Desu ($4.99)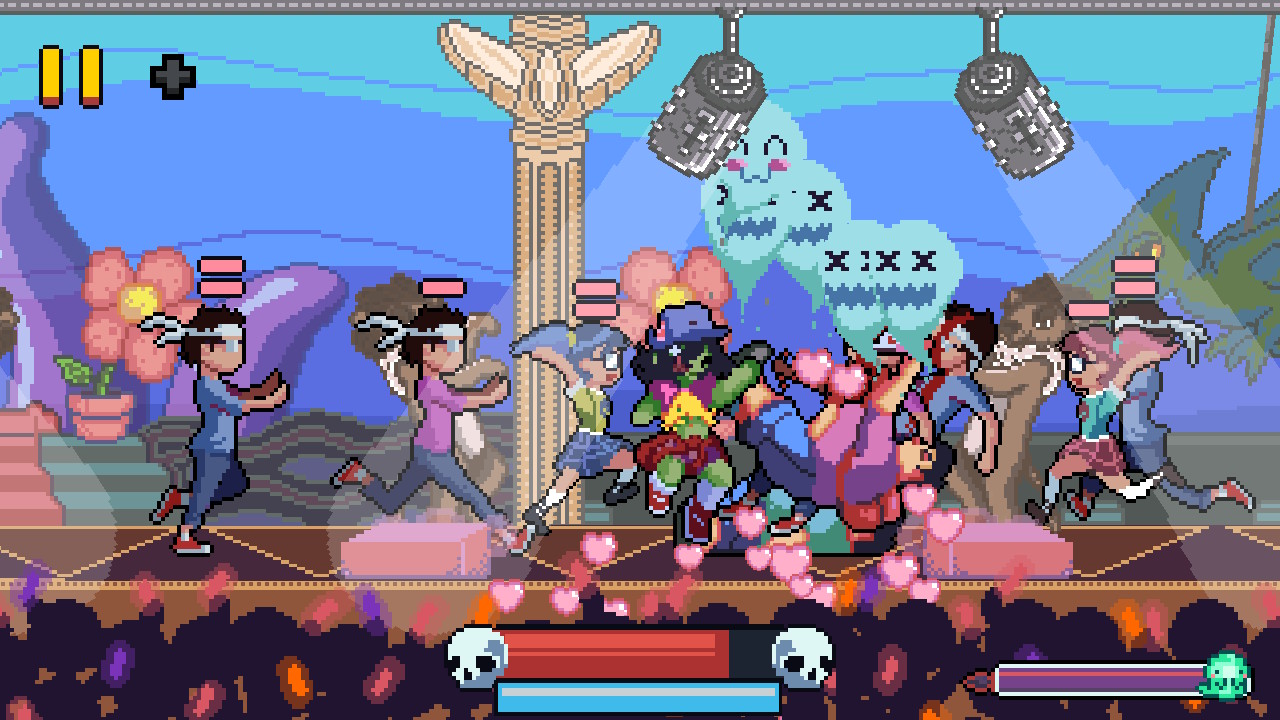 That is literally the most painful title I've had to type out in a while, friends. This Brazilian-developed game envisions Death and a whole bunch of other monsters as cute J-pop idols. It's all well and good until the wild fans start rushing the stage, at which point our supernatural sweethearts revert to type and start eviscerating them at high speed. You may think this is going to be some kind of a One Finger Death Punch kind of thing, but it's really mostly a super-fast button masher. There are lots of characters, a bunch of unlockables, and a multiplayer mode to play around with, but don't expect much in the way of depth from the gameplay. For the price, it's stylish and silly enough that I could see some people enjoying it.
Later Daters ($7.99)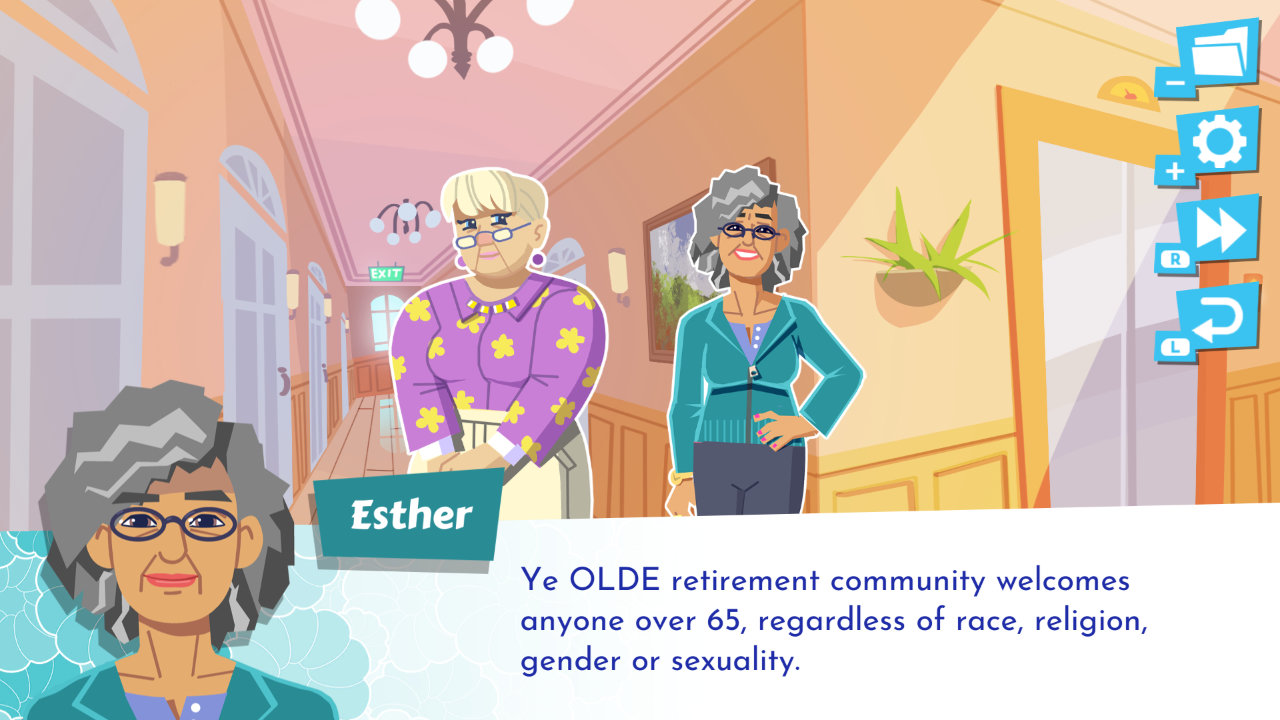 Okay, that's probably the most clever title we're going to see in today's article. Well done, devs. Anyway, this is a dating simulation where the whole cast is a bunch of senior citizens living in a retirement community. You can fully customize your character and pick your favorite companion, then head out into the dating world and romance your choice of eight different residents. It's fairly tongue-in-cheek, but there are also quite a few serious moments dealing with mortality and vulnerability that can pull your emotions around a bit. The relatively low price makes it a little easier to take a chance on, but you're probably going to know your own tastes better than I when it comes to something like this.
The Fox Awaits Me ($44.99)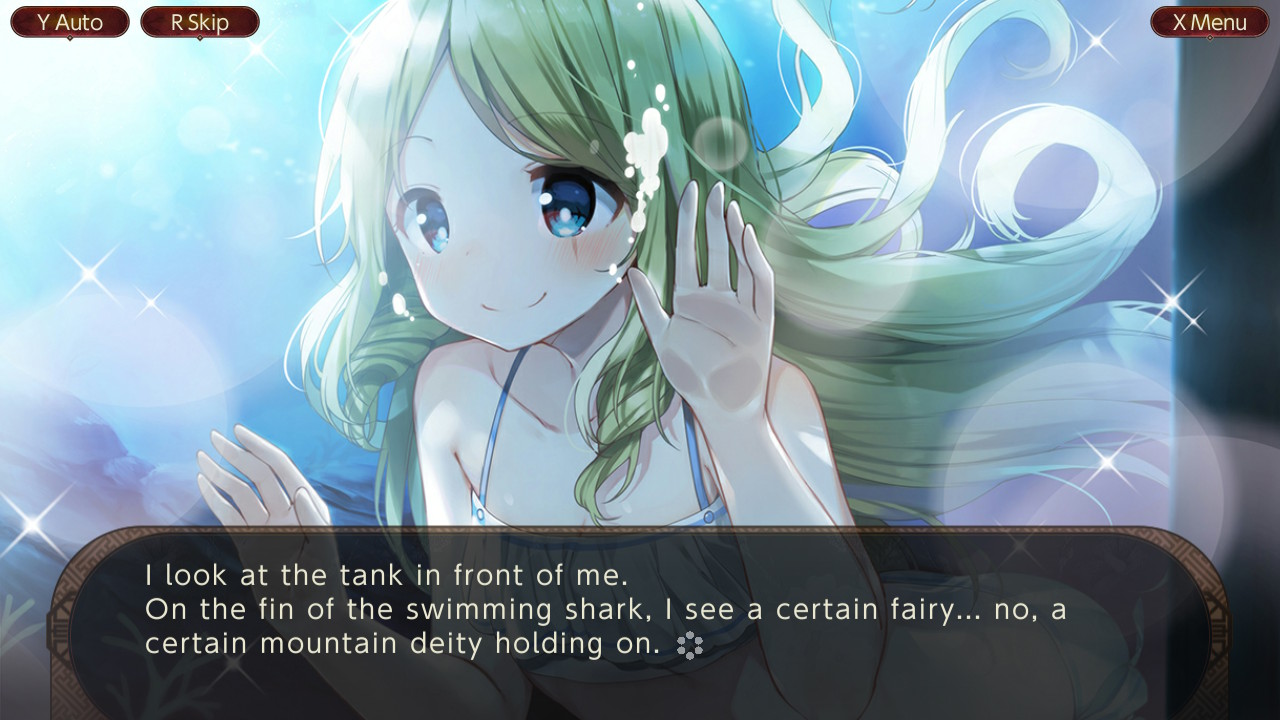 A new visual novel from the same folks that brought you My Girlfriend is a Mermaid?!, The Fox Awaits Me follows a rather similar style of presenting you with an assortment of potential romantic partners and an overarching mystery to unravel. There are a number of choices to make along the way, and your decisions will lead to one of several different endings. It's quite improved from this team's last effort, though still a bit too tropey and silly at times for its own good. It's safe to say that if you enjoyed the developer's prior release, you'll like this one as well. It's a hard sell outside of a very specific niche, however.
Indie Gems Bundle – Nonograms Edition ($16.99)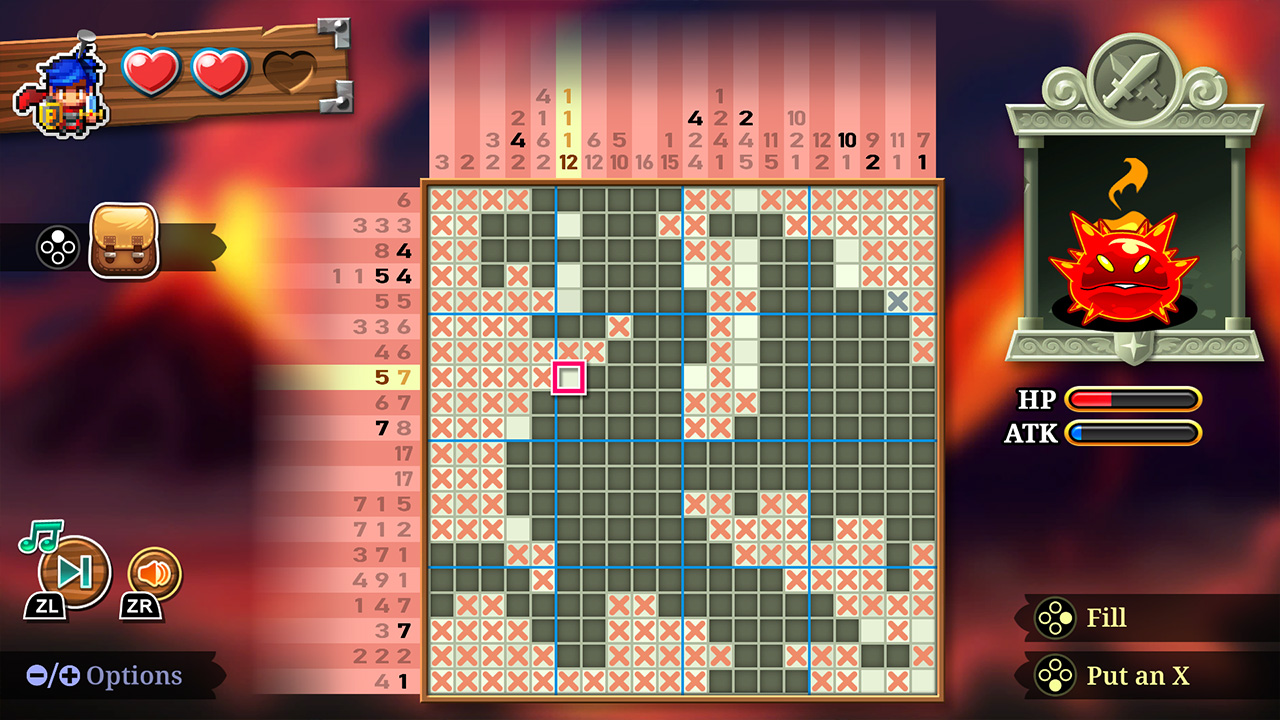 In case you aren't aware, 'nonograms' is the generic word for Picross-style puzzles. This bundle gives you two such games, PictoQuest and the newly-released Piczle Cross Adventure, at a discounted price. Honestly, I'm not a big fan of PictoQuest. Neither its puzzles nor the stuff between the puzzles really did it for me. But if you've got to have all the Picross games and haven't picked up PictoQuest yet, this is a nice way to add both of these games to your collection. As usual with bundles, however, be mindful of sales. For example, right now PictoQuest is on sale for $5.99. Buying it and Piczle Cross Adventure separately is actually a dollar cheaper than this bundle. That said, I'm sure the bundle itself will be discounted before too long.
Billion Road ($39.99)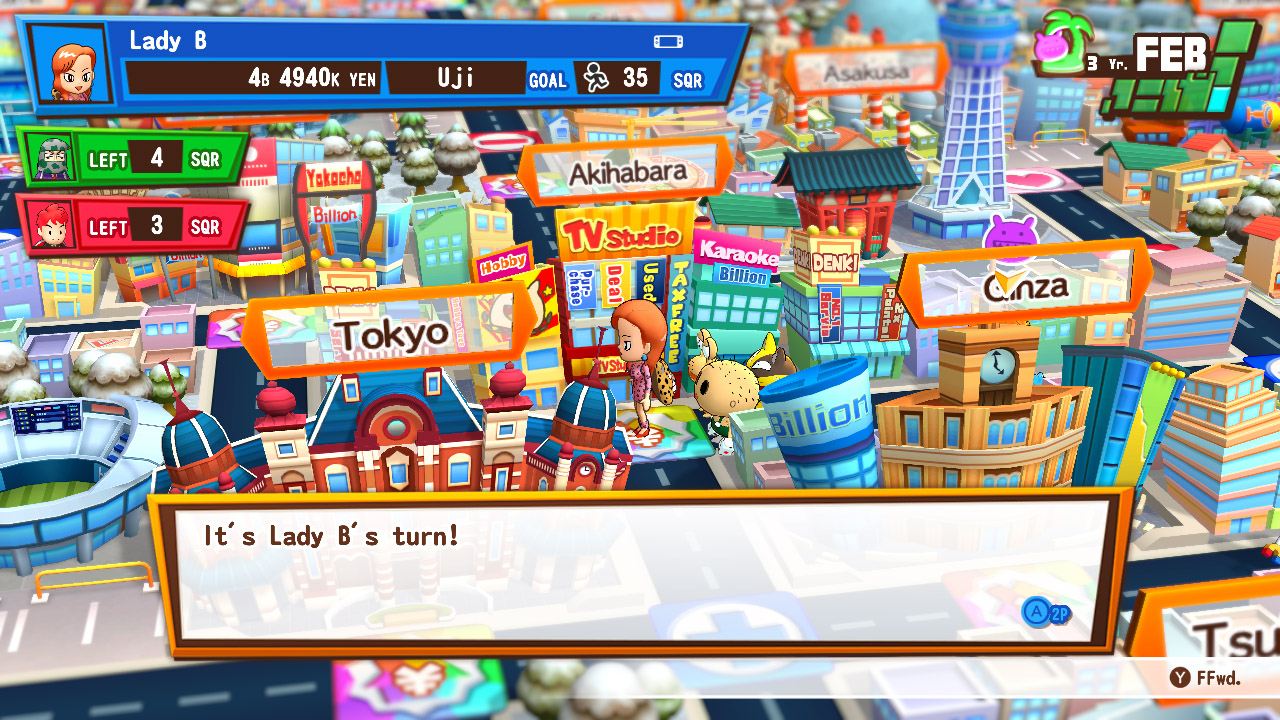 Billion Road is like a cross between Monopoly and the Game of Life, rolled up with a contemporary Tokyo theme. Roll the dice and make your way around the board, investing in properties and businesses while dealing with all of the random happenings that come your way. Up to four players can join in, but without any online play you'll have to have some local chums to play with. It's certainly colorful and well-polished, as you would expect from a publisher as big as Bandai Namco. I'm not all that into digital versions of family board games, even when they're not based on a real board game. But if you like stuff like Mario Party or digital versions of Monopoly, this may be worth a look for you.
Super Pixel Racers ($14.99)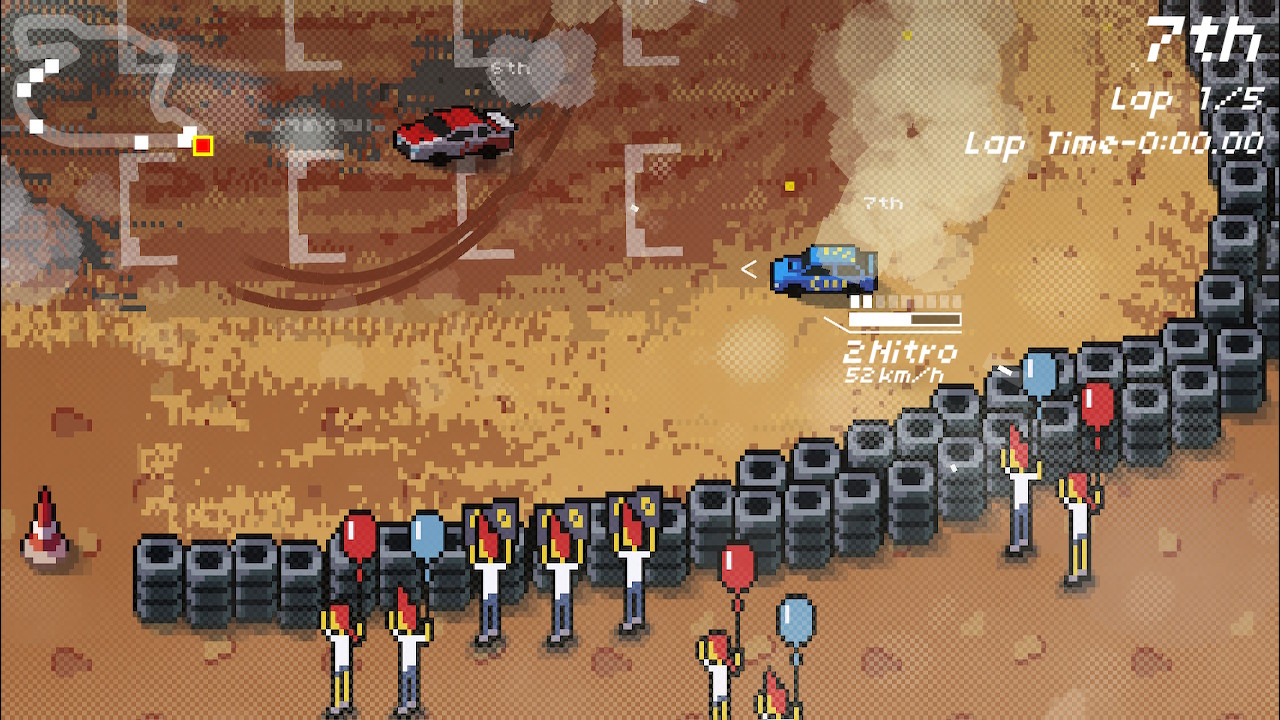 Overhead racers: depending on your age and where you're from, you'll either have lots of happy memories with this genre or are confused about why anyone would want to race from this angle. If you're from the former group, you're in a good position to enjoy Super Pixel Racers. It reminds me a lot of RC Pro-Am, and it may remind some of you of Micro Machines. It's a fun slice of nostalgic joy, and there are lots of different modes to keep things fresh. Up to four players can join in, and online play is supported. I don't think it's going to convert anyone to this genre, but it's not bad.
Save Your Nuts ($14.99)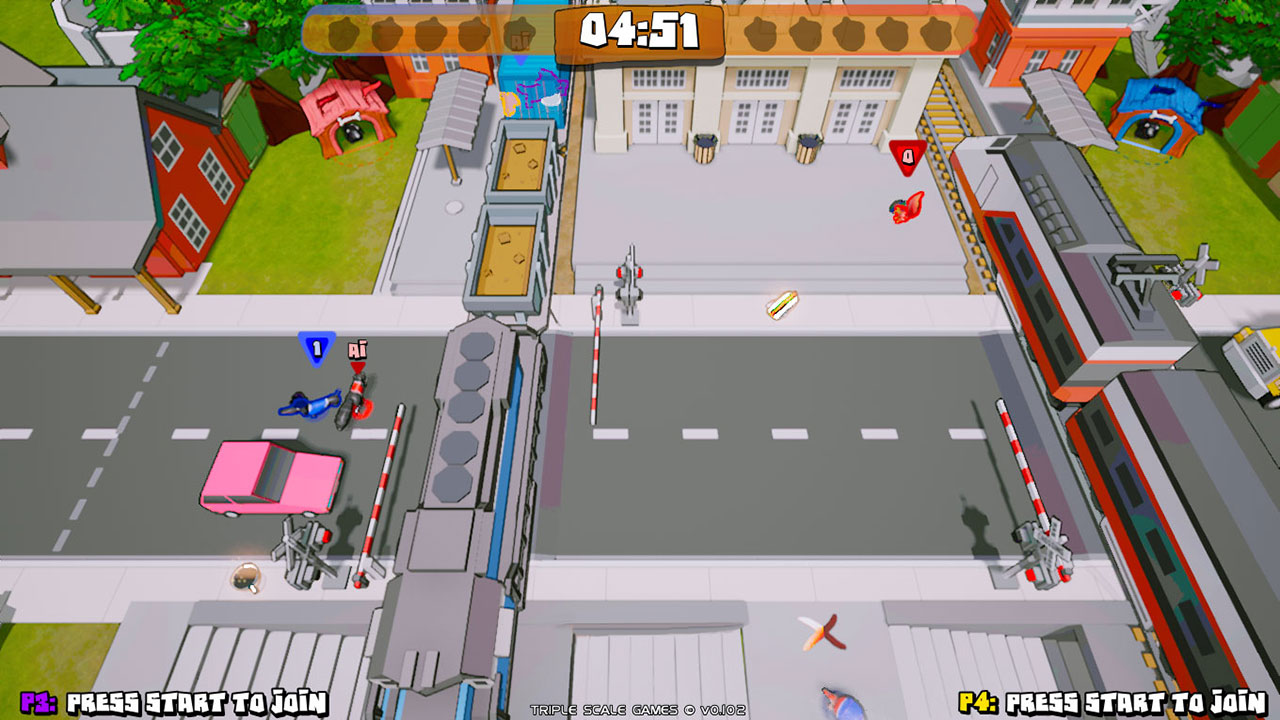 Well, that's a title, isn't it? This is a party game with a heavy multiplayer focus for up to eight players. That's not just couch multiplayer, either. There's an online mode here as well. Anyway, there are a bunch of different mini-games, most of which seem to revolve around battling over one or more nuts. There are a variety of animals to choose from, including raccoons, squirrels, dogs, and more. If you need another party game, this does look pretty fun.
Sales
(North American eShop, US Prices)
While I'm certain the other shoe will have dropped by the time you read this, at the time of writing the list of new sales is rather slim. We do have some nice sales on Friday the 13th: The Game, Chroma Squad, and the Knights of Pen & Paper games to consider. Not much of note in the outbox, either. You may want to grab Membrane while it's under a dime, I suppose. Have a look through and see what catches your eye, but keep in mind that tomorrow will likely have a ton of new sales to consider.
Select New Games on Sale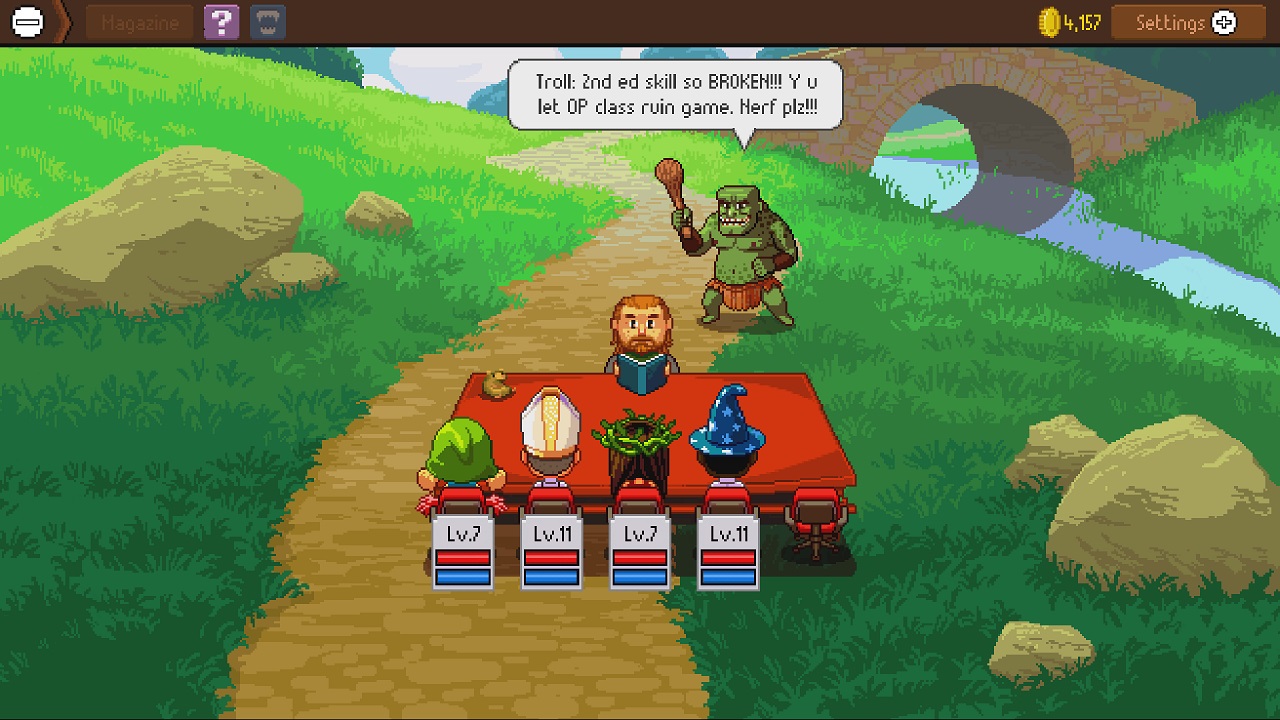 Knights of Pen & Paper +1 Deluxier ($5.99 from $14.99 until 4/24)
Knights of Pen & Paper 2 Deluxiest ($6.49 from $12.99 until 4/24)
Chroma Squad ($9.99 from $14.99 until 4/24)
Knights of Pen & Paper Bundle ($11.24 from $22.49 until 4/24)
Old School RPG Bundle ($17.99 from $29.99 until 4/24)
Robots Under Attack! ($1.99 from $5.99 until 5/5)
Doubles Hard ($4.49 from $5.99 until 4/22)
ITTA ($13.49 from $14.99 until 4/29)
Friday the 13th: The Game ($12.49 from $24.99 until 4/29)
UNI ($0.49 from $4.99 until 4/29)
Active Neurons – Puzzle Game ($3.99 from $4.99 until 4/29)
Black The Fall ($4.49 from $14.99 until 4/30)
Sales Ending Tomorrow, Friday, April 17th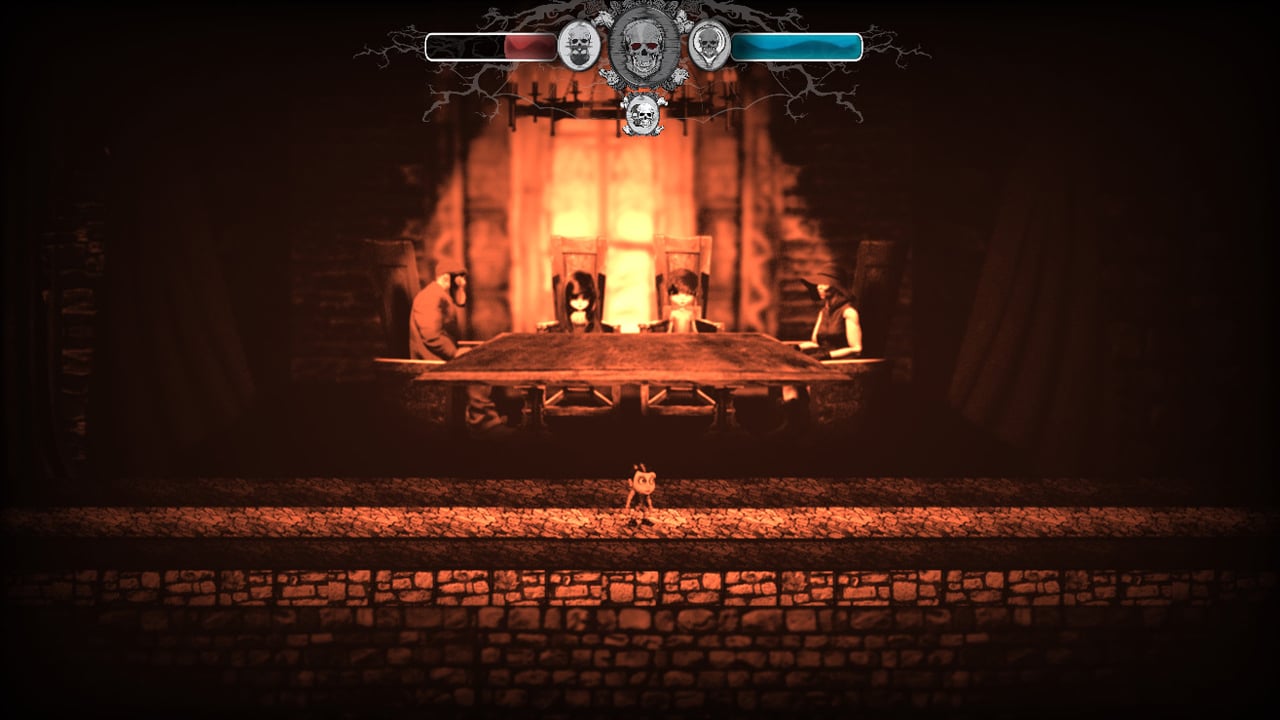 Dream Alone ($0.99 from $9.99 until 4/17)
Exorder ($1.29 from $12.99 until 4/17)
Fight of Gods ($9.09 from $12.99 until 4/17)
Guilt Battle Arena ($4.99 from $9.99 until 4/17)
Kingdom Rush Frontiers ($11.99 from $14.99 until 4/17)
Membrane ($0.09 from $9.99 until 4/17)
Pirates: All Aboard! ($0.49 from $5.99 until 4/17)
Please, Don't Touch Anything ($4.99 fom $9.99 until 4/17)
Please, Don't Touch Anything Classic ($2.49 from $4.99 until 4/17)
RMX Real Motocross ($5.59 from $6.99 until 4/17)
Tower Climb ($1.20 from $6.00 until 4/17)
Vampire: The Masquerade – Coteries of NY ($17.99 from $19.99 until 4/17)
That's all we've got for today, friends. While there were certainly a lot of new games today, I'm not sure that there are all that many worth getting excited about. Will that change tomorrow as the rest of this week's releases arrive? Just taking a quick look at the schedule, the answer is no. There could be a surprise or two, but it seems like this week has been a quiet one in general. Well, we'll be looking at all of those new releases anyway, friends. We'll also have a whole bunch of new sales to dig into. I hope you all have an excellent Thursday, and as always, thanks for reading!