'Terraria' Is Getting the Big Online Multiplayer Update Later This Month with the Device Requirements Revealed on Both iOS and Android

About a month ago, Re-Logic announced that the mobile version of Terraria ($4.99) will finally be getting online multiplayer support with the upcoming version 1.3 update. We finally have a release date for the update and the required device specifications for it on both iOS and Android. If you've not played Terraria on mobile yet, read our original 5 star review of it. It has received a fair bit of content updates since launch like the local multiplayer update, the Hard Mode update, and the version 1.2 update. Check out footage of the online multiplayer in the mobile version of Terraria below:
If you're curious how multiplayer works and needs to be setup, read this. Version 1.3 debuted on PC platforms about four years ago and it is finally arriving on mobile on August 27th. The latest "State of the Game" from Re-Logic didn't have much new information for the mobile version barring the release date summary which was posted a bit earlier. On iOS, you need an iOS device with an A7 or later and 1.5+ GB of RAM to play on Large Worlds and take advantage of all the graphics settings. Re-Logic lists the iPad Air 2, iPhone 6S, and iPad Mini 4 and later as example devices. The minimum requirements include 1GB of RAM and an iPhone 5S, iPad Air (original), iPad Mini 2 to be able to receive the 1.3 update. Devices below this will still be able to play the older version of the game. On Android you need Android 4.3+, Open GL ES 3.0, and 1.5+ GB of RAM to make full use of the graphics settings nad play on Large Worlds. Devices like the Google Pixel, OnePlus 5, Galaxy S7, and more are example devices for the recommended specifications on Android. The minimum requirements to get the update on Android are the same as recommended barring the RAM which is 1 GB required to just be able to update to Version 1.3 of Terraria. Example devices for the minimum specifications on Android are the Galaxy Note 3, Galaxy S5, and Asus Nexus 7 (2013).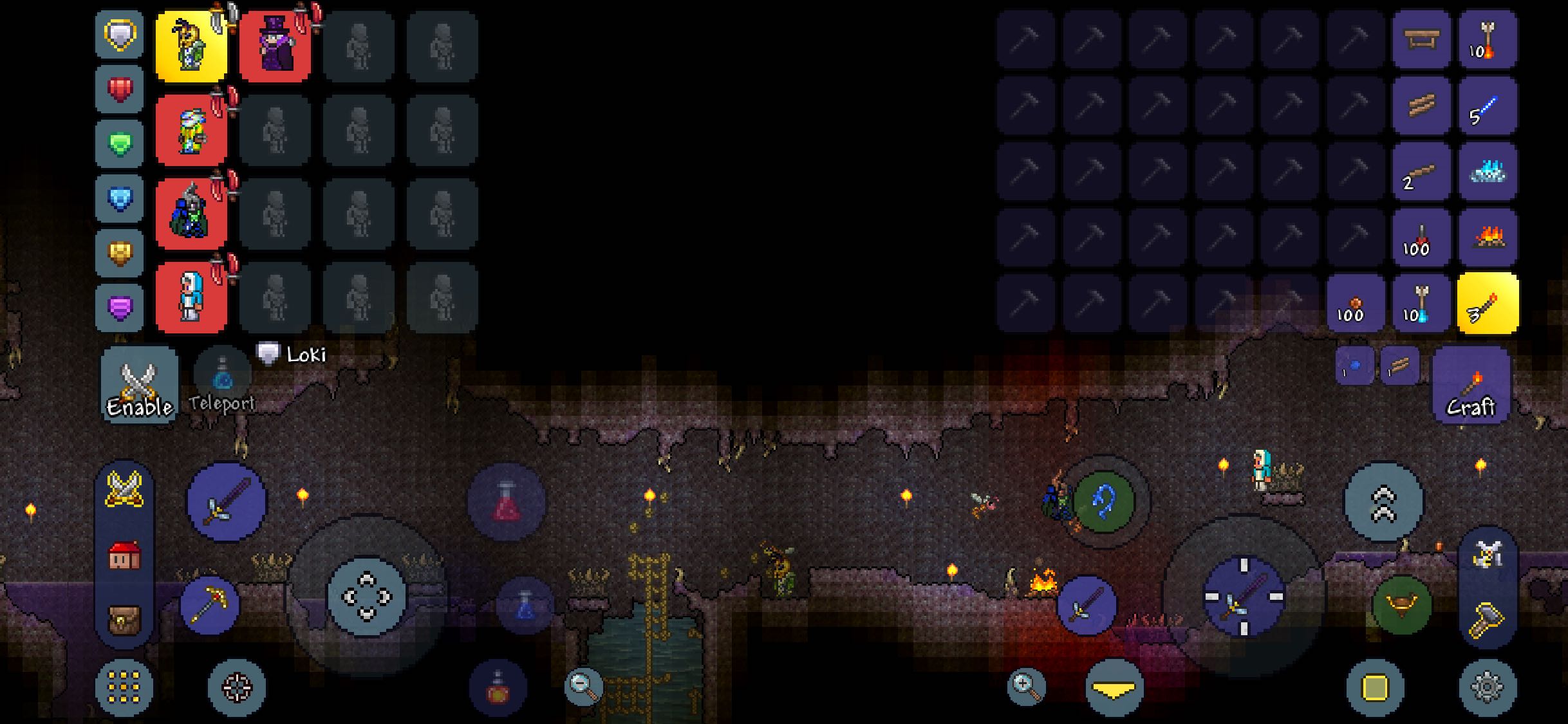 If you haven't played Terraria in a while on mobile, check out Shaun's RPG Reload feature on it. I'm excited to finally have the update arrive on mobile years later. Terraria version 1.3 arrives for free to all owners of Terraria on iOS and Android on August 27th. This will be the first update in about three years. Have you been playing it regularly?