The Opera Desktop Browser Now Has Instagram Built Right In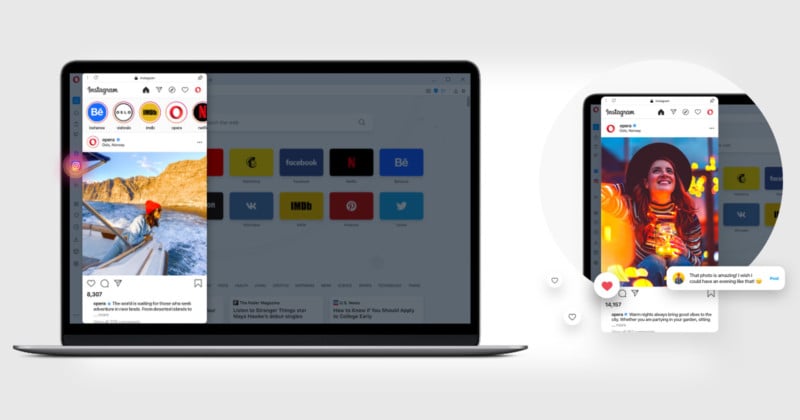 The Opera Web browser is trying to woo some users away from Google's Chrome, Apple's Safari, and Mozilla's Firefox with an interesting new feature: built-in access to your Instagram account, right from the browser's sidebar.
The feature was just debuted in Opera 68, and it's basically a miniaturized version of Instagram's web version that's been made to look a lot more like the app on your smartphone. You can scroll through your feed, like and comment, view Stories, and read & respond to DMs, just like you can when you log in through the Instagram website.
Here's a quick video intro that covers all of this in about 15 seconds:
As you may have already noticed, the one feature the widget/extension/whateveritis doesn't have is the one feature that everyone is asking for: the ability to upload photos to Instagram from inside your browser. Now that Instagram has added DMs and Livestreams to the browser version, some people are hoping Facebook will give in and let people upload photos as well—unfortunately, there's no evidence of that happening any time soon.
To try out Opera 68 or find out more about the features of its built-in Instagram widget, head over to the Opera website.
(via Engadget)