The Pencil of Nature: Read One of the World's First Photo Books
Back in 1844, English photography pioneer Henry Fox Talbot began publishing the seminal book The Pencil of Nature, the first photo book ever to be published commercially. As it's in the public domain, you can read the book in its entirety for free online over at Project Gutenberg.
Published in six parts between 1844 and 1846, The Pencil of Nature was Talbot's way of introducing the world to the calotype photo process he had developed. Using 24 calotype prints, Talbot showed examples of what could be done with the new technology of photography.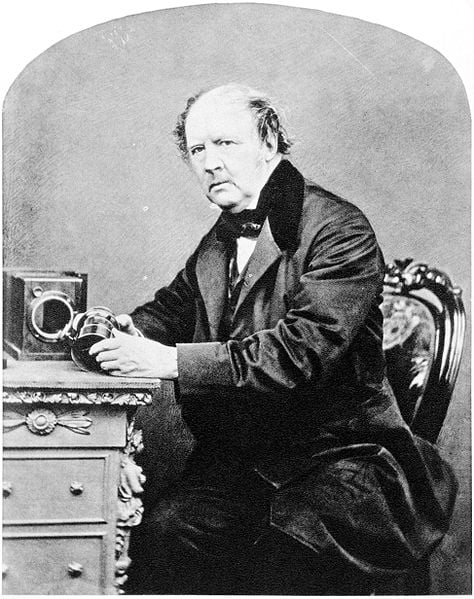 Here's what Talbot says in the introduction:
The little work now presented to the Public is the first attempt to publish a series of plates or pictures wholly executed by the new art of Photogenic Drawing, without any aid whatever from the artist's pencil. […] [T]he plates of this work have been obtained by the mere action of Light upon sensitive paper. They have been formed or depicted by optical and chemical means alone, and without the aid of any one acquainted with the art of drawing. It is needless, therefore, to say that they differ in all respects, and as widely us possible, in their origin, from plates of the ordinary kind, which owe their existence to the united skill of the Artist and the Engraver. They are impressed by Nature's hand.
The 6 parts of the book each contain multiple photos that each demonstrate an example of how photography can be used. They span a wide range of genres, including architecture, still life, and cityscapes. Each is accompanied by a description of what's seen and an explanation of how the photo was made.
Here's a selection of the photos found in the book:
Although Talbot was planning to publish more parts, the book was a commercial failure and the photographer was forced to end the project early.
The Pencil of Nature is considered to be the second photo book ever published — English botanist and photographer Anna Atkins privately published Photographs of British Algae: Cyanotype Impressions a year earlier in 1843, and that book is considered to be the first photo book ever made.
Head on over to Project Gutenberg if you'd like to give The Pencil of Nature a read from the comfort of your own home.
(via Project Gutenberg via Reddit)