Top 4 Finder Alternatives for Mac You Can Use in 2019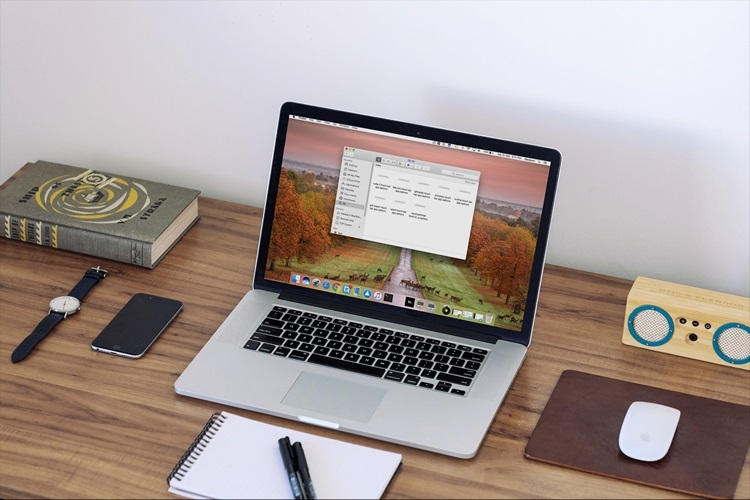 Mac users have developed a love-hate relationship when it comes to Finder. While there's no denying that Finder is quite capable, Apple hasn't been that prompt on adding functionality in a timely fashion. Third-party developers have taken the matter into their own hands and have been pushing out some great Finder replacement apps. So, if you really want your macOS Finder to do more, here are the top 4 Finder alternatives for Mac You can use in 2019.
Top Finder Alternatives in 2019
1. Commander One v2
Commander One v2 is the latest version of the popular Finder alternative Commander One and it's just great. It is a robust solution for anyone looking for a Finder alternative. It serves a dual-pane file manager for starters, which can make file operations a breeze to perform if you've some screen real estate to spare.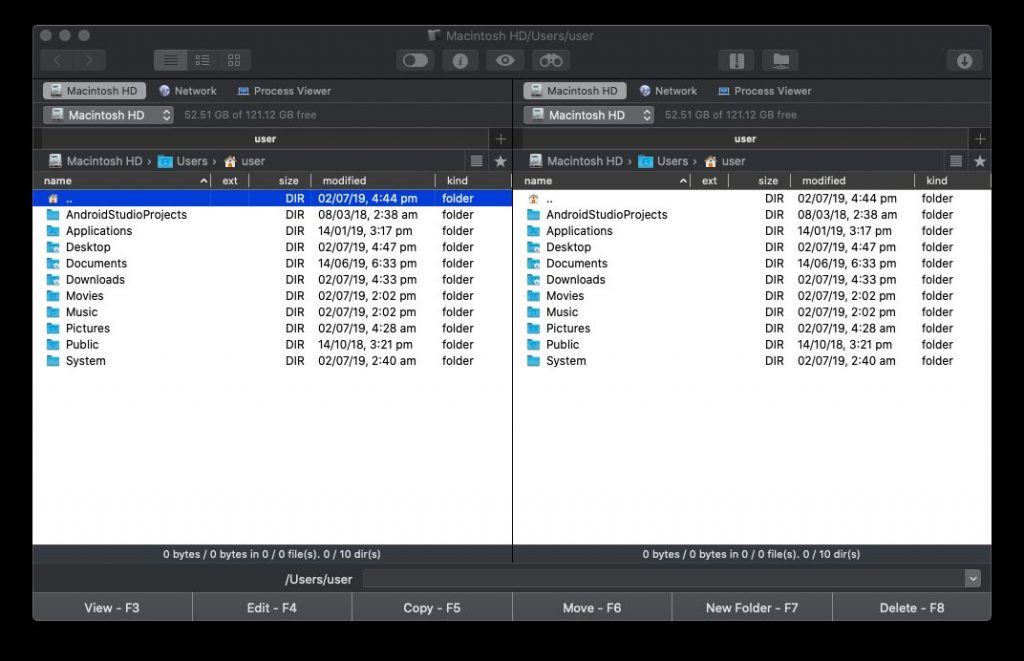 Commander One v2 also encourages you to be a keyboard ninja and you can set keyboard shortcuts for pretty much everything you would otherwise do with the trackpad – including but not limited to file operations, selection and navigating through the user interface.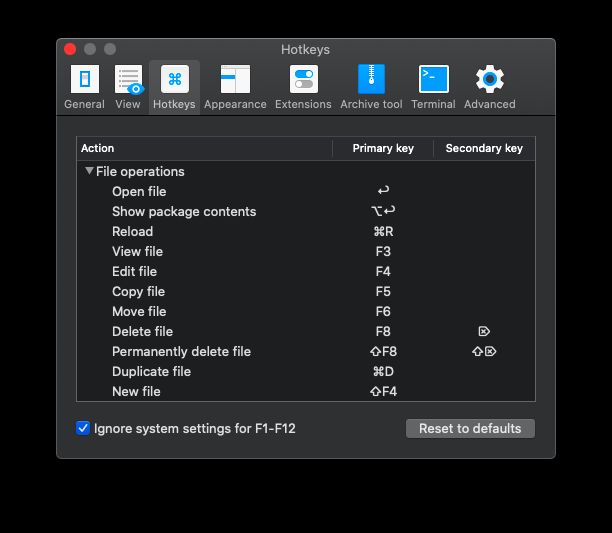 In the customization front, users can choose between ten pre-installed themes. If you are feeling artsy, you can also change the looks of elements individually – including fonts, selection and background colour.
Search is one of the many areas where Commander One really shines. You can not only search by filename but also look inside the contents of a file – even if they are in a compressed ZIP folder. You can also make a case sensitive search.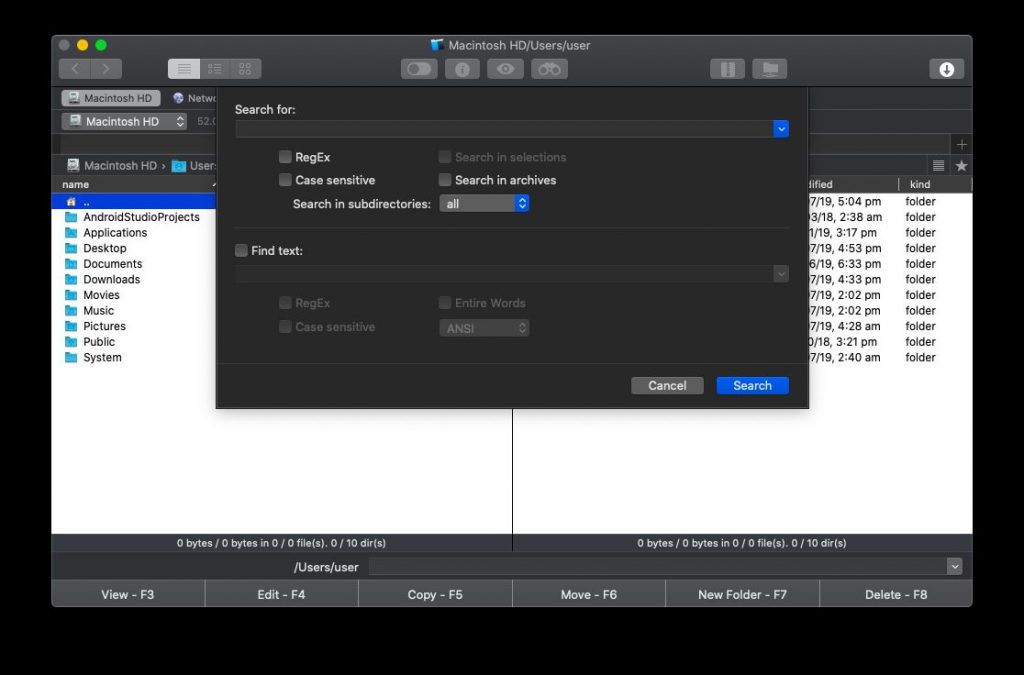 The Pro version allows you to link your DropBox account, Google Drive, Amazon S3 account along with newly added Box.com account, Backblaze account, andmore. It gives easy access to these cloud accounts so that you don't have to keep shifting from navigating local storage to cloud storage.
The built-in FTP manager allows you to connect to remote FTP servers. Combined with dual-pane navigation, you no longer have to keep moving to and fro to operate data between your local storage and your cloud storage.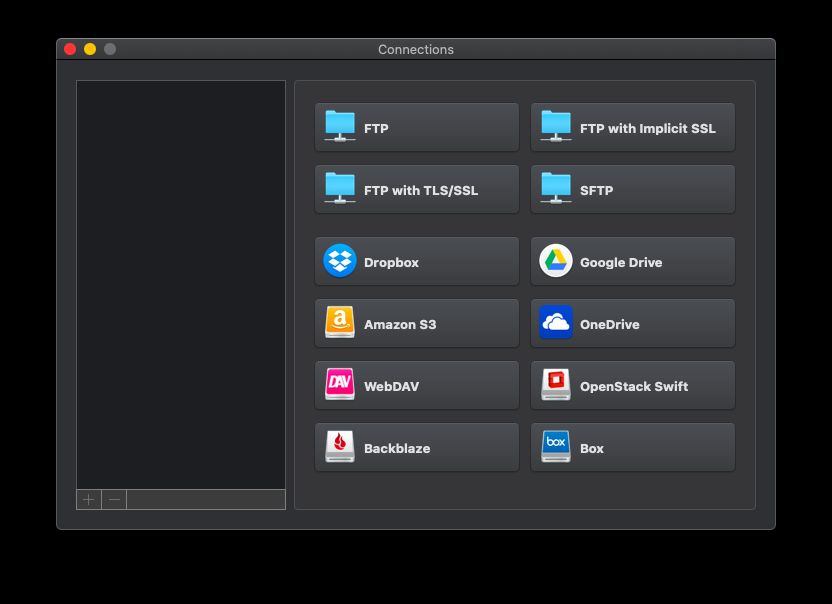 Other new features of Commander One v2 include the ability to open and edit files stored on online connections, ability to open and edit files on MTP and iOS devices, support for Finder Extensions, and more.
Commander One v2 can transform the Finder experience on your Mac with its endless list of features. It has a free version too, so there's no reason not to get it.
Download: Commander One v2 (Free Version) | Commander One (Pro-version, $29.99)
2. Path Finder 8
Path Finder has been serving the needs of Mac users for the past seventeen years and their iteration, Path Finder 8 brings several enhancements and mark the beginning of a new era for this software. Path Finder also comes with a dual-pane navigation support, which also gives you access to bookmarks and hidden files. Like Commander One, Path Finder also allows you to create custom keyboard shortcuts for swift navigation.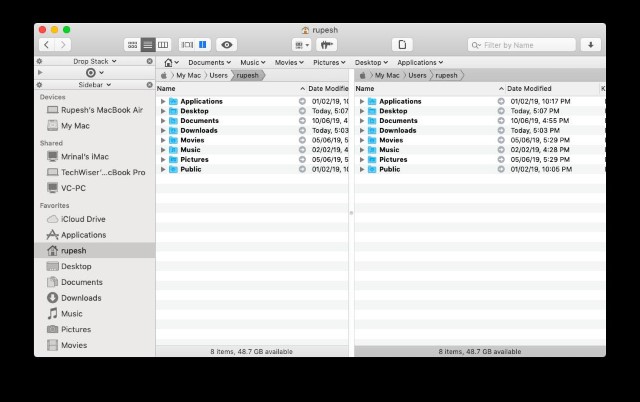 Path Finder has an innovative feature called "Drop Stack" to copy/move multiple files. It is basically a temporary storage area for your files, which "collects" all the files you need to copy/move and allows you to perform an operation on all of them at once. This is particularly useful when dealing with a large number of files, which are scattered all over your storage area.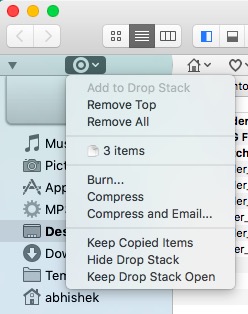 Apart from the above-mentioned features, Path Finder bring all the features that you expect from a powerful Finder alternative. It lets you customize the interface, supports cloud storage service (only Dropbox), brings support for custom keyboard shortcuts and more.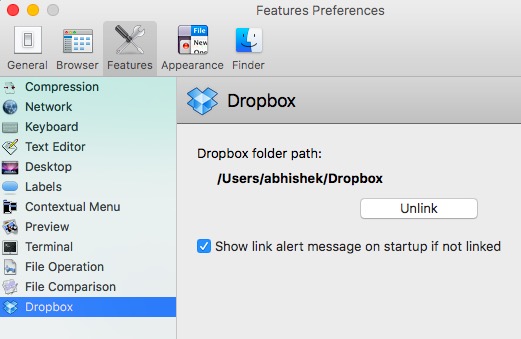 All that said, the biggest differentiator for Path Finder has always been modules and Path Finder 8 ports a completely new and flexible modules structure. You can arrange these modules anyway you like and even customize them booth visually and functionally. This makes Path Finder the most versatile finder alternative that you can find.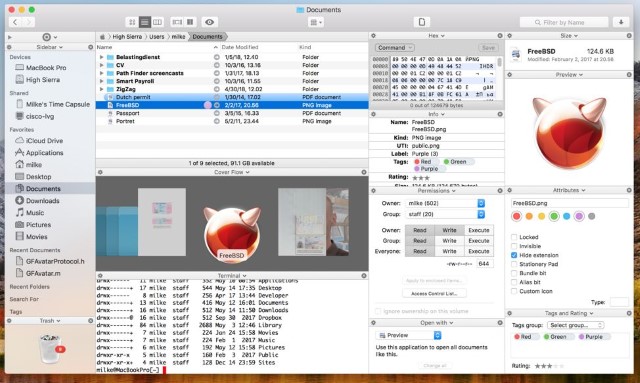 Path Finder has always been great and the new Path Finder 8 has made this software even better. If you are willing to shell out $39.99, Path Finder is the tool I'd recommend for power users.
Download: Path Finder ($39.99, 30 days free trial)
3. Forklift
Forklift is another great Finder alternative for power users. As with the other two alternatives we've seen, it supports dual pane navigation and customizable keyboard shortcuts. It also features breadcrumb navigation like Windows, so you can navigate through your files with breeze.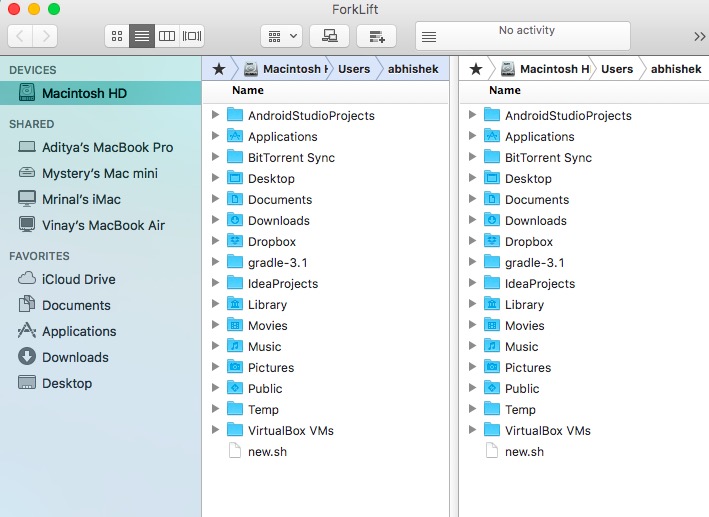 Forklift can connect to remote FTP, SFTP, SMB servers, so that you can manage your files across servers.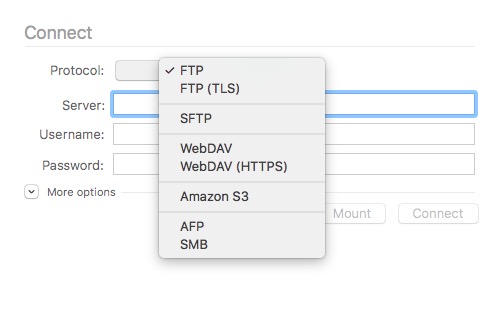 It also includes a centralized place to delete all the applications and leftover data— although macOS Sierra includes this natively now.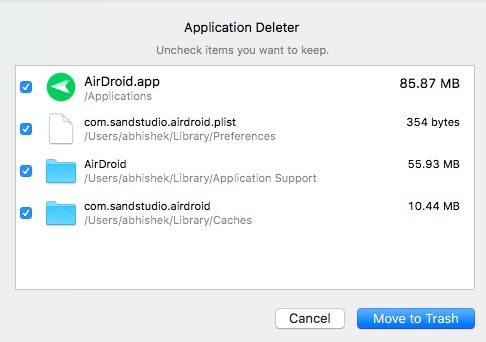 Forklift's search can make it through compressed folders and even files stored on remote servers. It's pretty powerful. For cloud integration, Forklift supports Amazon S3 only as of now. If you're an avid Dropbox user, this could be a real deal breaker. Overall, if you could do without Dropbox support, you might want to consider checking out Forklift.
Download: Forklift ($29.95, 14-day free trial)
4. Total Finder
Unlike the other three Finder replacements we've seen above, Total Finder is not a stand-alone app. Instead, it integrates with the original Finder application on Mac. TotalFinder features Chrome-style tabs and sports a dual pane navigation. As you might have observed, dual pane navigation is pretty much a standard feature in Finder alternatives.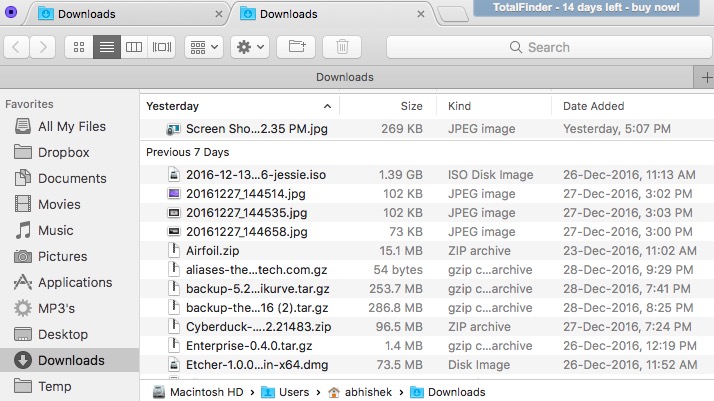 Users moving from Windows should definitely feel at home, as Total Finder adds the Cut-paste functionality to the right-click menu.
Probably, the most innovative feature of Total Finder is the "Visor window", which allows you to assign a global keyboard shortcut to bring up a sliding Finder window from anywhere. You can perform any operation quickly, press the shortcut again and the "Visor window" slides out of sight.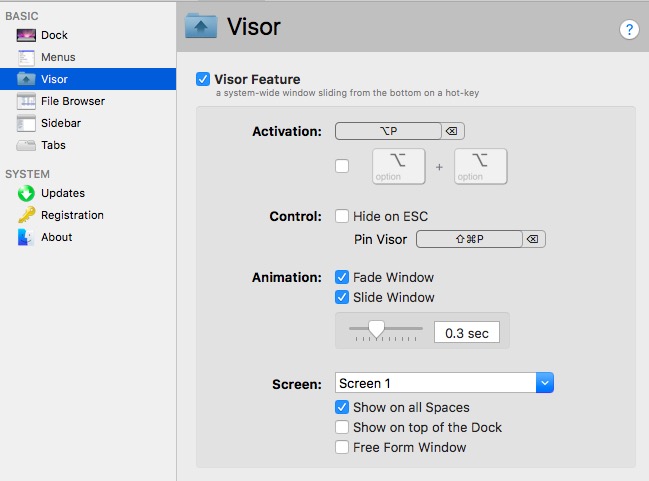 For everyday users, I'd recommend going with Total Finder as it adds essential functionality to Finder without burning a hole in your pocket.
Download: TotalFinder ($11.99, free 14-day trial)
Other Honourable Mentions
XtraFinder integrates into the regular Finder application and adds essential functions like dual-pane navigation, cut-and-paste and assigning global hotkeys. If you're looking just for the basics, XtraFinder could pretty much be it.
Download: XtraFinder (Free)
FinderPath does just one thing and does it pretty well – it adds a Windows-style address bar into the Finder application. Just press CMD+G when you're in a Finder window to open up an address bar. Here, you can easily copy-paste the full address of the file/folder and jump directly to it.
Download: FinderPath (Free)
SEE ALSO: 10 Best iTunes Alternatives
Choose the Best Finder Alternatives
I'd say that Path Finder, Commander One v2 and Forklift, all the three alternatives are pretty capable and powerful. Given that all of them have a long list of features, it could be pretty tough to choose any one of them. From my personal experience, I've grown to love Path Finder. You do not necessarily have to settle for my words. What I'd recommend you is to check out the feature list of these four Finder replacement apps and see which features are likely to benefit you.
If you aren't that much of a power user, I'd recommend going with TotalFinder. It adds all the basic functionality at a minimum cost. If you're aren't willing to spend any money, XtraFinder could be a pretty good free alternative, too. As I've said, to each its own. I hope you find this list of Finder alternatives useful. Do tell us what Finder alternatives do you use, to enhance your Finder experience?